Folks who are looking for a fun new place to get their body moving are in luck. Two longtime community members with a passion for fitness recently opened their own movement studios in hopes of sharing their joy with others. One focuses on dance and functional fitness while the other specializes in the high-intensity, low-impact Lagree method. Both aim to help people feel their best.
In Springfield, Lagree Plus (lagreeplus.com) owner Jessica Mermis is ready to welcome guests with open arms. A longtime owner of two local UPS stores with her husband, Mermis opened her new fitness studio in March. She had always been passionate about fitness as a hobby, from long-distance running to cycling to pilates. But after her father passed away from cancer a few years ago, Mermis decided she wanted to commit some of her time and energy to helping others by becoming a fitness instructor. When a local studio owner approached her about teaching Lagree, "I went down the rabbit hole and I was instantly like, this is my jam," Mermis says. "This is high intensity, the music's loud, it's fun, it's a party atmosphere."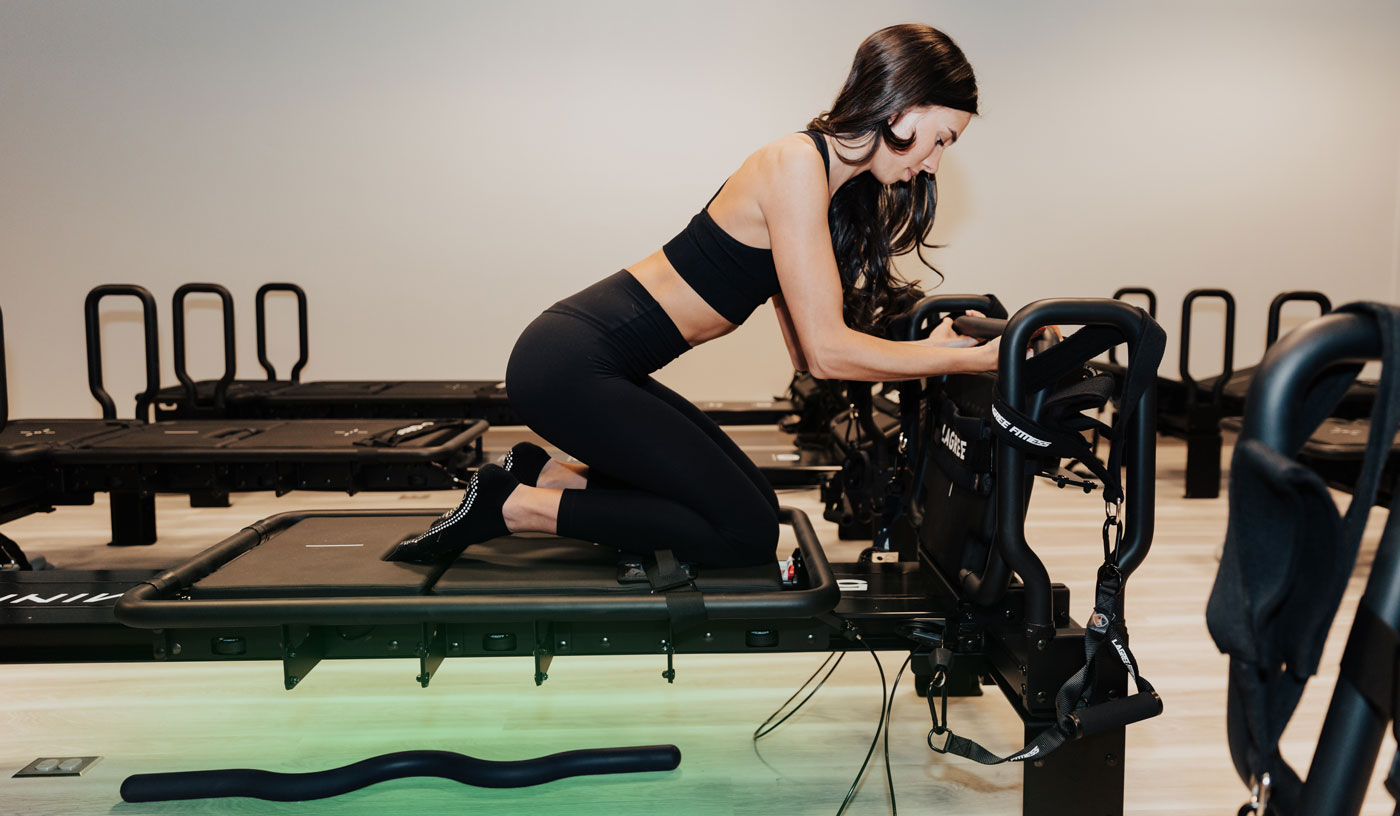 Lagree Fitness — whose devotees include Meghan Markle and Kim Kardashian — was founded by fitness professional Sebastien Lagree 25 years ago. It's a high-intensity, low-impact workout that combines strength, cardio, balance, and flexibility. Participants utilize exercise machines that provide resistance and emphasize slow and controlled movements. Lagree Fitness is currently licensed in 500 studios globally. After becoming a certified Lagree instructor, Mermis was chosen to complete the Master Trainer program under the tutelage of Lagree himself.
Mermis had a blast fulfilling her dream of opening her own studio by incorporating all of the things she loves — from cool purple walls and color-changing lights to a disco ball and upbeat tunes. Lagree Plus offers classes for everyone from beginners to advanced, including a donation-based community class every Friday that benefits a local charity. She just wants everyone to have the chance to fall in love with Lagree. "It's cool to see them get stronger," Mermis says. "I like to take care of people, and so that's like my nurturing side, to make them strong. I cheer my clients on every day."
Lou Moulder opened her Rebelle Movement studio (rebellemovementstudio.com)  in January 2020 after years of teaching adult ballet in Eugene. A dancer since her childhood in Texas, Moulder had long been frustrated at the lack of dance class options once people enter adulthood. Utilizing the French word for rebel, Moulder's Rebelle Movement studio revolts against the notion that adults should have started dancing in their youth if they wanted to be dancers. The studio offers all levels of instruction to individuals 18+, showing it's never too late to start dancing. "I just kept feeling this idea that we really needed a space for adults to have their own studio, so they could walk in and not feel like they were adults in a kid place," Moulder says.
Rebelle's class roster includes ballet, ballet barre, tap, hip hop, contemporary, jazz, and burlesque. Moulder — who earned a bachelor's degree in dance from the University of Oregon while in her 30s in 2013 — also offers functional fitness classes at her studio. According to the Mayo Clinic, functional fitness exercises train muscles to work together and prepare them for daily use by simulating common movements people do at home, work, and in sports. Functional fitness also focuses on core stability. "Everyone has their own level, and what we try to do is meet you where you are," Moulder says.
While some participants may want to just attend the dance classes at Rebelle, there are also performance opportunities available. Dancers can choose to participate in occasional events like Eugene's National Dance Week or join Rebelle Ballet or Rebelle Burlesque. Those who want to get more serious can try out for the Elite Dance Company.
Moulder describes Rebelle as a "labor of love," where the goal is compassionate fitness, not competitive fitness. "I've always needed dance. For me, it was always a safe space," she says. Thus, "I am always trying to be here, available when you're ready."