Summer is all about relaxation. Even if you don't have summers off, the sun is out and it's the perfect time to reset, go adventuring, and jet off on a vacation. Sometimes, though, jetting off can be more stress than it's worth.
Instead, plan a vacation around where you already are: Eugene. Take some time to explore the city you live in, going outside your day-to-day radius to visit the parts of town that you only show off when visitors come to town. It's your time to be a tourist in Eugene.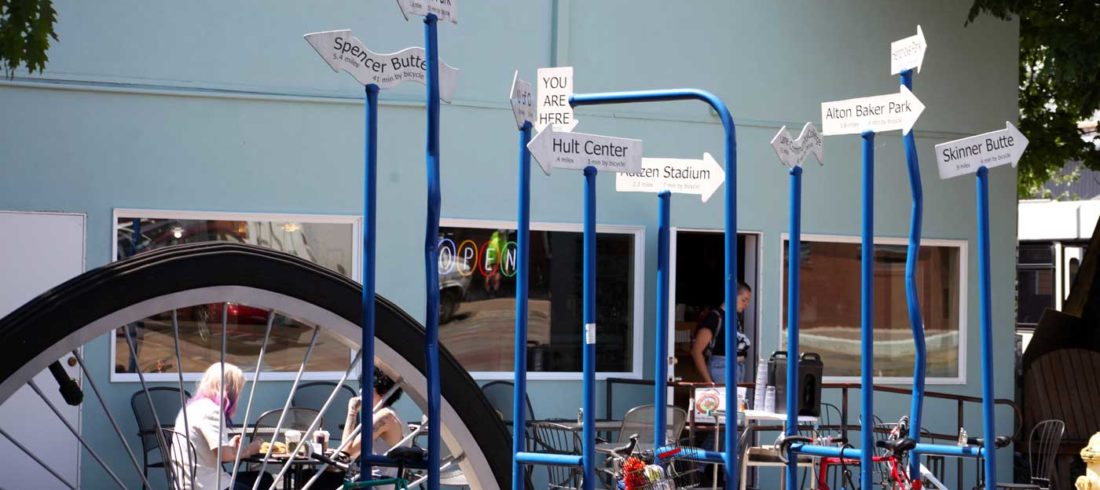 Day 1: Downtown and Fifth Street Public Market
Start your first day with breakfast at Morning Glory Café. You won't be able to choose between their many delicious vegan and allergy-friendly menu options, but we love either the Happy Morning Sandwich with tofu sour cream and a soysage patty, or one of their omelets. On your way out, be sure to grab one of their chocolate chip cookies (gluten-free available).
Spend your morning exploring downtown. With all your exploring, make sure that you're looking with a tourist's eye, not a local's. It's easy to fall into our usual visual habits, becoming blind to the things we drive by every day. Keep an eye out for unique treasures, public art, or little shops you have never visited. You'll be surprised what you can find downtown (and all over town).
For lunch, definitely go to Fisherman's Market, situated on the edge of the Whit, a neighborhood perfect for people watching, good food, and getting the full personality of Eugene. Get their fish and chips (paired with one of their many dipping sauces) or their blackened salmon salad.
Spend your afternoon and early evening visiting galleries and taking in local art. Between the New Zone Gallery, the Karin Clarke and White Lotus galleries on Willamette, and the featured artists showcased in businesses across town, you'll know why Eugene is considered a "city for the arts."
End your night with a wood oven–roasted pork chop and a delicious, carefully curated glass of wine at Marché before driving up Skinner Butte to watch the sunset and take in the full view of the town you call home.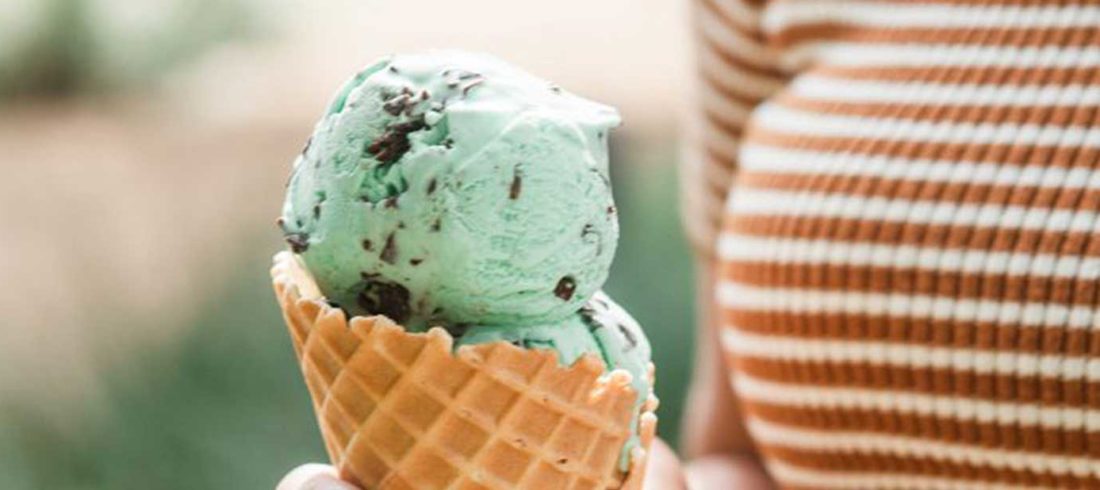 Day 2: University of Oregon and South Eugene
Strap on your hiking boots because your second day starts at the base of Spencer Butte. There are three ways to climb: the Willamette Trail Head, starting at 52nd and Willamette, six miles round trip; the South Willamette Trail Head, starting at 85401 South Willamette, just over two miles round trip; and the Fox Hollow Trail Head, starting at Fox Hollow and Christensen, and slightly less than six miles round trip.
Post-hike brunch continues your time in south Eugene: Glenwood on Alder Street. Choose from their extensive and allergy-friendly menu options, such as the 13th Street Scramble or hazelnut French toast. Once your belly is full (and it will be), start exploring campus. Visit Bill Bowerman at Hayward Field, wander through the Knight Library stacks, pretend you're a student while checking out the EMU, and take in one of the amazing exhibits at the Jordan Schnitzer Museum of Art.
For an afternoon snack, get an ice cream cone from Prince Puckler's, only blocks from central campus and a Eugene classic since 1975. They have traditional flavors like strawberry, chocolate, and rocky road, while also offering scoops of "Velvet Hammer" (tiger espresso with chocolate and cinnamon) and Mandarin chocolate (chocolate with orange), all made locally.
Your dinner destination is just across the street at Beppe and Gianni's Trattoria. Start your meal with their roasted garlic and Cambozola cheese antipasto. While everything on their classic Italian menu is divine, we highly recommend asking about their Ravioli del Giorno: fresh, handmade ravioli topped with a rotating selection of sauces.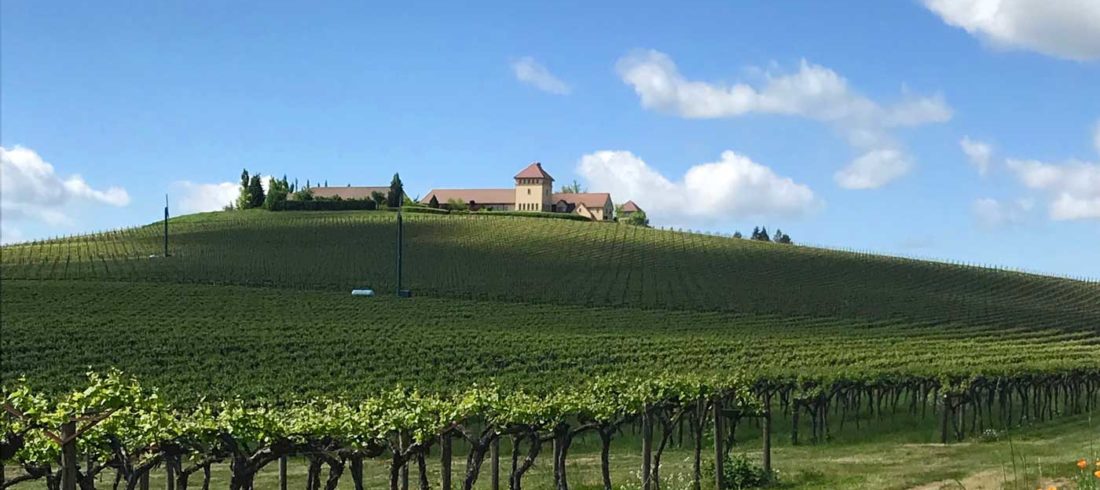 Day 3: Wine tasting
For your last day as a tourist in Eugene, enjoy the most important meal of the day at one of Off the Waffle's two Eugene locations. Try to keep from drooling over their selection of Liege waffles. To satisfy your savory-craving, get the Goat in Headlights, served with goat cheese, avocado, basil, and two eggs. For your sweet tooth, definitely try the Wiffle with Nutella, bananas, and powdered sugar. Don't forget some fresh-squeezed OJ and a side of bacon!
Spend the day wine tasting. Starting at Territorial Vineyards and Wine in town to get a taste of the local wine scene before heading for the hills. Next, head to King Estate to take in their view (although most local wineries have stellar views) and sip on their collection of classic label wines or their North by Northwest collection. Your next stop is Sweet Cheeks Winery and Vineyard, where you can taste from their seasonal flight. Silvan Ridge, visible from Sweet Cheeks, is your final destination on today's wine tour; enjoy a flight or a glass while taking in the history of Eugene's first winery.
Return to town for dinner at Black Wolf Supper Club. Their menu features New Orleans–inspired eats, including blackened catfish, BBQ shrimp and frites, and kimchi collard greens.
End your night with a toast to your renewed love for your city with a glass of champagne at Capitello. Their selection of both local and New Zealand wines is the perfect capstone to your three days of exploring Eugene, discovering hidden treasures, and appreciating your hometown.