Lane County's fertile farmlands support an incredibly broad array of delectable crops. Bees use our area's diverse flowering plants to craft unique, flavorful, local honey. Whether from bee farms tucked across the countryside or hives in your own backyard, honey is sweet gold that evokes the best of our region's green, growing goodness.
Some Lane County farms specialize in raising bees, others produce honey as part of their overall mix of produce, and some farms sell area honey through their own farm stands. Local markets, farmers markets, and larger supermarkets all carry local honey as well.
At the 30-acre A & M Family Farms in Pleasant Hill, Aaron Lake tends beehives in addition to raising pastured livestock and poultry with his wife, Melody. A & M's raw "Henry's Honey" is named for their "fearless son." It's produced from fruit and berry plants at Berg's Organic Berries in Alvadore.
"We have been keeping bees for a few years now and have been producing some amazing honey," the Lakes say on their website. "It has a magnificent taste that we are complimented on frequently."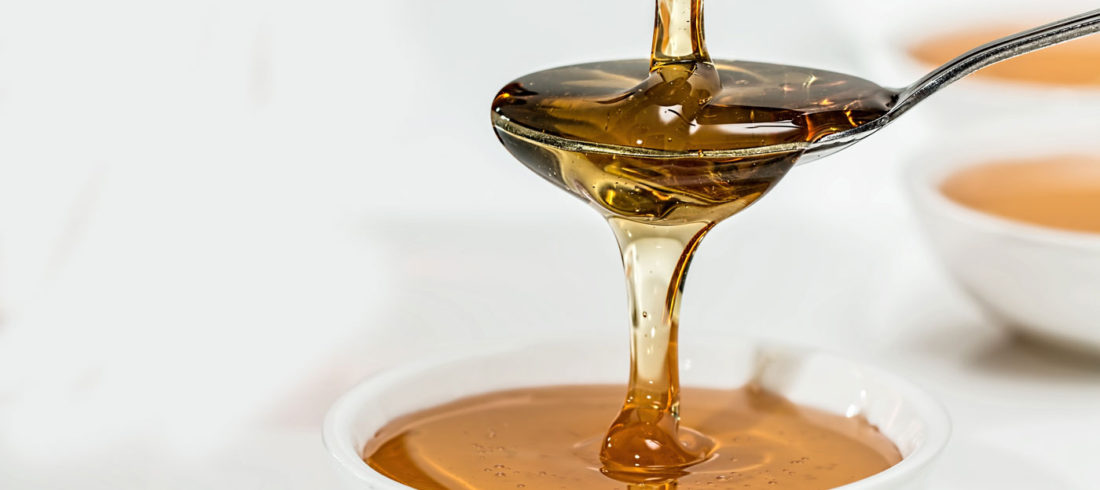 The beekeepers at The Queen's Bounty, southwest of Eugene, argue that like fine local wine, local honey should "showcase the terroir of the Willamette Valley." With 600 hives spread throughout a 10-mile radius in the Eugene-Springfield area, The Queen's Bounty imbues their unfiltered blackberry, wildflower, and "Forest Flower" honeys with diverse flavors and aromas, never heating them about 95 degrees Fahrenheit during processing to preserve important enzymes.
Farms and wild areas aren't the only homes to large numbers of bees in the area. Local gardens and parks also need healthy pollinator populations. To support these populations, many local residents have become backyard apiarists, with hives that make honey by visiting area gardens and other flowering plants.
"Residential and urban beekeeping boosts pollinator populations in areas that tend to have a lower population of wild pollinators," Julia Shoemaker says. She works at GloryBee, a local business specializing in honey and beekeeping supplies. "An increase in pollination helps all neighboring plant life flourish, from flower patches to vegetable gardens."
Beekeeping, however, is not a pursuit you just dive into. "We recommend starting with a lot of research," Shoemaker says. "Once you're educated on urban beekeeping, we recommend planning out your hive and buying and preparing all your equipment long before bringing your bees home."
Luckily, Lane County and the rest of Oregon abound with beekeeping resources. Shoemaker also suggests joining local beekeeping associations. "They can connect you with a mentor," she says.
Spring is a great time to delve into the ins and outs of beekeeping. GloryBee, The Eugene Backyard Farmer, and other local garden and urban farming suppliers run specials and classes to help the public understand what it takes set up successful beehives.
Beekeeping takes thought and care, says Bill Wood, a beekeeper, woodworker, and owner of Beeologique, a local resource for beekeeping products, education, and hive management. "In the wild, a colony of bees often prefers to live at least a half mile from neighboring colonies," he says. "In this situation, there is plenty of forage for each colony and it is difficult for diseases to spread between colonies."
However, in urban environments, hives exist in much closer quarters. On the plus side, that can increase the number of bees, but it also means pests and disease spread quickly. "Home beekeeping can provide a veritable stewpot of bee diseases, parasites, and weak genetics–easily shared with dozens or hundreds of neighboring colonies of honey bees," Wood says.
While the challenges are real and difficult, they can be met in part by ongoing education, diligence, and a genuine concern for these essential pollinators.
"True friends to the bees are greatly needed," Wood says. "The kind, knowledgeable, and conscientious home beekeeper may be a true friend to the bees."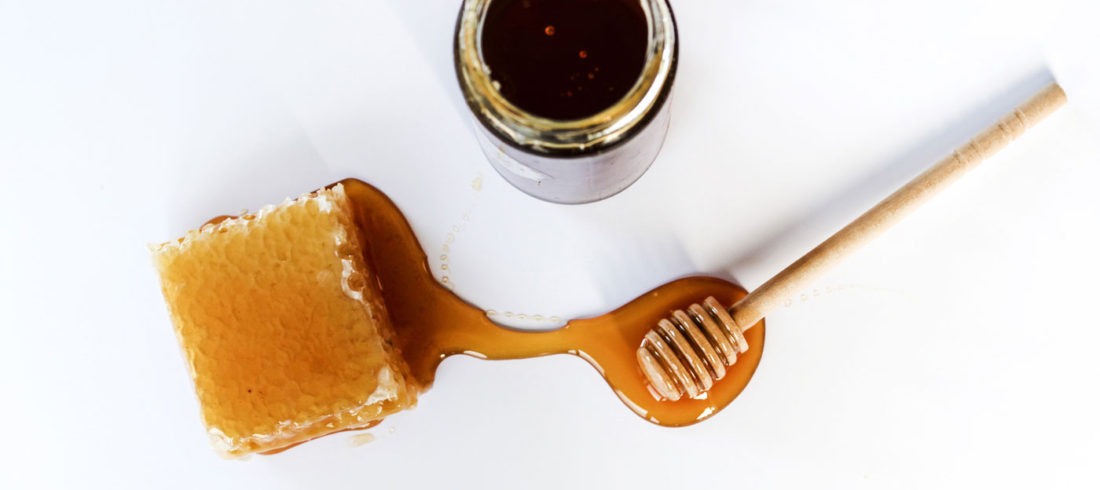 Find Local honey:
Some farms are open to the public. Contact the farm to learn more about their honey, where to get it, and whether tours are available.
A & M Family Farms, 84735 Parkway Rd., Pleasant Hill, 541/214-9127, amfamfarms.com
Detering Orchards, 30946 Wyatt Drive, Harrisburg, 541/995-6341, deteringorchards.com
Eagletree Herbs, 2740 Shirley St., 541/688-9404, eagletreeherbs.com
Humble Bee Honey, 35244 Hwy. 58, Pleasant Hill, 541/359-5133, humblebeeoregon.com
The Queen's Bounty, 84298 Territorial Hwy., 541/321-0448, queensbounty.com
Beekeeping supplies:
Beeologique, 228 Benjamin St., 541/687-8211, beeologique.com
The Eugene Backyard Farmer, 501 Washington St., 541/485-3276, eugenebackyardfarmer.com
GloryBee, 29548 Airport Rd., 800/456-7923, glorybee.com
Associations & other resources:
Lane County Beekeepers Association, 440 Maxwell Rd., 541/344-4228, lcbaor.org
Oregon Bee Project, oregonbeeproject.org
Oregon State Beekeepers Association, orsba.org
Oregon State University Extension Service's Master Beekeeper Program, 996 Jefferson St., 541/344-5859, extension.oregonstate.edu/mb
Oregon State University Honey Bee Lab, honeybeelab.oregonstate.edu