It was the space itself that convinced husband and wife Joe Kiefer-Lucas and Laura Hines to open a French-inspired restaurant.
"The space screams French bistro," Hines says of their restaurant, Bar Purlieu, located on Willamette Street. "It's charming. It's a shoebox building, and it's so warm and cozy."
With dark wood floors, wallpaper with a blue and white French baroque pattern, and a large open bar, Bar Purlieu exudes elegance while maintaining accessibility, creating an atmosphere that's fun and contemporary, and setting itself apart from other French restaurants in the area.
The restaurant opened in December 2018. Kiefer-Lucas and Hines, who came in with about 20 years of experience, are joined by chef Andrew Nava, a Los Angeles native who has worked in the culinary field since he was 16 years old.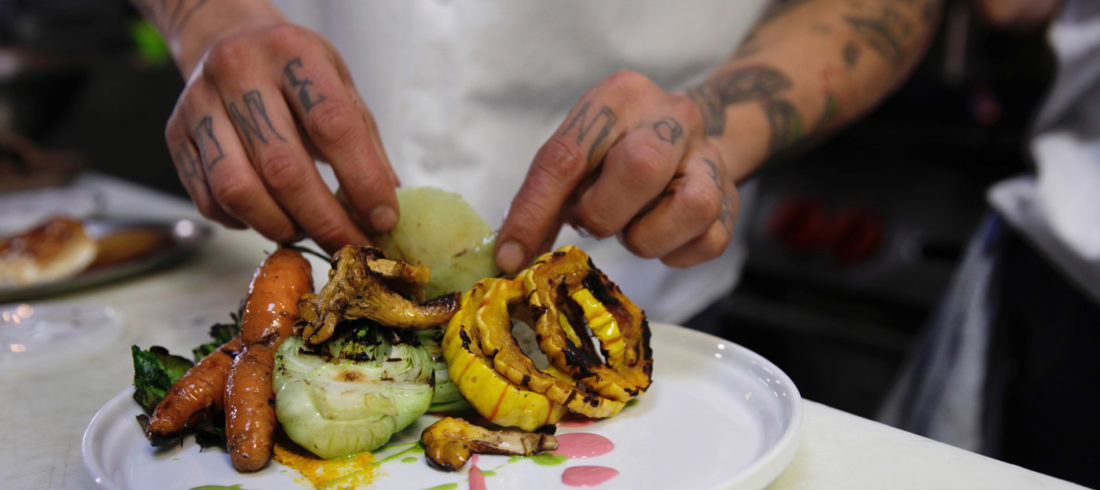 The family-style service encourages sharing, with the shellfish Catalan, mushroom tart, and seared sea bass as favorites among customers and staff, according to Nava. Kiefer-Lucas says there's a variety of different tastes, from pork belly skewers to traditional escargot. Everything comes from local, organic sources and is made in house.
Bar Purlieu also features a tasting menu that Nava cooks "off the cuff."
"Sometimes we make it up as we go along," he says. "The menu staples are things we developed that we really love. We go through 200 tasting spoons a night, we make (the cooks) taste everything. There's a lot of quality control to keep the consistency, but we still have fun."
Although the food is French-inspired, Nava says it's all about gastronomy. He incorporates modern techniques with his cooking, like using butter instead of a roux, a unique feature. "It sets us apart," Hines explained. "It keeps the creative juices flowing. Everything has been thought out through the tasting menu if it's put on the regular menu."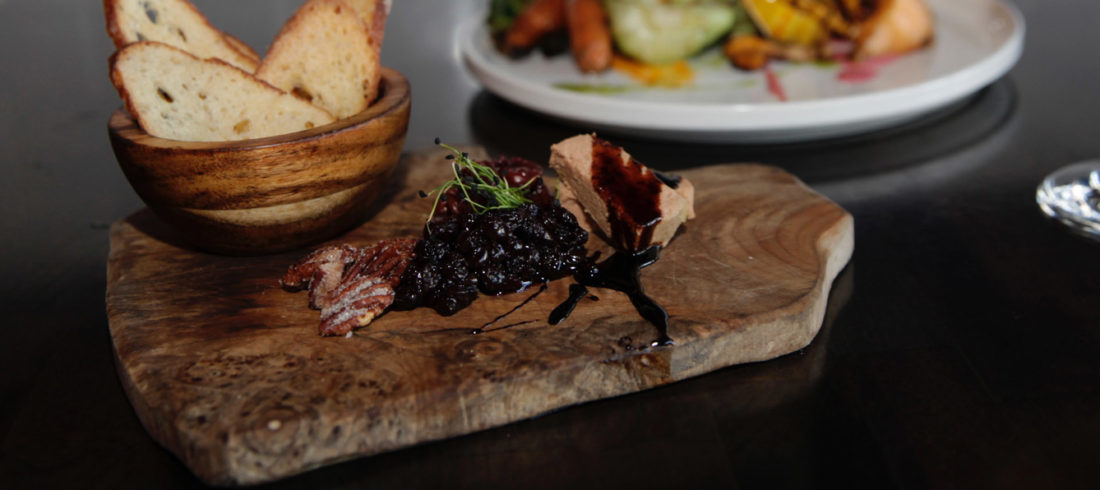 Bar Purlieu adopts that same philosophy with its cocktails. Kiefer-Lucas previously worked as the bar manager for Izakaya Meiji and enjoys creating unique drinks that appeal to a variety of tastes. "They're drinks that if I came in, I'd have to try a few of these," he says. "It's not too out there, so it doesn't alienate customers who don't know what the ingredients are, but also makes it interesting to someone like me."
When it comes to wine, Hines says they serve an array of French, Italian, and local wines, but she prefers to showcase wines that are off the beaten path. "I was nervous because people kept saying that Eugene wasn't ready for it, but our guests have more than surprised us with what they've chosen," she says. "We're offering stuff you can't get anywhere else."
Although Hines and Kiefer-Lucas have been in the dining industry a long time, this is the first restaurant the two have owned. Kiefer-Lucas says they realized they were ready to make the jump four years ago when they were considering moving to Portland, but due to costs, decided it made more sense to stay in Eugene and work toward opening their own place.
"We can do this as good as anyone else," he says, "so why give them our time and experience anymore instead of doing it for ourselves?"
Hines says there's an invigorating freedom in being able to work for themselves. "The stress here is different—it's liberating stress," she says. "There's still a lot going on, but compared to working for someone else, it's amazing."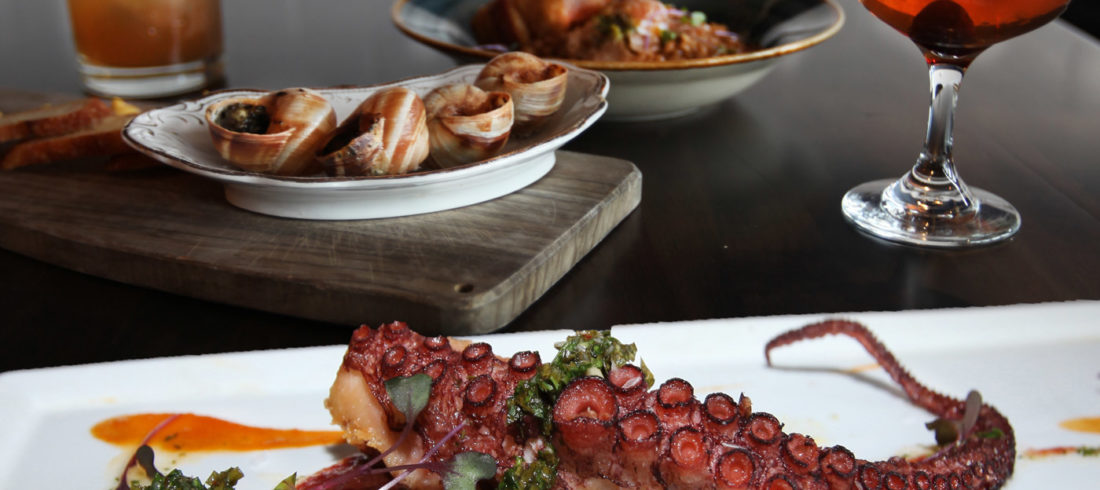 Kiefer-Lucas says that even though it's long hours, it doesn't feel like work to him. When he does take a moment to pause and soak it in, he says, moments like a full house stick with him.
Hines adds that along with the staff, it's been rewarding to hang out with the guests and see the happiness Bar Purlieu brings to them.
"To give something back to the community, that's honestly the most important part for me," she says. "When I was in my early 30s, I had a crisis about how do I make the world a better place. I had this idea that I would be a business owner and give back to the community. It's taken a long time to get here, but we're here now."
Bar Purlieu, 1530 Willamette St., Mon-Sat, 5 -10 pm; Sun, 4-9 pm, barpurlieu.com