Just a few days before budbreak on the pinot noir vines planted at Hundredth Valley Vineyard, Casey Zarnes has been sourcing label inspiration for Crew Work Wines from the drawings and interactions of her preschool students, to the tune of "Unicorn Juice." Meanwhile, Nathan Wood is working to preserve dirt efficacy in what looks to be another particularly dry season on the West Coast.
Elkton, just an hour south of Eugene along the banks of the upper Umpqua River (via the gorgeous Lorane Highway), is one of the newest and smallest of the wine-growing AVAs in the state, and Crew Work Wines is one of the up-and-coming projects from the area. Along with the wine brand, Wood also runs Elkton Vineyard Management, farming more than 60 acres of vines, including some of the oldest in the region. The Crew Work wines, however, are sourced exclusively from vines that Wood has planted and farmed from inception.
Beginning with the pinot they planted at Hundredth Valley in 2010, Wood and Zarnes have labored through the various processes of wine, from cultivation to libation, carving a path for innovation and inclusion within their project. Wood arrived to the area first, hitchhiking away from a fourth-generation vineyard family in California's Napa Valley in 2009. He was looking for a good place to swim, but dove in at Brandbourg Winery, one of the larger and most established producers in the area. Zarnes followed soon after, and the two founded the management company with help from family and a revolving cast of seasonal and temporary crew workers, punks, and travelers—"people Nathan would pick up hitchhiking and who would end up camping out in the front yard and helping with the suckering for a couple weeks," Zarnes says.
And all that work is beginning to pay off. Over the past few years, Crew Work production has increased, incorporating new varietals as they come available as well as supplying several local natural winemakers with organically grown grapes. Wood's father's vineyard (the coldest and westernmost of the AVA) is planted with chenin blanc and Melon de Bourgogne grapes (Loire Valley staples), as well as cool-climate, Dijon-clone chardonnay—something the former Napa farmer swore he'd never plant again. Elkton, however, is known for foggier, breezier days that complement the unique soil types of a big river valley, helping to create slow-ripening, deeply concentrated wines that reflect the particular terroir of this small Oregon region.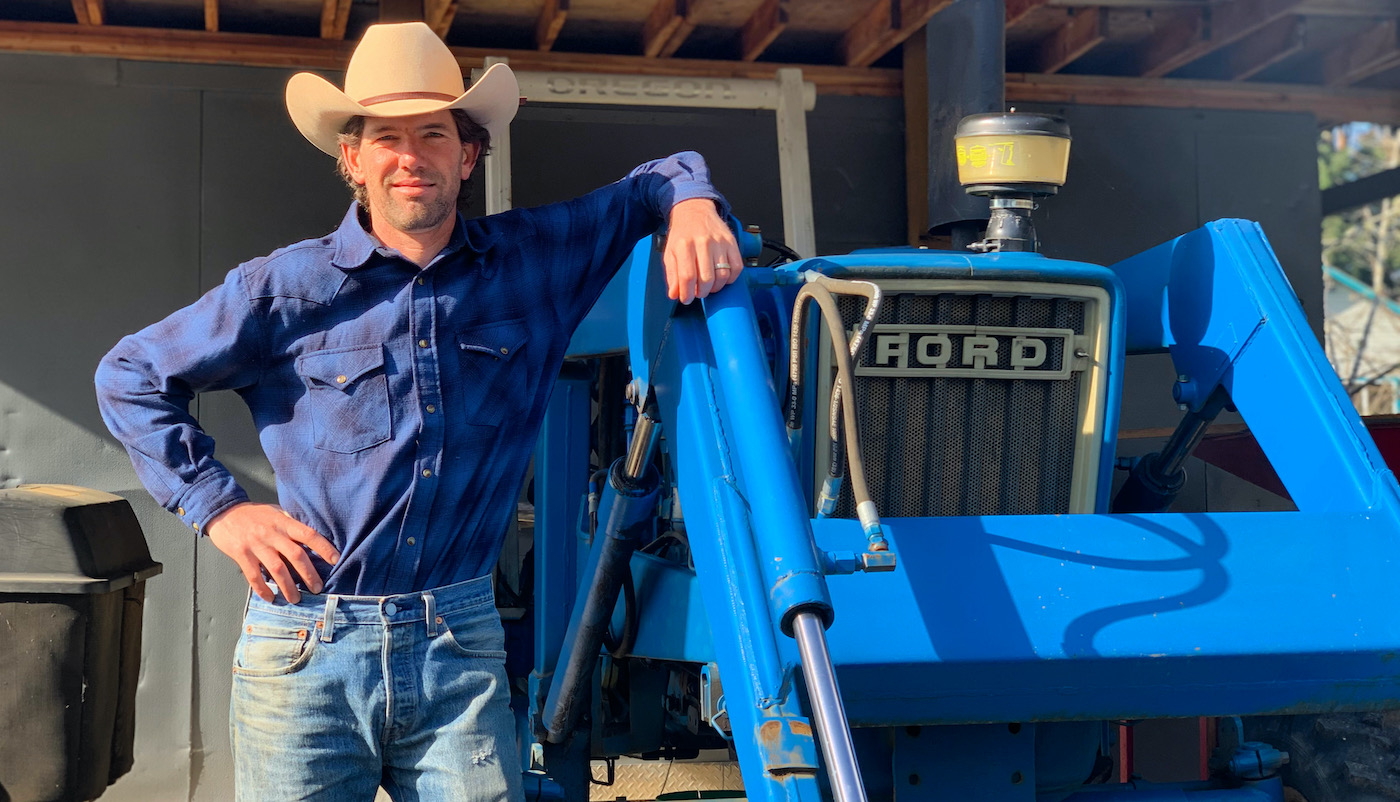 Wood and Zarnes have continuously worked to improve their process in both the vineyards and cellar to create transparent, low-intervention "traditional natural wines, if that's a thing," Wood says. Each of the most recent Crew Work bottlings fall somewhere between the "fun, fruity, and freshness" of the 2020 Pétillant Naturel sparkling white (Melon/chardonnay) and the deeply intense 2018 Hundredth Valley Pinot Noir. Wood says this spectrum reflects their "mission and view to make ageable natural wines that can hold in the cellar."
Rather than just capitalizing on the trendy natural wine wave, Zarnes and Wood have strived to produce wines that present a greater challenge and require more attention. After years of making "yeast-driven" wines, Wood said he has embraced a process that is more interesting and compelling, although the quantities are miniscule.
In 2021, these partners in wine hope to expand production to 800 cases, up from last year's 500. Recently, Crew Work found Pacific Northwest distribution through Indie Wineries, a big step in getting their wines out to the public. They can be found locally at a variety of restaurants and retail outlets including Sundance Wine Cellars and the Oregon Wine LAB.
For Nathan Wood and Casey Zarnes, the most important thing about their work is that it reflects a dedication not only to "introducing more people in America to drinking more good wine," but also a responsibility, as Zarnes, a former wildlife biologist, says, of "recognizing that this is intensely agricultural, and we're doing anything we can to make life better for the natural world."
Current Releases*:
2020 "2 Hearts" Pétillant Naturel (Melon de Bourgogne and chardonnay): fresh, orchard blossomy, and good for a riverside dip
2020 White Pinot Noir: opulent, stony, and developed for democracy
2020 Pinot Noir Rosé: lean and pale salmon in color, best with watermelon, radishes, watermelon radishes, and idealism
2018 Pinot Noir: intense, contemplative, full of power and kindness
2017 "Straight 2-8" Pinot Noir: long and enthusiastically delicious
*As per the preferred stylization and rhetoric on the Crew Work labels, these tasting notes reflect the subjective nature of the power of suggestion and have nothing to do with flavors or ingredients, although the wines are made naturally from grapes and nothing else.
Crew Work Wines | 541/584-2811