Just a few miles west of Eugene, tucked away on Central Road, sits a small horticultural gem called Northwest Garden Nursery. This naturalistic mecca, owned and operated by wife-and-husband team Marietta and Ernie O'Byrne, showcases plants from around the world, specializing in hellebores, trilliums, arisaemas, and alpine plants. 
"We used to do landscaping," Marietta explains, "but we later started growing plants and it sort of morphed into this nursery."
Morphed, indeed. Every year, she and her husband raise about 1,000 plants on their one-and-a-half-acre farm to improve their breeding and propagation program. During our interview, Marietta offered a brief demonstration on how to propagate by hand, using a clean paintbrush to transfer pollen from one plant to another.
They sell all of their plants wholesale to larger nurseries, and, for two weekends in February and March, they sell flowering hellebores to the public. They also sell seeds internationally.
The O'Byrnes, who both have bachelor's degrees in biology, are self-proclaimed "plant nerds," and they're known for their incredible attention to detail, treating each and every plant with patience and mindfulness. Marietta says her love of gardening began when she was a young girl growing up in Germany. Caring for plants came easily, she notes, asserting that "some things you don't learn, you just know; it's a lot of intuition." Marietta also completed a two-year landscaping program at Lane Community College in the mid-'70s, which she described as a wonderful learning experience. "It was a hands-on program that was very helpful," she says.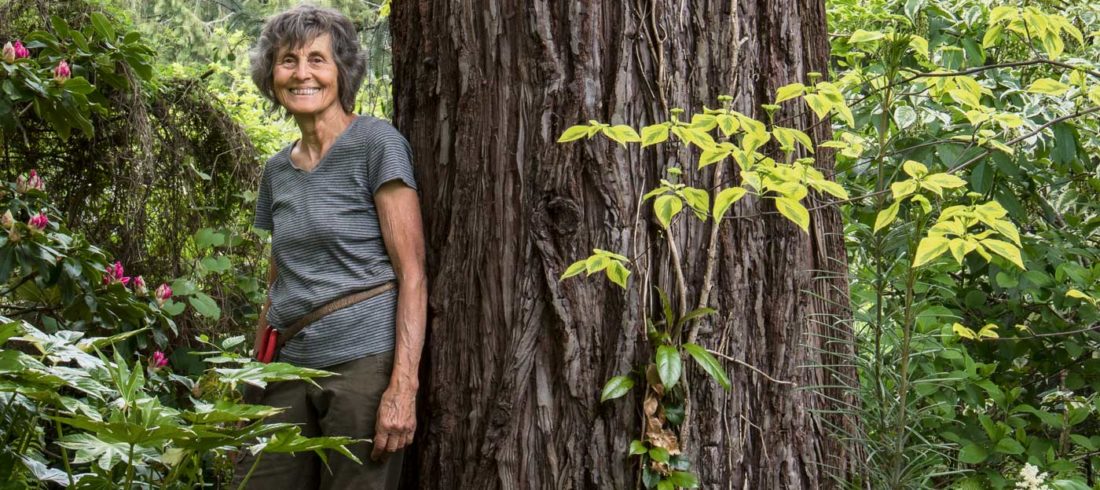 Ernie, raised in Colorado and California, once considered a career in medicine, but he says he's "always enjoyed gardening and the outdoors." After graduating from UC Santa Barbara, he worked at Manning Park in Montecito, where his tasks included planting and raising greenery as well as lots of pruning and raking. "I really liked it, and I was there for three years," he adds.
Marietta says that she and Ernie met in the '70s after she (along with her two young children) settled in at the farm on Central Road. They quickly discovered their mutual interest in gardening and decided to join forces, both professionally and personally. "He had a farm in Noti and I had this place, but he sold his place to move here—he had better water, but I had a better house," she says with a laugh.
Their union has thrived for more than four decades (they celebrated their 40th wedding anniversary on March 4), and their enthusiasm for horticulture continues to grow in leaps and bounds. Because of the O'Byrnes' vast knowledge of all things botanical, they recently embarked on a new adventure as authors of a book, The Tapestry Garden: The Art of Weaving Plants and Place.
Published by Timber Press in Portland and featuring colorful, exquisite photos by Doreen Wynja, the book reveals the couple's deep passion for plants, landscapes, and soil, and offers important advice to gardeners at all levels of expertise. The O'Byrnes also share their horticultural trials and tribulations and stress that making mistakes is part of the process in becoming an accomplished gardener.
In The Tapestry Garden, Marietta discusses how the success of an ornamental garden lies in creating an illusion. "The garden visitor is led to believe that the multitude of ground covers growing cheek by jowl are living in happy harmony, when actually they would really like nothing better than to overwhelm their neighbor," she writes. "One of the skills, then, is choosing which plants can be kept in bounds and not kill their growing companions. Of course, sometimes we fail in this endeavor. We constantly edit with shears, spade, and clippers. I have heard these words so often: 'Oh! That must be so much work' (the word 'work' usually accompanied with an audible sigh implying 'drudgery'). But we love what we are doing and get enormous satisfaction from an accomplished task and a pleasing result."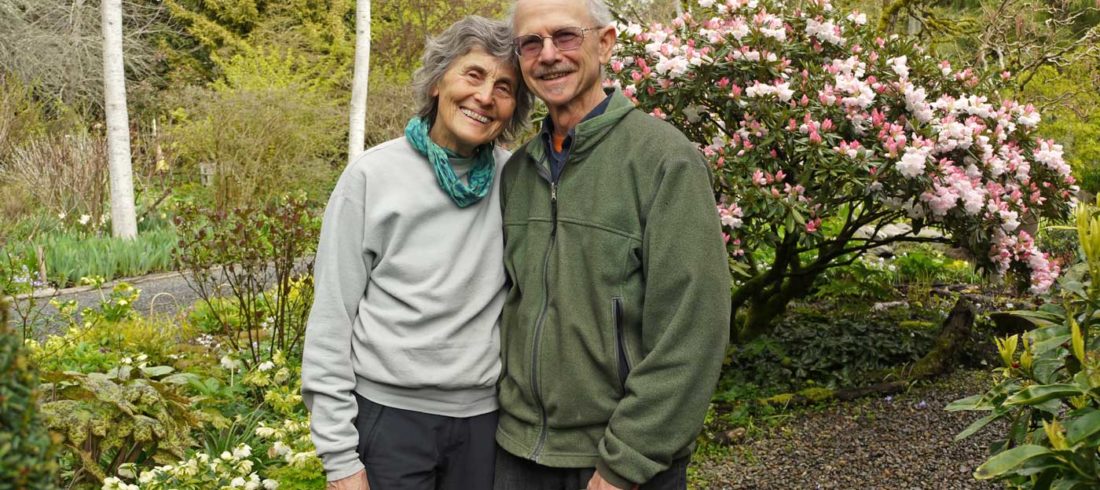 Marietta also explains that she and Ernie have no interest in low-maintenance gardening. Rather, they prefer to raise plants (particularly those which take years to bloom) that require meticulous care and attention. "I am an intense and intensive gardener," she writes. "The wealth of texture and color the natural world provides is immense and delightful to the senses."
The O'Byrnes, who are both in their 70s, have expressed no plans to slow down in any future botanical endeavors. In fact, their feelings are just the opposite. Marietta summed it up nicely when she concluded, "It's the excitement of creating new varieties (of plant life), even though it takes years to happen." 
Northwest Garden Nursery, 86813 Central Rd., 541/935-3915, northwestgardennursery.com