The perfect complement to eating well and taking care of your skin is the perfect workout. Many gyms have had to shift their programming to offer online and social distancing–friendly options when they recently reopened. These gyms have adapted to the times and have class offerings to keep you healthy and active.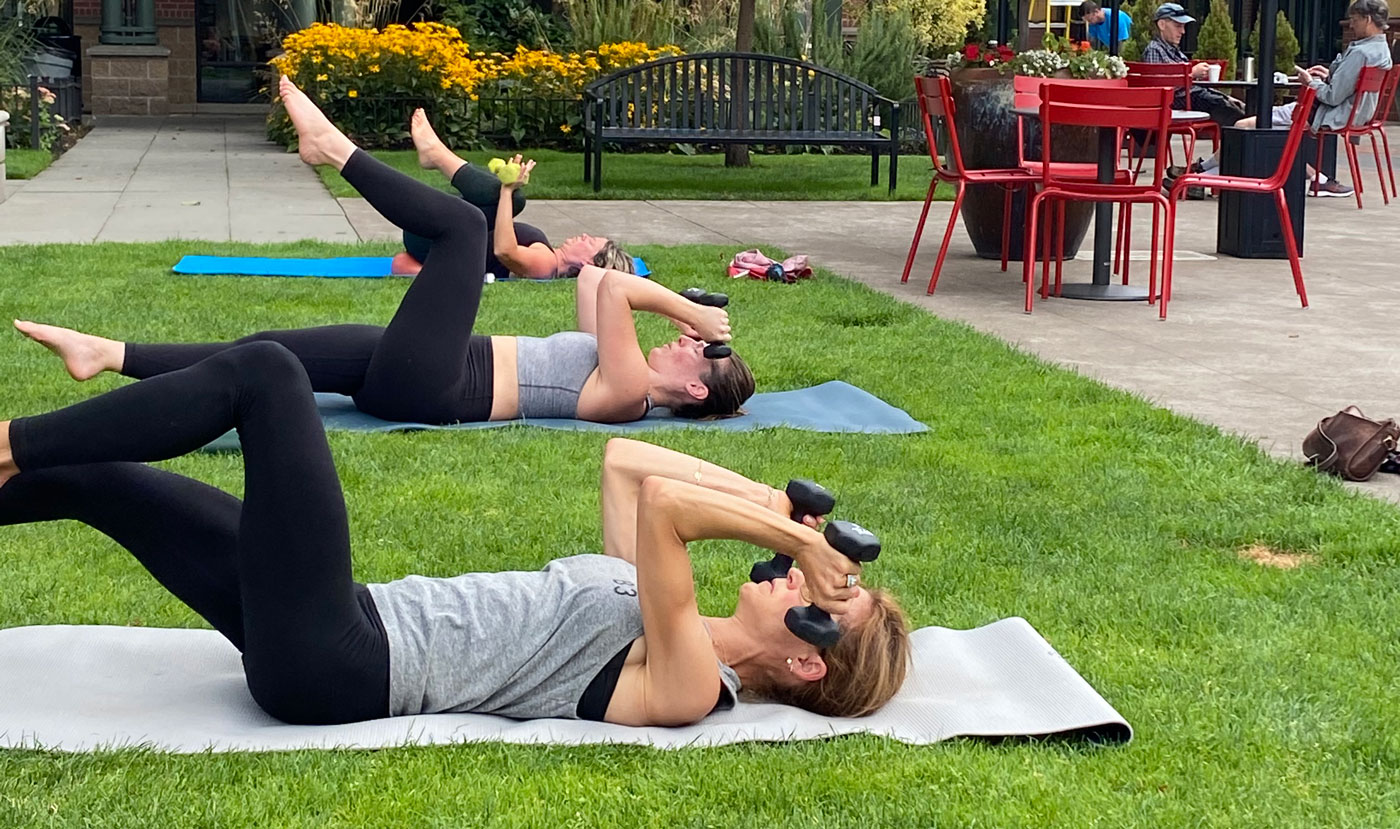 barre3
In March, barre3, which typically holds classes in their studio at Oakway Center and in downtown Eugene, switched gears to livestreaming classes online. "My goal was to create a safe place for Eugeneans to move and to find connections," owner Jessica Neely said in a recent statement. "We decided early on in our forced closure to serve our community through livestream classes via Zoom. Our actual studio closed, but we opened our virtual studio right away, and it remains open."
Now that they've reopened, they've continued their virtual classes while also expanding their in-person options to be flexible and safe. They host outdoor classes three days per week with up to nine people in each class.
barre3 is currently offering a special first-time package for new clients that includes three classes (indoor, livestream, or outdoor) for $30. They also have a membership option for unlimited livestream classes. Masks are required at all indoor classes and at the studio.
Step up your barre3 workout with their Core Props Kit.
barre3
224 W Broadway | 541/485-9643
301 Oakway Rd. | 541/653-9099
When the YMCA first closed in March, they immediately pivoted their health and wellness programming to offer virtual options. They uploaded videos to their YouTube page and used applications like Zoom to host live workouts including yoga, high-intensity fitness, and low-impact aerobics, among others. Even as in-person workouts and classes have come back, they've continued to expand these offerings.
Since reopening, to allow for physical distance, the YMCA has spaced out their workout equipment, including taking over the basketball gym, and moved some of their fitness classes, like PiYo, Y Sculpt, and Zumba, outside. They also just built a brand new outdoor studio by their Tennis Center. Their lap pool and hot tub are open by reservation.
The Y has adjusted their hours to allow for a midday closure to more deeply clean equipment, in addition to constantly cleaning and sanitizing throughout the day. Masks are required except when swimming or showering.
Support the Eugene Family YMCA and up your workout gear game with their "We are all STRONGER TOGETHER" line, available through Threadbare Print Shop.
Eugene Family YMCA | 2055 Patterson St. | 541/686-9622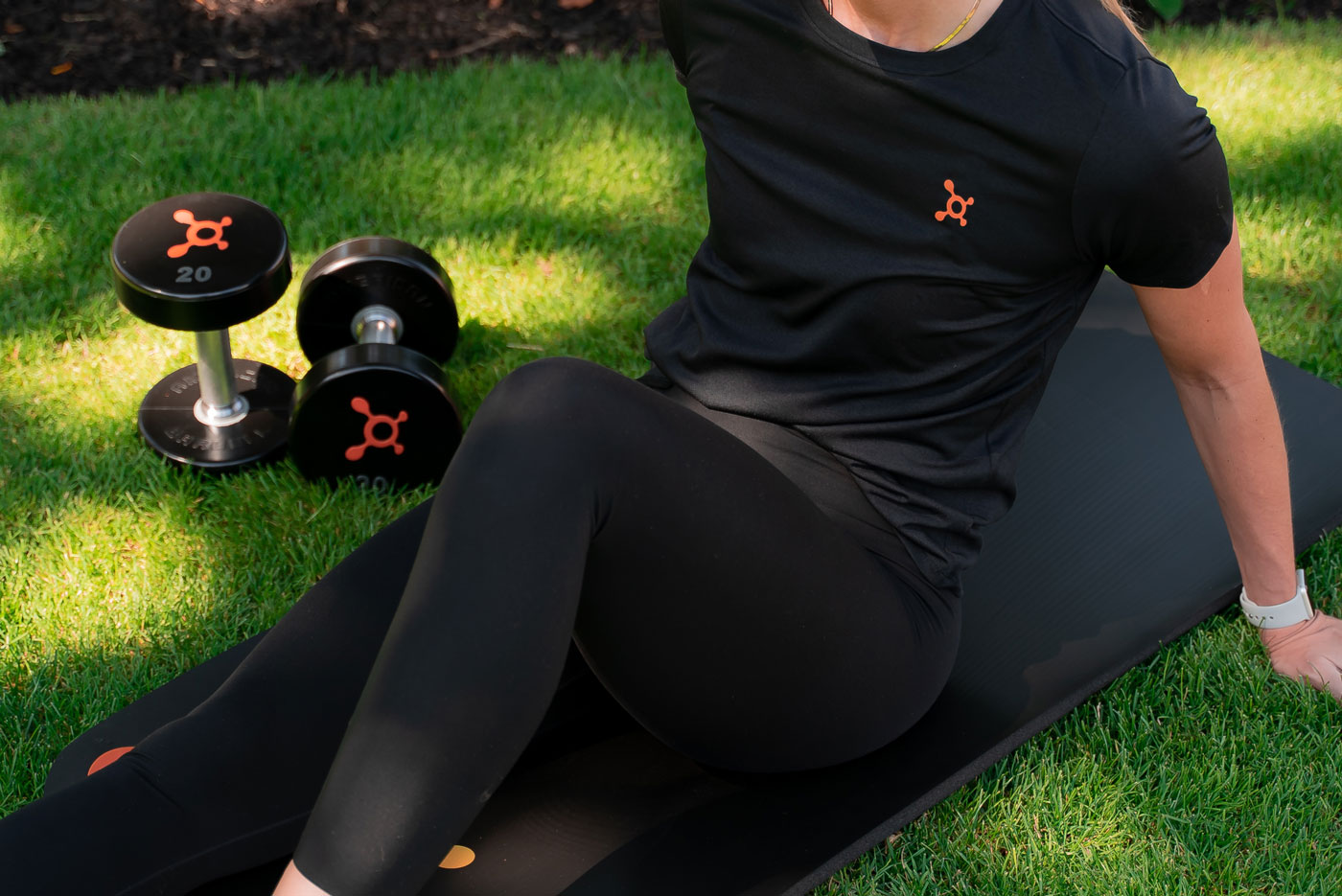 At the beginning of the stay-at-home order, Orangetheory launched their AT HOME series. The series comes with daily workouts that members can connect their heartrate monitors to and follow to stay motivated and moving even if they can't go to the studio. Streamed on multiple social media sites and through OTF's member app, anyone can tune in to sweat.
In July, they introduced their outdoor workout series to keep up with social distancing and allow for ample airflow during workouts. "All the fun, all the challenge, all the coaching—outside," owner Amber Briant says.
OTF has also reduced their class capacities and all members get their own personal disinfectant kit to use while they're working out. Ionizers have also been installed in all of their HVAC systems.
Try their OTbeat Burn watch to sync your heartbeat and workout.
Orangetheory Fitness | 23 Oakway Center | 541/636-0095