When children are forced to leave their homes due to abuse, eviction, or other heartbreaking circumstances, they often start their new lives with only two things: the clothes on their backs and a deep fear about what's going to happen next. 
Bags of Love is a Eugene nonprofit that provides these children with some of the material and non-material comforts they need to start the next phase of their lives. Kids served by the program receive a large homemade pillow case stuffed with clothing, a coat, socks, underwear, pajamas, age-appropriate books and toys, toiletries, and school supplies. To give them a little extra warmth when dealing with the cold reality of their new situation, young people also receive a quilt or fleece blanket made by a community member.
Bags of Love's volunteers distribute the bags to police departments, school districts, government social services programs, and local nonprofits, which hand them out as needed. "In 2009, which was our first full year, we distributed 205 bags," says Executive Director Becky Stenzel. "In 2015, we did 1,611. In the past six years, we've helped support over 7,000 children throughout Lane County."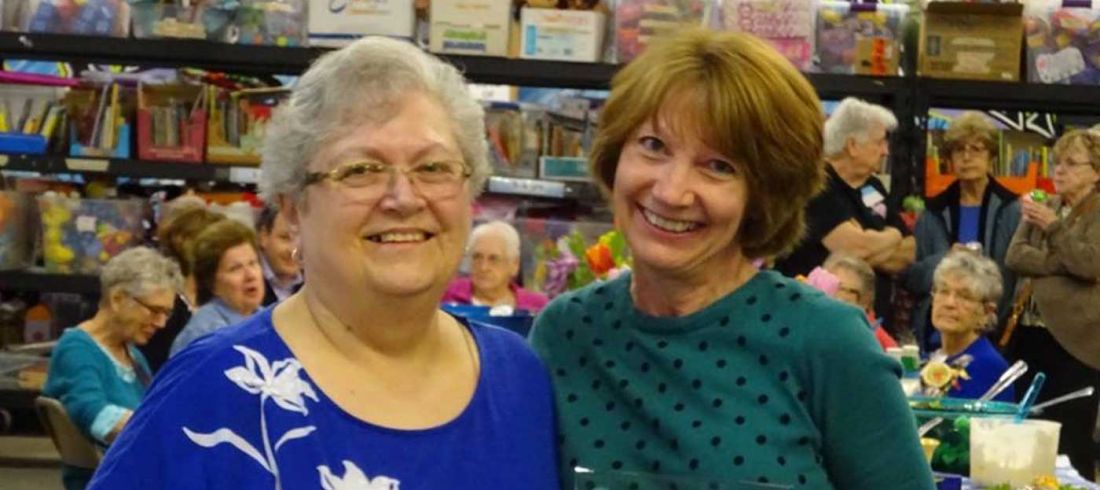 Bags of Love was founded by local resident Di Barrong. She spent many years working for an attorney who took in foster kids. They'd often arrive in his office with their possessions in garbage bags, and it broke her heart every time. She wanted to help but didn't know how. 
Then one day she encountered a woman who told her about an out-of-state organization that gave children in need handmade bags filled with clothing and other necessities. A light bulb went off, and Bags of Love opened its doors soon after.
Stenzel has been leading the organization for about 18 months now. She learned about it soon after moving to Eugene from Seattle several years ago. She was shopping at a garage sale and got to talking with a woman who was buying armfuls of clothes for Bags of Love. "I thought, 'What a wonderful thing to do. It's so tangible and gives to these kids right when they need it,'" she recalls. When the job opening was posted, she jumped at the chance to apply. 
Since taking over, Stenzel has focused on community outreach and education. Many people still haven't heard of the organization, she says, or don't know how to help. She encourages individuals to drop off donations of items such as books, toys, and clothing. Used garments in good condition are always welcome. She's also encouraging businesses to organize drives for items that must be purchased new, such as socks and underwear. 
Cash donations are also appreciated, as are people willing to volunteer their time. A core group of 35 volunteers, plus more than 100 others who give their time on occasion, are the driving force behind Bags of Love's success. 
One of those volunteers recently relayed a story that's really stuck with Stenzel: "She told me she'd recently hired a high school–aged boy to help her with some yard work. The two of them got to talking, and he shared that he'd come up through the foster care system." When she told him she volunteered at Bags of Love, he was already familiar with it. He received one of the bags when he was first removed from his home. 
"She was kind of teasing him and said, 'You've probably outgrown that quilt by now,'" Stenzel says. "He looked at her and said, 'I am never giving away that quilt. I will have it forever.'" 
"I love that story because we know we have an impact right when the kids receive the bag," she continues. "But this shows that there's a lasting impact from it." 
For a full list of donation requests, Barrel of Love locations (including Re-Bath and LeDoux Insurance), and instructions for making a monetary donation, visit bagsofloveinc.org.
710 Commercial St.
541/357-4957