Although roller skating in Eugene goes back at least to the early 1900s, if you ask most of Lane County's baby boomers about their memories of fun on wheels, they'll tell you that in the 1950s, '60s, and '70s, Kreklau's Roller Rink was the place to be.
Because it was built on Fox Hollow Road, south of town, just getting to Kreklau's could seem like an adventure. You left the city and plunged into the woods, until you came to a big, undecorated rustic-looking building. It didn't look like anything special, but once you went through the door, you entered a different world, a place where you could spend the whole afternoon or evening having fun, meeting people, and getting some good exercise, too.
Kreklau's was built by Adolph and Freda Kreklau and their son, Lloyd, in 1953. It opened on Feb. 14, 1954, Valentine's Day, and the owners announced that as their first promotion, there would be Valentine's candy prizes for those who attended.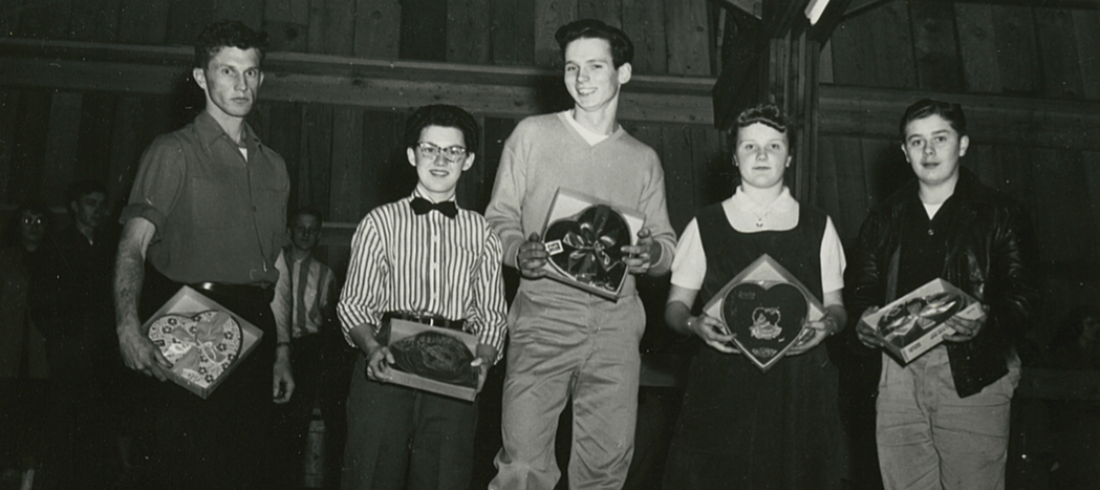 The rink started out with a 40- by 100-foot skating surface, which, the Kreklaus proudly informed the community, was of the "most modern design," with a Masonite floor covered with green "Rink Cote," a surface that would decrease noise and provide more traction for the skaters. Amenities included a snack bar, a skate sales room, and bleacher seating for those who wanted to observe or to rest.
The Kreklaus were quite proud, too, of the rink's sound system, which, they reported, provided acoustics of exceptional quality. They first provided the traditional recorded organ music, but as time passed, they turned more and more to "modern" tunes.
The price in the 1950s for a great skate was a quarter for the "matinee" sessions in the afternoons, and fifty cents for evenings. Skate rentals were an additional quarter per person.
Many well-known roller skating traditions were maintained at Kreklau's. At certain times it was announced that the next number was for couples only, or skating in the opposite direction, or for the better skaters, or skating backwards. And, of course, at every session skaters danced to the "Hokey-Pokey."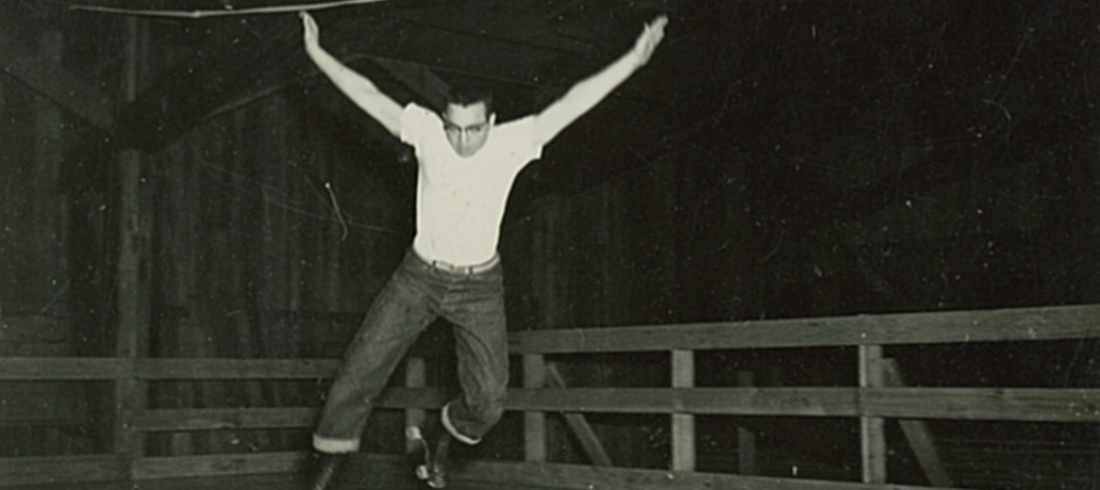 Kreklau's peak was in the 1960s, when it seemed something special was going on almost every day, but when attendance dipped at one point, the owners made the decision to buy two big yellow buses, which then crisscrossed the area, traveling as far as Coburg and Cottage Grove, bringing dozens of skaters to the rink each day.
With the help of the buses, advertising flyers, newspaper announcements, and special events such as costume parties, Kreklau's attracted more than a hundred skaters some days.
As time passed, however, the numbers began to dwindle, until by the late 1970s, some sessions were not attended at all. As happens to many pastimes, roller skating was going through a "down" cycle. By 1980, business was slow enough that the Kreklaus were contemplating selling the rink, and a dispute with Lane County over a tax issue led to the decision to close for good. The property was sold and the land cleared for other development.
Kreklau's Roller Rink has been gone now for longer than it stood, but for those who can remember, it will always be a special place that provided many hours of wholesome fun.