Finding MECCA
If abundance mirrors accomplishment,  MECCA's storefront reflects unrestrained success: rows of shelves and boxes overflowing with recycled fabrics, brushes, yarns, glues, colored paper, egg cartons, bottles, tiles, paints, jewelry, magazines, and countless knickknacks, bric-a-brac, doodads, and thingamajigs. Donated materials arrive nonstop, sometimes by the truckload. MECCA (Materials Exchange Center for the Community Arts) is an expanding universe of low-cost and no-cost art supplies.
Heather Williams is the executive director and principal traffic manager for MECCA. She coordinates people, and stuff. The stuff includes a relentless stream of art materials flowing through the organization's small storefront, workshop space, charter school, and tiny warehouse. "One thing I'm always trying to do is make sure stuff goes out as fast as it comes in," Williams says, "otherwise we have to stop taking donations because we're full up."
There are plenty of ways to quantify MECCA's accomplishments over the past few years. For example, success can be measured by weight: 119,000 pounds of materials diverted from the waste stream since 2010; 69,000 pounds diverted last year alone, including 16,000 pounds of free materials passed on to Lane County educators.
Success can also be measured via educational opportunities: 82,000 Lane County students provided access to art materials; 548 schools and other local organizations provided with resource support; 82 pay-as-you-can workshops provided to members of the community.
Then there are the many volunteers. They consult on and coordinate special projects. Volunteers are MECCA's lifeblood.
Abundance may just be a fair measure of MECCA's efforts to successfully re-imagine and repurpose materials that inspire art and creativity. According to Williams, storefront growth over the past few years has inspired grand visions of increased workshops, greater community outreach, and more attention to promoting the value of creative recycling and affordable art. But growth, cautions Williams, also needs to be smart.
"I just want to keep doing what we're doing," says Williams. "And do it well."
Have a Ball!
Bec Williams is the founder and CFO   (chief fun officer) of Playground Sports, organizing adult recreational sports leagues with a twist.
First, consider conventional sports like softball, bowling, basketball, and flag football. Those are Playground Sports material for sure. But now cast your thoughts outside the usual fields of play; think games like human foosball, dodgeball, human pool, soccer golf, cornhole, and kubb. Williams coined the term "retro-rec" for the assortment of less-conventional sports she promotes.
Retro-rec or traditional, all Playground Sports leagues promote the same key value: social engagement beats competition. Player fraternizing—often in a libations-friendly setting—is encouraged. Pubs and breweries are familiar post-game venues. "We're kind of a friendship network," Williams says. "Almost like the focus is on being like a kid as an adult."
The manner in which league play is orchestrated is equally emblematic of the Playground Sports approach. "Our leagues are a little different than city-run activities because we award things like social points," says Williams. And team players, she points out, do stints as referees over the course of a season. "So, for example, it doesn't matter if your team wins the kickball league," she says. "You win the league trophy based on the points the referees give your team for how fun you are to play against."
Kickball tops the list of most popular leagues with 600 participants a season. Basketball trails slightly behind with nearly 30 teams. Enrollment across all Playground Sports activities will likely exceed 2,000 participants this year.
Teams design and display huge flags at their games. Players invent team slogans and chants. Some teams dress up in costumes. Early on, Playground Sports participants averaged 18 to 25 years old. More recently, there's been a majority shift into the over-30 pool. Most teams host a mix of coed players; individual teams might lean toward singles, couples, or workmates.
"The point is to focus on recreation, not so much on competition," Williams says. "I want people to participate in order to do something different. I want people to get out of their everyday rut and have fun."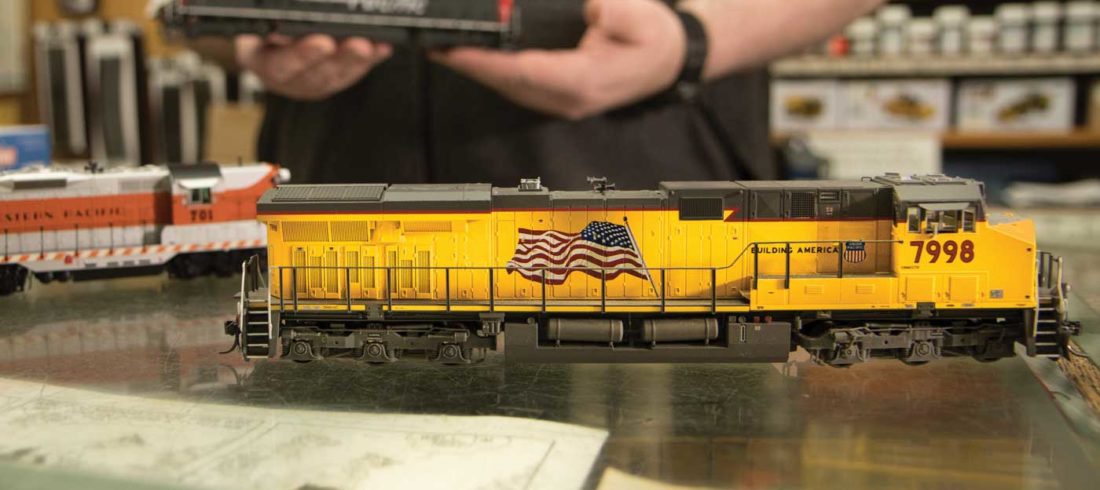 A Toy Story
Perry Agerter took ownership of a  small gift shop and magazine stand in downtown Eugene in the late '20s. A decade later, Agerter passed the business to his daughter-in-law and son Byron, an unemployed Kansas dustbowl trucker, setting the stage for what would be a family enterprise for decades to come. Byron and his wife, Eva, moved to Eugene in 1933, adding model trains, airplanes, and a few toys to the gift shop inventory, changing the store's trajectory to where it is today.
Their son, Paul, worked in the gift shop as a youngster in the '30s and '40s as the store moved through various downtown locations. The family likes to say that when Paul returned from Korean military service, he "blew open" the business by shifting largely into toy sales and service. The store settled into its current home in 1969. Byron and Eva retired in 1981, at which point Paul and his sons Mark and Allen took over.
Today at Eugene Toy & Hobby, Mark and Allen still run the store. Allen's children, Andrew and Emily, are also included in the mix. Together, the family is looking to the future, steering the store through huge marketplace changes and the impact of internet commerce on the toy industry.
While pocket novels may be gone and comics have since disappeared from the store's shelves, the Agerters say many popular toys from past decades still hold a special place. Tradition balanced with shifting sensibilities. Gundam models—giant hybrid robot/anime characters—are a local obsession. Action figures have staying power; so do kites. Science-oriented toys have their niche. Puzzles are popular. Construction toys—Lincoln Logs, Legos, and their many newer variants—are always in favor.
"And over the last 10 years," Mark says, "our primary product line is radio-controlled everything."
"I want to continue doing what we've been doing for decades and generations," adds Andrew. He's talking about eight decades and five generations already of family business. "We serve our community. But in terms of products, what's going to take us there, I can't really say. We're going to sell what we sell because that's what got us where we are now."