This March, the DisOrient Asian American Film Festival of Oregon enters its 14th year of festivities, providing a unique cultural milieu for the public and the media entertainment industry.
Founded in 2006 by then Lane Community College faculty member Jason Mak, the DisOrient Film Festival espouses a social justice ethos to "break open the one-dimensional stereotype of the 'Oriental'" and showcase films and filmmakers that expand and deepen the wider public's appreciation of Asian-Pacific-American culture.
During her opening address as co-host of the 2019 Golden Globes, Korean-Canadian actress Sandra Oh voiced her appreciation for a "moment of change" in which more television programming and films star people of color. Later in the program, Oh became the first Asian performer to win multiple Golden Globes for her role in the BBC America TV series, Killing Eve.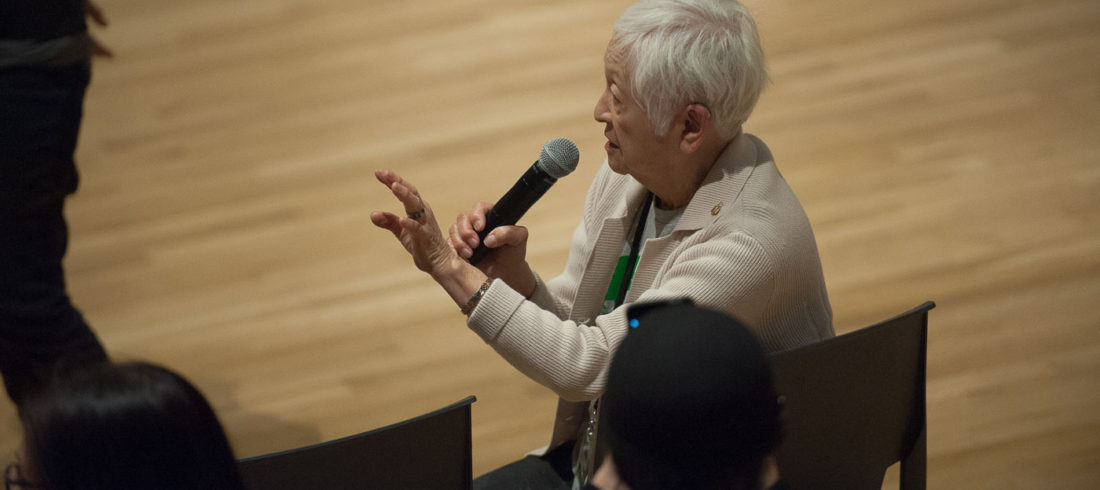 "She took a serious moment to honor the occasion of diversity being reflected in the award nominations, which is long overdue," DisOrient executive director Pam Quan says. "It was great to see her not only doing a phenomenal job of hosting the Golden Globes, but also winning the award for Best Performance by an Actress in a Television Series."
Quan believes that such positive representations of Asian-Pacific American identity in the entertainment industry help attract young creatives who might otherwise feel unsupported in pursuing a career in the arts. Due to internal cultural pressures and an external lack of representation, Quan says many Asian-Pacific youth have been deterred from going into the arts, including film, and are instead encouraged to pursue less risky, more practical career paths.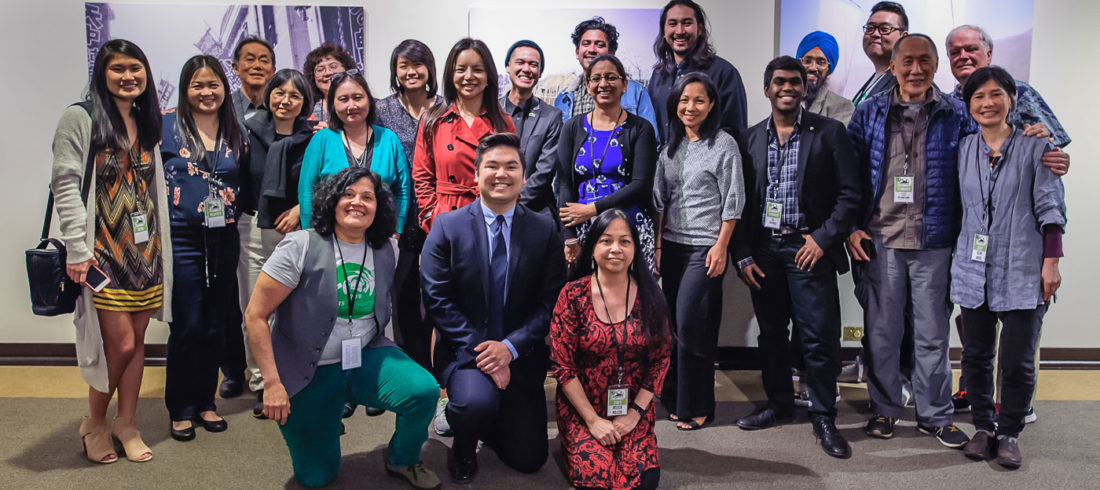 Beyond its existence as the longest-running festival of its kind in the Pacific Northwest, DisOrient is unique in how it engages filmmakers. "[DisOrient staff] include filmmakers in the entire process," says Rollin' On TVproducer and longtime DisOrient supporter Jeff Johnston. Festival programming is scheduled so everyone involved can attend, allowing filmmakers time to network and interact, which Johnston believes is why such a high percentage of the screening audience is made up of filmmakers.
That level of engagement also seems to be why so many filmmakers come back to the festival each year. Quan believes participating filmmakers are invested in Asian-Pacific representation and value the community connections they make at DisOrient, something that is often lacking elsewhere in the industry.
There's also a strong sense of family that both Quan and Johnston feel permeates the entire festival, something characteristic of Asian-American culture. Filmmakers are picked up at the airport, provided homestays, and fed throughout the day to keep them close by and engaged in the DisOrient community.
That sense of inclusivity extends to both festival participants and supporters. Last year, DisOrient benefactor Mark Gall, retired professor emeritus at the UO, and his wife, Joy, were invited to a gathering of supporters at Spice N Steam. They were affected by how "homey" and "unpretentious" the collective was. Having regularly attended the festival the past several years, Mark and Joy appreciated learning more about Asian-Pacific culture while also feeling a part of the DisOrient community.
Quan believes that this year's festival has the broadest program representation to date, with Hawaiian, Chinese-American, Japanese-American, Filipino-American, Korean-American, South Asian-American, and Vietnamese-American actors, directors, writers, and narratives and films that immigration, culture, identity, health, history, and equity. Two of the films screening this year, Minding the Gap and Inventing Tomorrow, premiered at Sundance to critical acclaim. Oscar-nominated Minding the Gap, directed and co-produced by Bing Liu, uses skateboarding as a motif to examine race, class, and masculinity in the American heartland. Documentary film Inventing Tomorrowtracks youth from Indonesia, Bangalore, Mexico, and Hawaii competing at the Intel International Science and Engineering Fair. The film's director, Laura Nix, was named a Sundance Institute and Discovery Impact Fellow for Inventing Tomorrowand her other film work that crisscrosses the intersection of science and nonfiction storytelling.
Johnston says the best way to experience DisOrient is to buy a VIP pass, which gains you entry to all film screenings as well as the events on opening and closing night. The opening night reception at the Jordan Schnitzer Museum of Art will feature Julian Saporiti of the No-No Boy Project, who will highlight Asian-American experiences of war and incarceration through music and poetry.
Outside the festival, Quan and her team regularly schedule specialty screenings of festival films for different segments of the community. Last fall, DisOrient staff members and director Ciara Lacey hosted a Q&A and screening of the documentary Out of State, a film about native Hawaiians imprisoned in an Arizona for-profit prison, for inmates of the Oregon State Penitentiary in Salem. This spring, DisOrient is collaborating with Eugene School District 4J to host a special screening for students of Inventing Tomorrow that will include a panel discussion about the film's focus on high school students who are creating solutions to local environmental threats.
Throughout the festival's 14 years of operation, Quan has seen a substantial increase in the quality of films submitted. That growth has impressed Tim Williams, executive director of the Governor's Office for Television and Film (aka Oregon Film). "I'm consistently amazed not only by the quality of films, but by the participation of the filmmakers," Williams says. "It is a fantastic festival that creates a much-needed public platform for both."
DisOrient Asian American Film Festival of Oregon
March 14-17 | Redwood Auditorium, ERB Memorial Union |  Tickets: $9-$15 per showing; VIP Pass: $85 | disorientfilm.org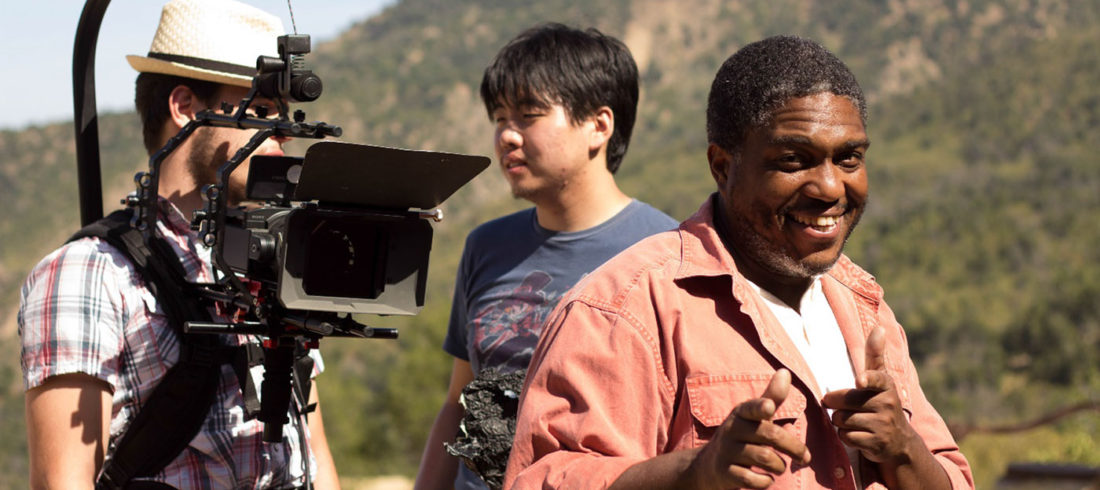 Bijou Art Cinemas, 492 E 13th Ave. | eugenefilm.org