Get your photos taken with Santa at Valley River Center and shop at the Holiday Marker this week before it closes for the year. There are still lots of events going on at local wineries and venues so we hope you find something to enjoy this week in between holiday festivities.
Submit your own event for consideration!
December 23
John Shipe featuring Patrick Kavaney 
John Shipe's Acoustic Duo with Patrick Kavaney of The Dubious Rubes celebrates the holidays with original music and some stylized covers. 
Territorial Vineyards & Wine Company
907 W 3rd Ave.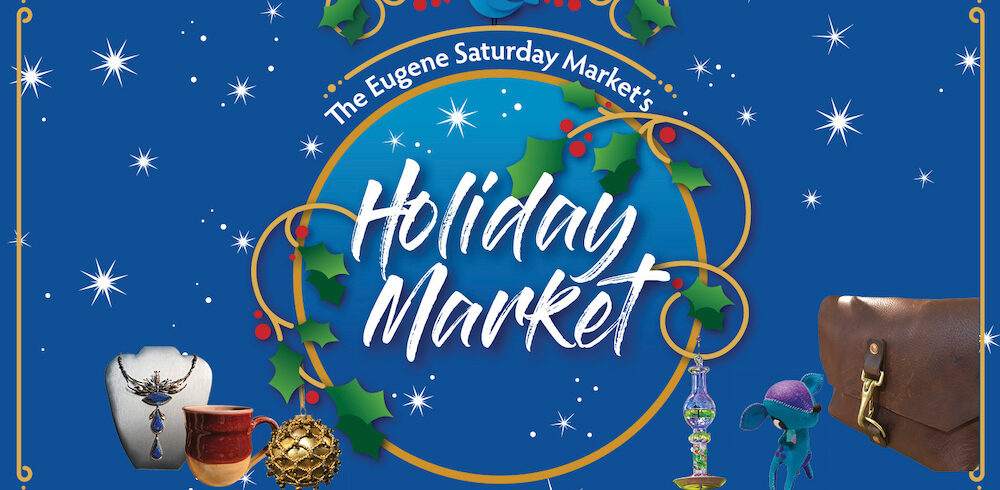 December 23 & 24
Holiday Market
Shop with local makers at the Holiday Market. After this week, the Holiday Market closes until next year.
Thurs. – Fri., Dec. 23-24
Hours: 10 am-6 pm (closing at 4 pm on Dec. 24)
Lane Events Center
796 W. 13th Ave.
December 23
One Team Scavenger Hunt Eugene
Puzzling Adventures are a cross between a scavenger hunt, an adventure race, and an informative self-guided tour. Each adventure consists of a series of locations that you are guided to where you are required to answer questions or solve puzzles to receive your next instruction. All you need is your own mobile device and an Internet connection.
Overpark Parking Garage (recommended parking to begin adventure)
1000 E. 10th Ave.
December 24
Photos With Santa at Valley River Center
The magic of the holiday season comes alive with a visit to Santa's winter wonderland. Santa will be here in the center court. A visit with Santa is always free and photo packages are available for purchase. Reservations are recommended to reduce wait time and congestion.
10 am-5 pm
Valley River Center
293 Valley River Center
December 25
Yuletide Yoga
Celebrate the Solstice Holidays with an astrology-infused class with Laura Black. Offered at Eugene Yoga's downtown in-person and virtual. Cash donations only for in-person attendance. CC donation options for online participants. 
11 am-12:15 pm
Eugene Yoga Downtown
199 E 5th Ave.