Celebrate summer at one of these great events. Choose among many opportunities for good eats, libations, live music, and local art.
Inaugural Tacos and Tequila Festival
Starting Thursday, PublicHouse is hosting its first annual Tacos & Tequila Fest. The four-day event will pair taco dishes made by the purveyors at PublicHouse with tequila cocktails from the Whiskey Lab. Sip and savor while enjoying live music the whole weekend!
Thursday through Sunday | 11 am | PublicHouse, 418 A St., Springfield | Free admission | publichousehub.com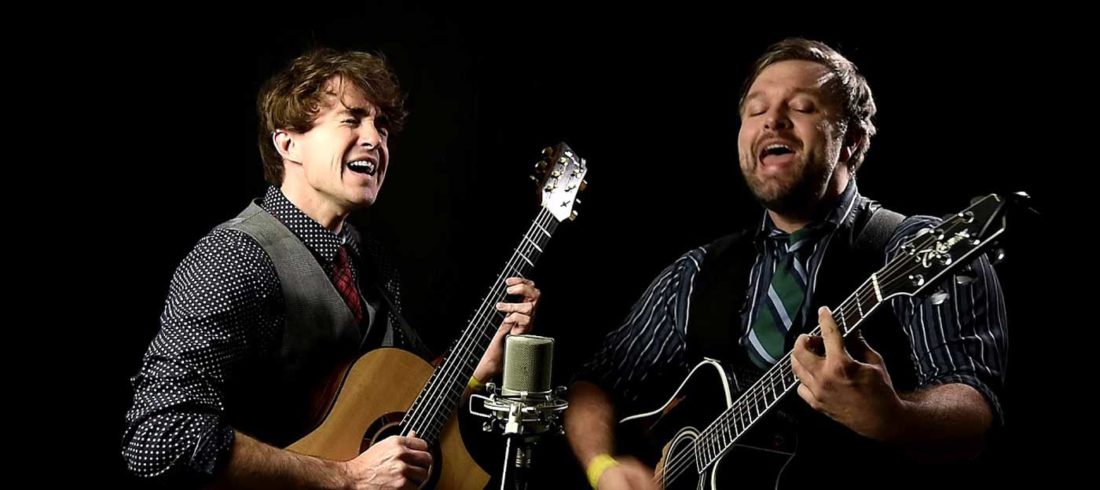 Party in the Plaza: Ryanhood
Ryanhood, who were named best group/due at the 2014 International Acoustic Music Awards, will be performing at this Thursday's Party in the Plaza at the Hult Center. Come enjoy the show, which starts at 5:30 pm.
Thursday | 5:30 pm | Hult Center, 1 Eugene Center | Free admission | hultcenter.org
Studio Without Walls
This Friday, ArtCity Eugene is taking over the Park Blocks for Studio Without Walls, a multidisciplinary art experience. All types of artists—visual artists, actors, dancers, storytellers, poets, performance artists, and everyone in between—will be creating in this outdoor space for all to enjoy.
Friday | 5:30 pm | Park Blocks, Oak St. and 8th Ave.| Free | artcityeugene.com
Food Truck Fest
Eugene Food Truck Fest is taking over PK Park next Saturday and Sunday. Come for your favorites, try something new, or sample from everywhere to satisfy any and all cravings. All proceeds benefit the Eugene Mission.
Saturday and Sunday | 11 am | PK Park, 2800 Martin Luther King Jr. Blvd. | Free admission | eugenefoodtruckfest.com
Movies in the Park: Hidden Figures
Head to University Park to watch Hidden Figures, presented by Eugene Rec as part of EUGfun. Hidden Figures tells the story of the mathematicians who were heavily involved in NASA's first missions.
Saturday | 9 pm | University Park, 2300 University St. | Free admission | eugene-or.gov
Oregon Free Fishing Days
As part of only a couple weekends with the same offerings, hit up your favorite fishing hole for Oregon Free Fishing Days. This Saturday and Sunday, you won't need a license to fish, crab, or clam anywhere in Oregon that's open to it. All catch limits and other restrictions still apply.
Saturday and Sunday | All day | Your favorite Oregon fishing spot | Free | myodfw.com
Our Place in Space
The Museum of Natural and Cultural History is bringing "Our Place in Space" the Junction City Public Library on Wednesday. The free event will let families explore Earth and how it fits with the other planets, stars, and everything else in space through science experiments and other hands-on activities.
Wednesday | 12:30 pm | Junction City Public Library, 726 Greenwood St., Junction City | Free admission | mnch.uoregon.edu
Next week:
Oregon Wine Experience
Celebrate Oregon wines at the Oregon Wine Experience starting next week. There will be different events each day, including the announcement of Best of Show on Thursday, the wine auction on Friday, the chance to bid on auction packages on Saturday, and a collection of tastes and treats on Sunday. Join the festivities all weekend, or just for a day. No matter how you participate, the wine will be flowing.
August 22-25 | See website for event times and locations, Jacksonville | Admission prices vary | theoregonwineexperience.com
Art in the High Desert
Starting August 23, more than 100 hand-selected visual artists from around the US and Canada are convening in Bend for Art in the High Desert. The free festival is set up along the Deschutes River in the Old Mill District, giving attendees the chance to see nationally acclaimed artists and hear their stories.
August 23-25 | Old Mill District, 730 SW Columbia St., Bend | Free admission | artinthehighdesert.com