Celebrate Earth Week at a community garden dedication, take in live (or livestreamed music), and flex your artistic digital presence muscles among other events happening around Lane County this week.
Please attend in-person events responsibly, wear a mask, and follow all proper safety guidelines.
Submit your own event for consideration!
An Evening with Pete Kartsounes
The Shedd is hosting a limited number of people to see Pete Kartsounes, a multi-faceted acoustic musician covering genres including blues, jazz, folk, and bluegrass. Catch him at The Shedd along this tour of his recently released Out Here on My Own album.
Thursday | 7:30 pm | The Shedd Institute, 285 E Broadway | $18 | https://www.theshedd.org/divp/series.aspx?series=5238&event=5349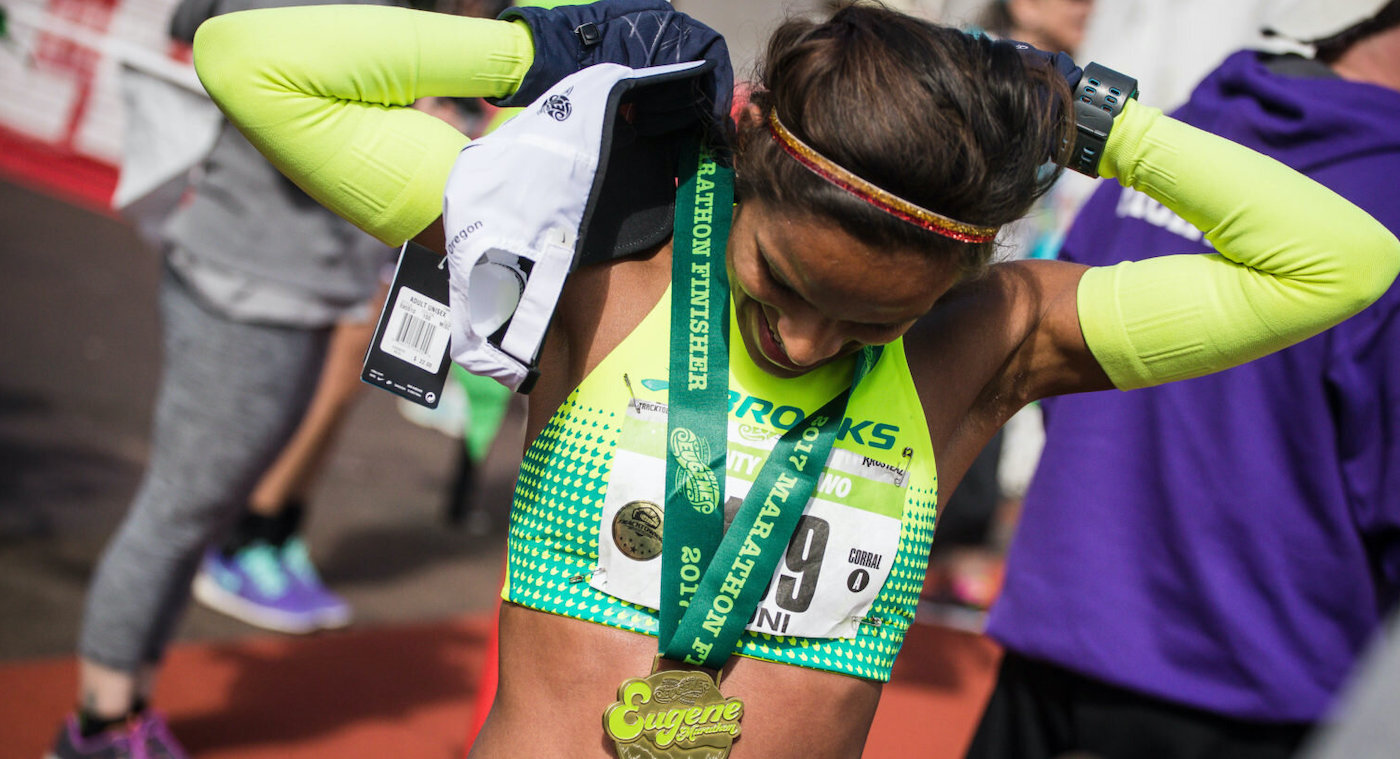 Eugene Marathon
It's Marathon Weekend! Although things will look a little bit different this year with a virtual race. Registrants can complete the 26.2 miles anywhere they want, so keep an eye out for runners this weekend!
Friday-Sunday | Ongoing | https://www.eugenemarathon.com/
Virtual Trivia Night
Ophelia's Place is hosting a virtual trivia night fundraiser to support their programs. Eight-person teams will meet over Zoom to answer questions about everything from pop culture to local community knowledge, with hints available for purchase throughout the night.
Friday | 6:30 pm | Virtual | $320/team of eight | http://opheliasplace.net/events-calendar/trivia-night/
Annie Mims Community Garden Dedication and Health Fair
Help NAACP Eugene-Springfield dedicate the Annie Mims Community Garden on Saturday to kick off Earth Week. Join them for community tabling, free gardening supplies and seeds, and a health fair.
Saturday | 11 am | Annie Mims Community Garden North, 255 Maxwell Rd. | Free | https://naacplanecounty.org/event/earth-week-community-fair-annie-mims-community-garden-dedication/
Evil Dead II: with Live Commentary from Bruce Campbell
Watch Evil Dead II with live commentary from star Bruce Campbell as he battles zombies and other flesh-possessing ghouls and demons. There are many ways to watch, including enhanced tickets with some swag.
Saturday | 6 pm | Virtual | $25-$2,500 | https://hultcenter.org/events/the-evil-dead-ii-with-live-commentary-from-bruce-campbell/
Kassi Valazza
The Hult Center is continuing their 10×10 series (with limited live viewing and livestreaming) with a performance by musician Kassi Valazza and her almost haunting music with Southwestern influences. Take in songs from her Dear Dead Days album on Friday.
Saturday | 8 pm | Hult Center, 1 Eugene Center, and livestream | $10 | https://hultcenter.org/events/kassi-valazza/
Developing your Digital Presence
Lane Arts Council is continuing their series of workshops with "Developing Your Digital Presence," presented by Ceylon Mitchell II, professional flutist, arts entrepreneur and artist, and arts advocate from Washington, DC. The initial workshop is on Tuesday with a follow up discussion on May 11. Pre-register to get involved!
Tuesday | 4:30 pm | Virtual | $25 | http://lanearts.org/developing-your-digital-presence/
ONGOING EVENTS
Weekend Market
Every weekend, take in the new 5th Street Market Expansion or explore your old favorites while perusing pop up shops and artisans. Grab some food, enjoy displays, and learn about the new businesses in the Market Alley.
Saturday and Sunday | 11 am | 5th Street Public Market, 296 E 5th Ave. | Free admission | https://www.5stmarket.com/events/weekend-market-yxada-nx2kx-86p8p-efr88-rdaaz-m2f6r-n9pjd-dztbb
Mark Clarke: Discoveries
On Thursday, Karin Clarke Gallery is opening "Mark Clarke: Discoveries," featuring works by the owner's father that have only recently been discovered, including coastal works, imaginative pieces, and more. On display through May 29.
Opening Thursday | Usual gallery hours | Karin Clarke Gallery, 760 Willamette St. | Free admission | http://www.karinclarkegallery.com/Mark-Clarke.html
Lane County Farmers Market
The Lane County Farmers Market is now open in their new location! Join them on 5th Avenue between High and Oak Streets to shop local and fresh! Check their "In Season" page to see what will be available on your shopping list (or expect to be surprised and inspired).
Saturday | 9 am | 5th Ave. between High and Oak Sts. | Free admission | https://www.lanecountyfarmersmarket.org/saturday
Saturday Market
The Eugene Saturday Market is now open in their usual spot in the Park Blocks. Peruse local artisans and craftspeople, pick up lunch from the international food court, and see live music. It's a Eugene institution!
Saturday | 10 am | 8th Ave. and Oak St. | Free admission | https://www.eugenesaturdaymarket.org/
Downtown Eugene Windowfront Exhibitions
Explore downtown Eugene to see the empty storefronts turned into interactive art installations. On display through April 23! Last chance!
Now through April 23 | Ongoing | Multiple locations | Free admission | https://eugene-or.gov/4637/Windowfront-Exhibitions
Choose Your Own Fitness Adventure: Oregon Edition
The YMCA is encouraging you to be inspired by the stunning nature around us and stick to a six-month fitness challenge along the way! With challenges like swimming the length of the Willamette River (40 miles) and biking the length of the Oregon Timber Trail (670 miles), you'll feel like you've taken on some of our region's favorite landmarks. Register on their website!
Now through September 12 | Eugene Family YMCA, 2055 Patterson St., and around town | $40-$50 | https://www.eugeneymca.org/programs/health-wellness/2021-fitness-adventure
"Blink"
The House of Strange Rituals will be revealing "Blink," a collaborative piece with AHFEMME, on display in the window next to the McDonald Theatre. Last chance!
Now through April 23 | Ongoing | 1038 Willamette St. | https://www.instagram.com/house_of_strange_rituals/?hl=en
Whiteaker Community Market Windowfront Exhibition and Virtual Market
The Whiteaker Community Market is displaying their vendors and hosting a virtual market, open through mid-April! Peep their windowfront exhibition and shop local! Now at a new location! Last chance!
Now through April 23 | Ongoing | 873 Willamette St. | Free admission | https://www.whiteakercommunitymarket.com/
14th annual NewArt Northwest Kids exhibition
The Jordan Schnitzer Museum of Art is hosting their annual NewArt Northwest Kids exhibition, displaying the works of K-12 students in the museum's Education Corridor Galleries. Following the theme of "Art, Hope, and Resilience," students were encouraged to share their own stories through words and images.
Now through June 14 | Open during normal museum hours | Jordan Schnitzer Museum of Art, 1430 Johnson Ln. | See website for admission prices | https://jsma.uoregon.edu/NANK
Gigi Lassan
Florence-based artist Gigi Lassan's acrylic abstract paintings and "Avec Le Temps" jewelry collection are currently on display at the Florence Area Chamber of Commerce visitor center, now through June 1, on loan from The Studios at Jayne Smoley Design. Her paintings are often inspired by impressionists like Sam Francis, Jackson Pollock, Kupka, and Zao Wou-Ki, among others.
Now through June 1 | Ongoing | Florence Area Chamber of Commerce Visitor Center, 290 Hwy-101, Florence | Free | https://www.facebook.com/gislenegigilassan
She Says
Catch Oregon Mozart Players' virtual performance of "She Says," featuring "Starburst" by Montgomery, "Violin Concerto in C Major" by Hadyn, and "String Quartet No. 1 in G Minor, Op. 14" by Mayer. Now you can watch the performance any time you like through their website until May 10.
Ongoing until May 10 | Virtual | Suggest donation: $25 | oregonmozartplayers.org