While the heat is already making us sweat, this weekend marks the official calendar start to summer. Celebrate the solstice by attending these events, many of which are outside. Just don't forget your sunscreen!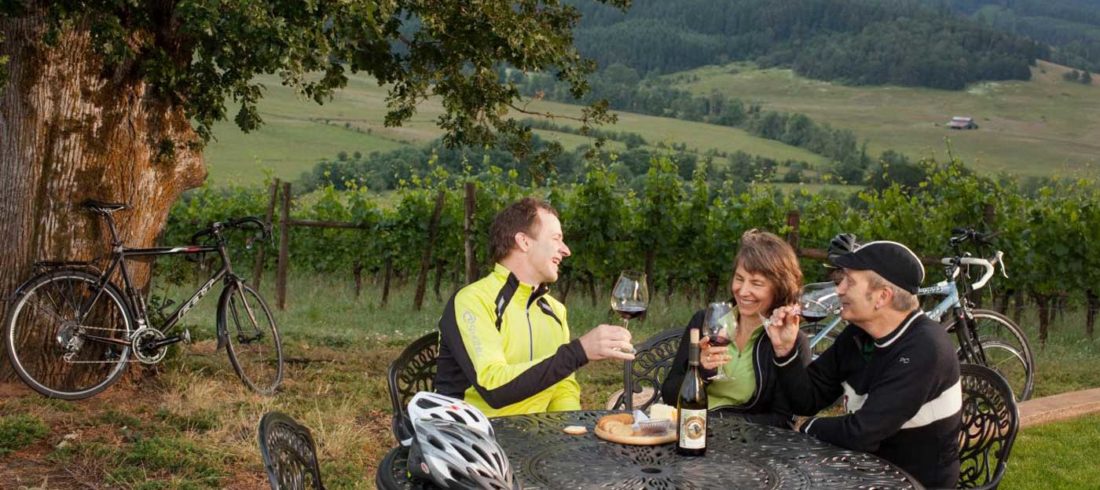 Summer Solstice Concert at Sweet Cheeks
Sweet Cheeks Winery is celebrating the start of summer with their annual Summer Solstice Concert. With live music from the Talbott Brothers, High Step Society, and Norma Fraser, and food available for purchase from Oregon Wood Fired Pizza and DW Smokehouse, you'll ring in the hot season the right way!
Thursday | 6:30 pm | Sweet Cheeks Winery, 27007 Briggs Hill Rd. | $50 | sweetcheekswinery.com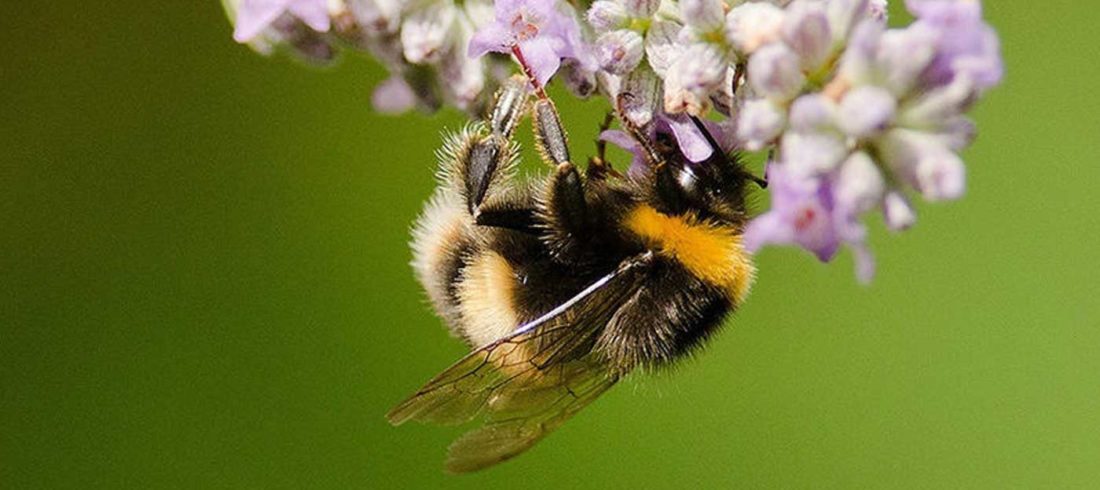 Bee Jazzy – Beyond Toxics 5th Annual Benefit at Silvan Ridge
Beyond Toxics hosts their annual Bee Jazzy benefit at Silvan Ridge on Thursday while also celebrating National Pollinator Week. Join them for live jazz music by Halie Loren and the Dana Mcwayne Quartet while sipping delicious wine and bidding in their silent auction. There is also food from Navarro's Latin Creole Kitchen and Sammitch Food Truck.
Thursday | 5:30 pm | Silvan Ridge Winery, 27012 Briggs Hill Rd. | $25-$30 | beyondtoxics.org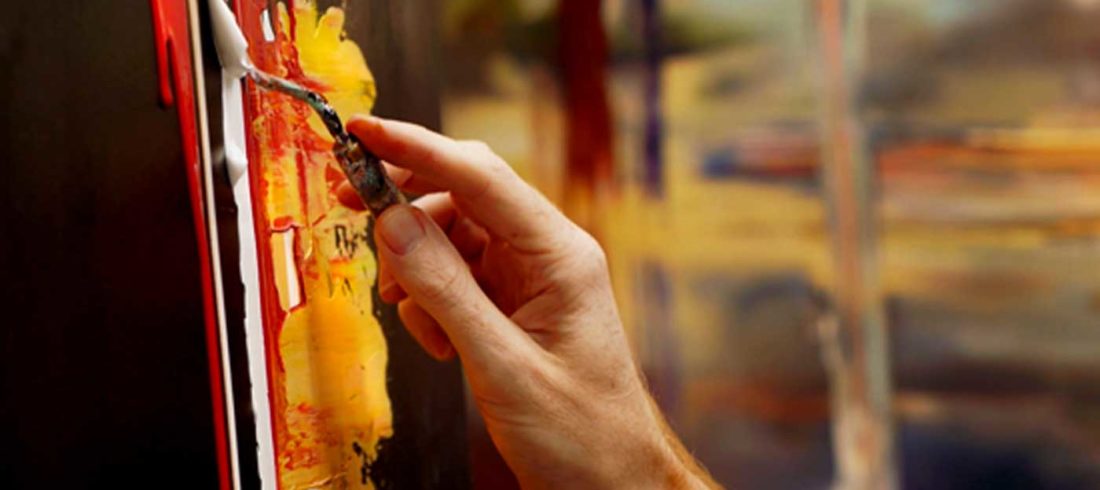 Paint Party: "Camping under the Stars"
Tradewinds Café and Catering is hosting a Paint Party with Thirst 2 Create. Join them to paint an ethereal "Camping Under the Stars" scene. All supplies will be provided.
Thursday | 6 pm | Tradewinds Café and Catering, 3443 Hilyard St. | $35 | thirst2create.com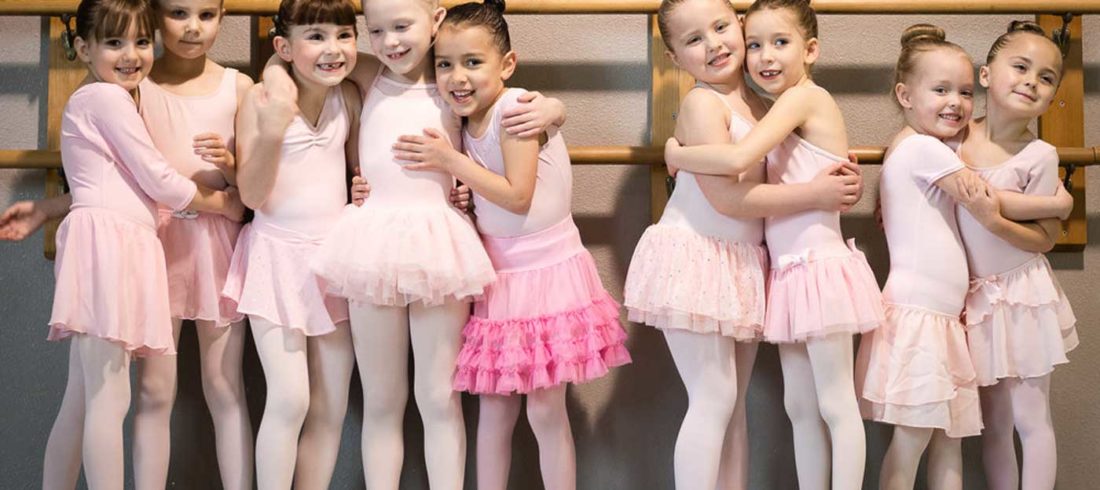 From Page to Stage
All That! Dance Company will be showcasing their talents at their annual end-of-year recital. "From Page to Stage" will feature literary works that the performers have brought to life with their dance. Join them for all ages and all types of dance.
Friday and Saturday | 7 pm | Powers Auditorium, Willamette High School, 1801 Echo Hollow Rd. | $15 | allthatdancecompany.com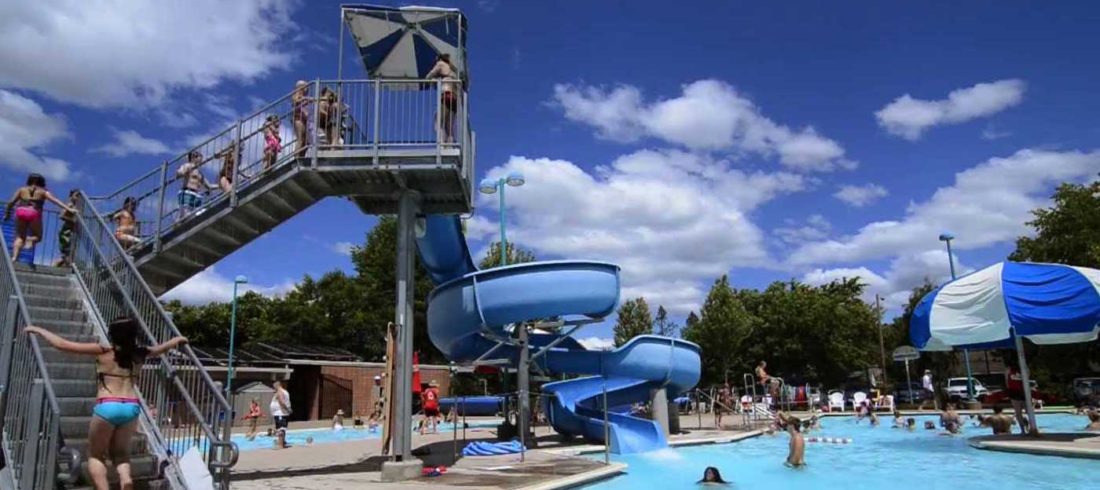 Amazon Summer Kick Off Party
Amazon Pool is celebrating the season with their Summer Kick off Party on Friday. Join them on the second day of summer for this free event, cooling off in their pool and checking out all they have to offer.
Friday | 2 pm | Amazon Pool, 2600 Hilyard St. | Free | lanekids.org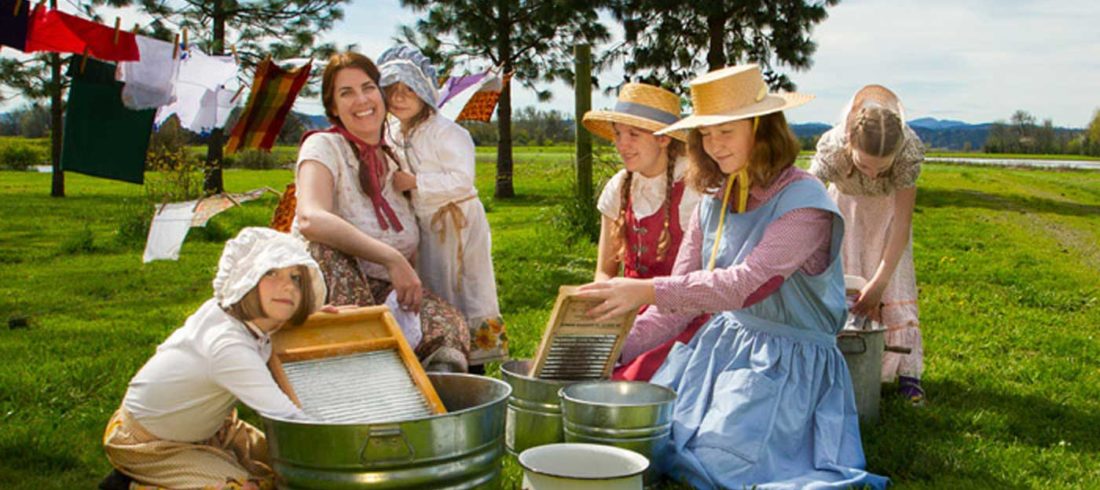 Fourth Annual Living History Festival
Learn a new craft at the Living History Festival at the Singing Creek Educational Center at the Camas County Bakery and Schoolhouse in Junction City. Learn how to make beads, work the loom, or make a corn husk doll. While you're there, you can also explore our local history. It's a great family-friendly and educational event!
Saturday | 11 am | Singing Creek Educational Center, Pioneer Schoolhouse, 91949 Purkenson Rd., Junction City | $5 | singingcreekcenter.org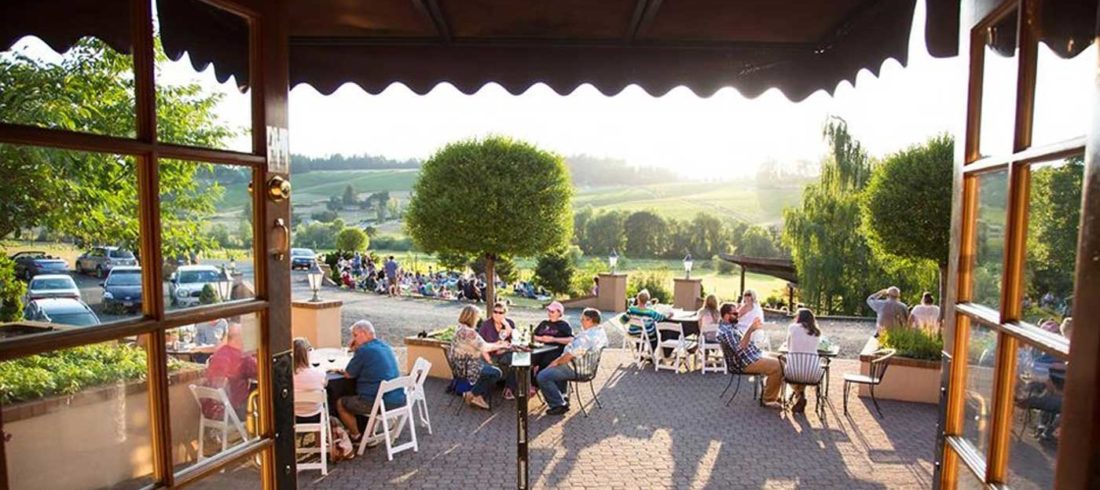 Music on the Vine at Silvan Ridge
Silvan Ridge is hosting Music on the Vine, a concert benefitting Bags of Love. Join them for an evening of music from Deb Cleveland and the Vipers, wine tasting, food trucks including Bacon Nation and Lani Moku Grill, shaved iced from SweetBay, and a souvenir wine glass. Buy your tickets on the Bags of Love website, or buy them at the door for $5 more.
Saturday | 6 pm | Silvan Ridge Winery, 27012 Briggs Hill Rd. | $30-$35 | bagsofloveinc.org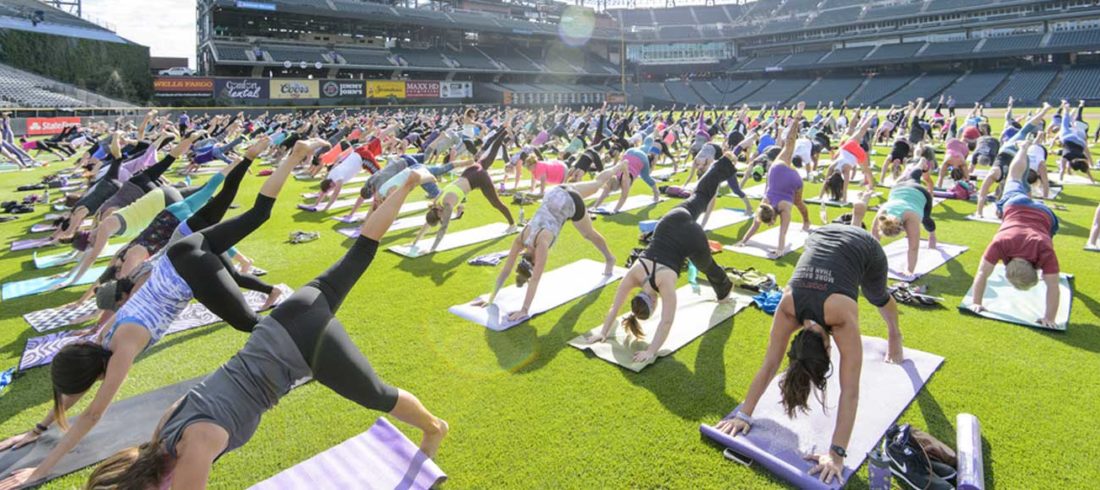 Yoga at the Eugene Emeralds Game
Get your yoga on before the Ems game on June 24. Take to the field between batting practice and the start of the game with Stop, Drop and Yoga's "Yoga Without Walls" for an hour of instructed poses. Limited space available! Get your tickets ASAP!
Sunday | 3:30 pm | PK Park, 2760 Martin Luther King, Jr. Blvd. | $15 | stopdropandyogallc.com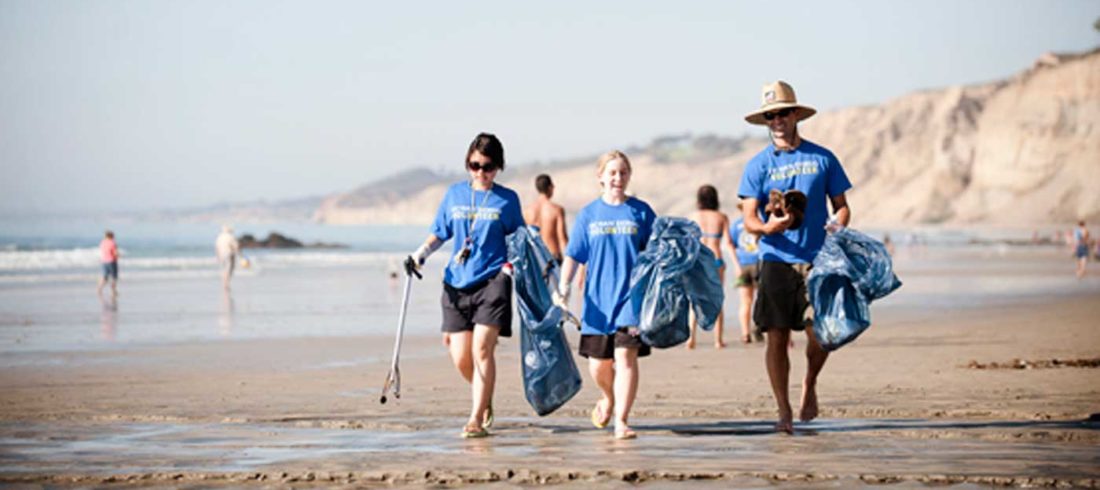 National Beach Cleanup Tour 2018 at Heceta Beach
Do your part for the Ocean Blue Project's National Beach Cleanup Tour at Heceta Beach. This project seeks to clean up the plastic that ends up in the ocean and raise awareness about the harm we can prevent. They will be filming and interviewing volunteers, and studying where the debris comes from.
Sunday | 3:30 pm | Heceta Beach, off of Hwy. 101, Florence | Free | oceanblueproject.org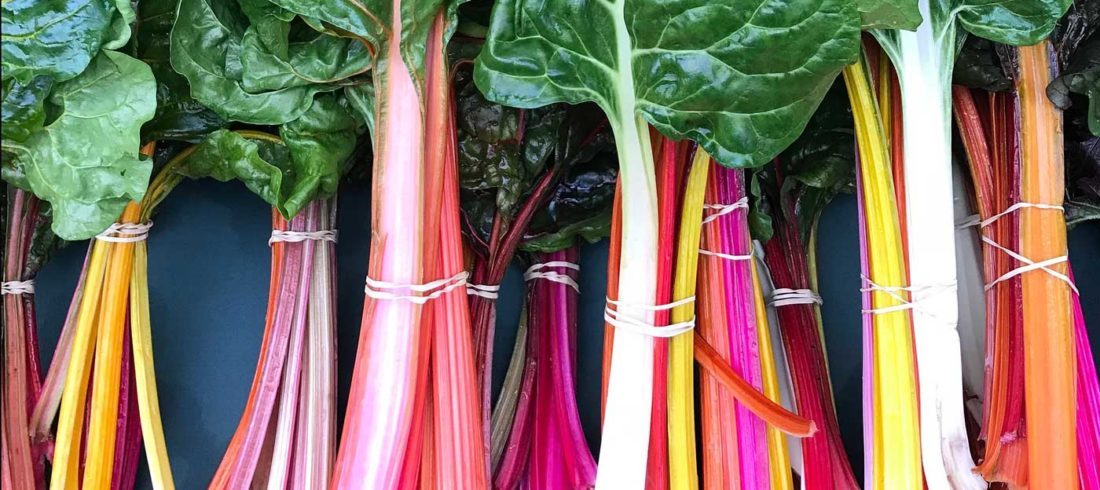 Lane County Farmers Market Family Day
Get your kids excited about vegetables at the Lane County Farmers Market Family Day on Tuesday, June 26. Have fun tossing bean bags with the Veggie Mob, learn about seeds with Seed-a-Palooza, or learn about Gyotaku with WhitPrint, among many other activities. Kids activities start at 11 am!
Tuesday | 10 am | Lane County Farmers Market, Park Blocks | Free admission| lanecountyfarmersmarket.org