Celebrate cider, fermentation, food without pesticides, local art, and much more this weekend. The many events will keep you busy both the next couple days and all month.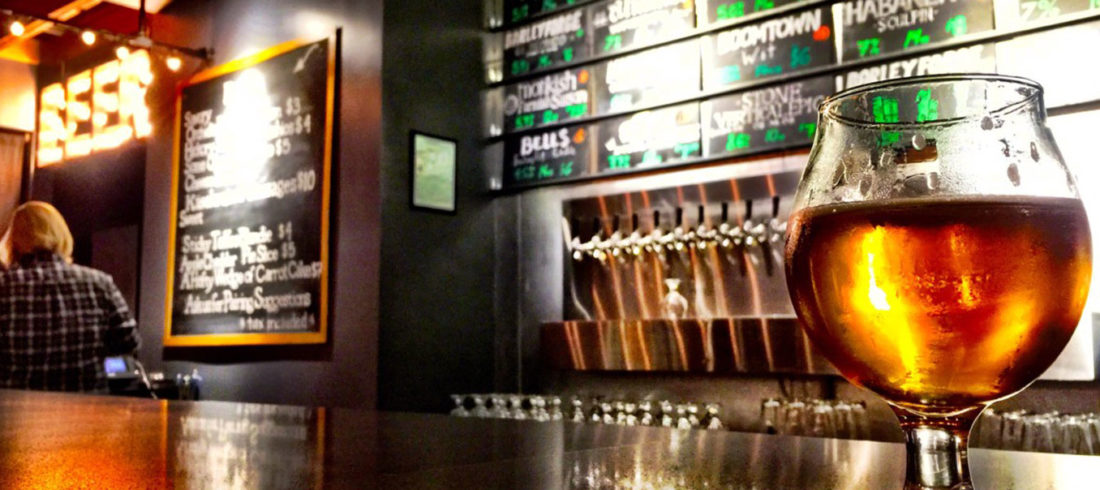 WildCraft Cider Works Harvest Party
Celebrate the harvest season at Wildcraft Cider Works with live music both Friday and Saturday evening, apple pressing, apple carnival games, cider Olympics, and delicious food from local restaurants and food carts. The event will also commorate the participants in WildCraft's annual Community Cider Drive.
Friday, 5 pm; Saturday, 1 pm | WildCraft Cider Works, 232 Lincoln St. | $12-$25 | wildcraftciderworks.com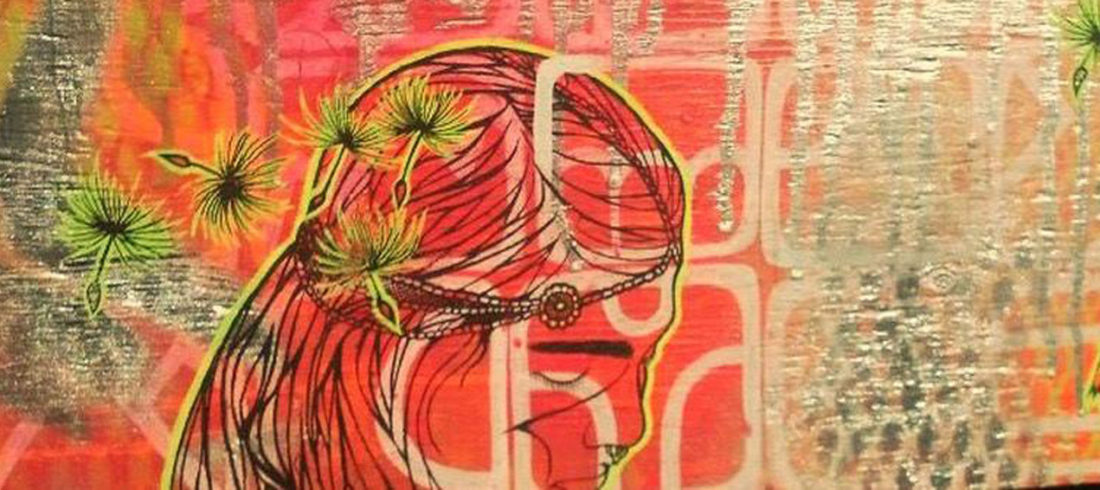 First Friday ArtWalk
Tour local art with "raining" Slug Queen, Queen Sluggita Incognita at the helm. The guided walk will start at The Lincoln Gallery with their "Look Me in the Eye" exhibition, with stops at Raven Frame Works, The New Zone Gallery, MAVEN, and InEugene Real Estate.
Friday | 5:30 pm | Starting at The Lincoln Gallery, 309 W 4thAve. | Free | lanearts.org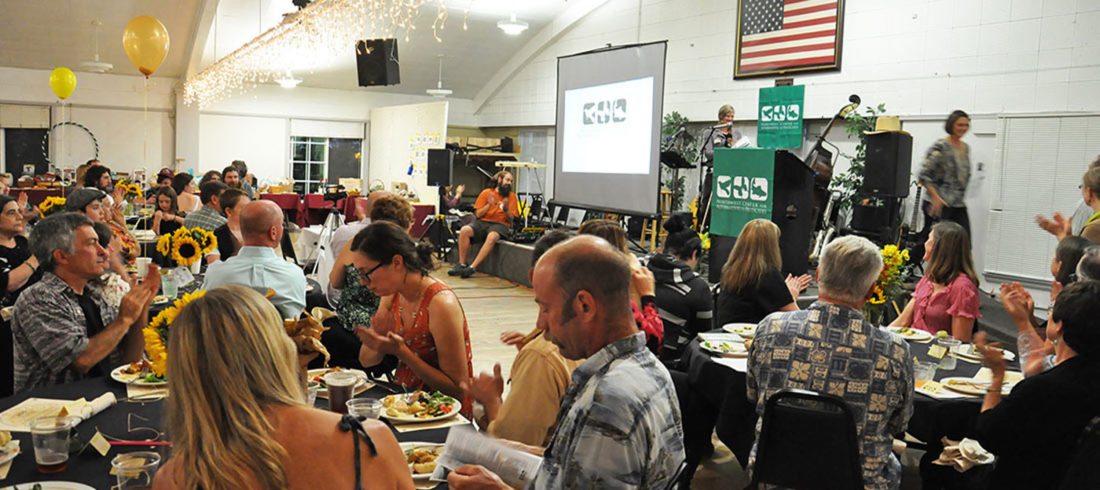 NCAP Healthy Harvest Celebration
Enjoy a delicious evening supporting community and environmental health with the Northwest Center for Alternatives to Pesticides (NCAP). NCAP's annual Healthy Harvest Celebration features a dinner prepared with organic produce, locally sourced beer and wine, a silent auction fundraiser, raffle games, award celebration, and the premiere of several short films from Guy Hand, a Northwest filmmaker.
Friday | 6 pm | Vet's Club Ballroom, 1626 Willamette St. | $30 | pesticide.org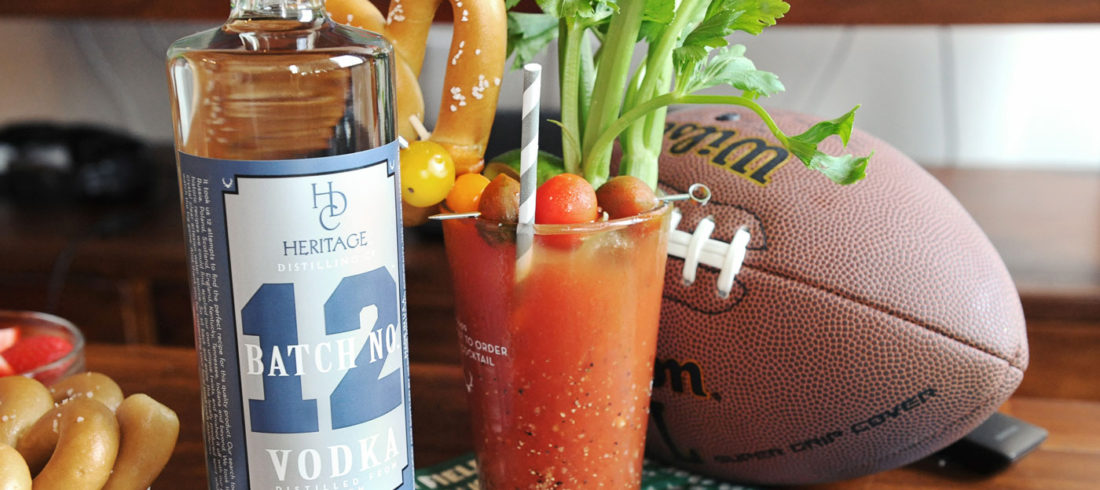 RV Tailgate Giveaway at Heritage
You could win the ultimate tailgate experience, thanks to Hertitage Distilling, Alternative 103.7, and STAR 102.3. The package includes a couple tickets to the October 13th Ducks game against Washington, a ride from Heritage to Autzen with up to nine of your friends in the Hertiage RV, and the works of the ultimate tailgating experience: music, cornhole, and food from Hole in the Wall Catering. The winner will be announced at 8 pm on Friday.
Friday | 6 pm | Heritage Distilling, 110 Madison St. | Free entry | facebook.com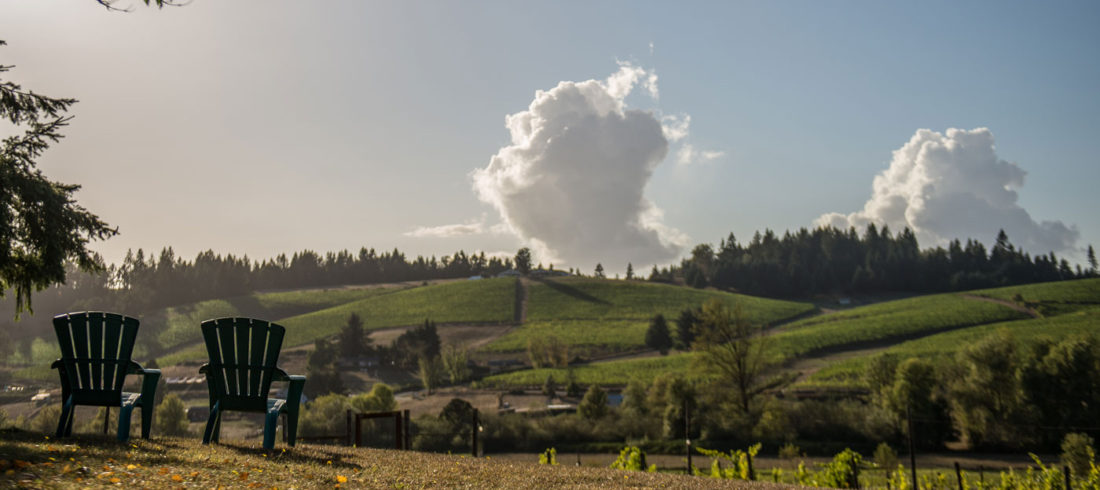 Last Concert of the Year Silvan Ridge
For their last concert of the 2018 season, Silvan Ridge will be hosting musical guests Rempl, Kanter, and Carter Jazz. They will all play on the winery's outdoor stage where you can watch while enjoying wood-fired pizza, sliders, and delicious wine.
Friday | 6 pm | Silvan Ridge, 27012 Briggs Rd. | Free admission | silvanridge.com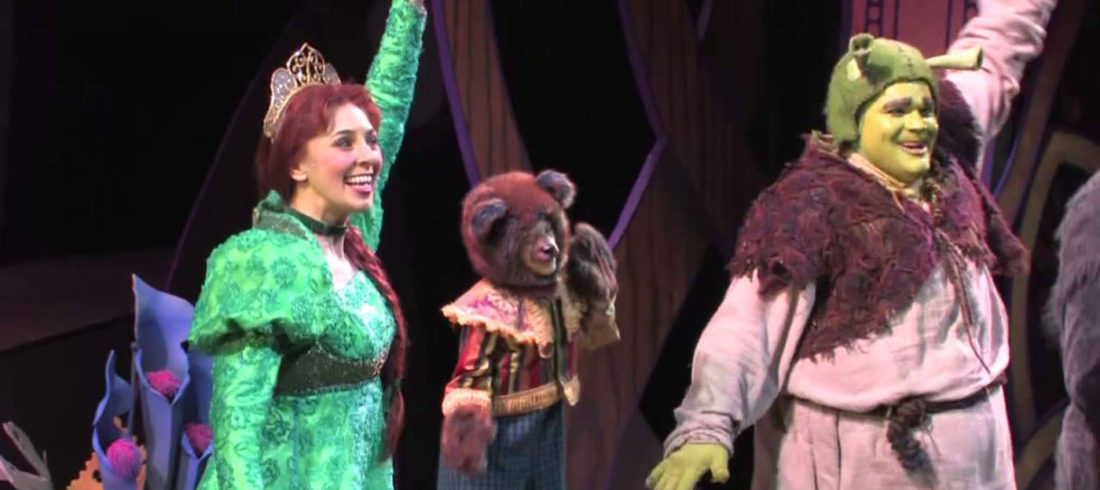 Shrek the Musical at Cottage Theatre
Opening this weekend, see everyone's favorite ogre at Shrek the Musicalat Cottage Theatre. With a script and lyrics by David Lindsey-Abaire and music by Jeanine Tesori, Cottage Theatre's cast will tell the tale that we all love through the end of October.
Friday through October 28 | See website for times | Cottage Theatre, 700 Village Dr., Cottage Grove | $15-$25 | cottagetheatre.org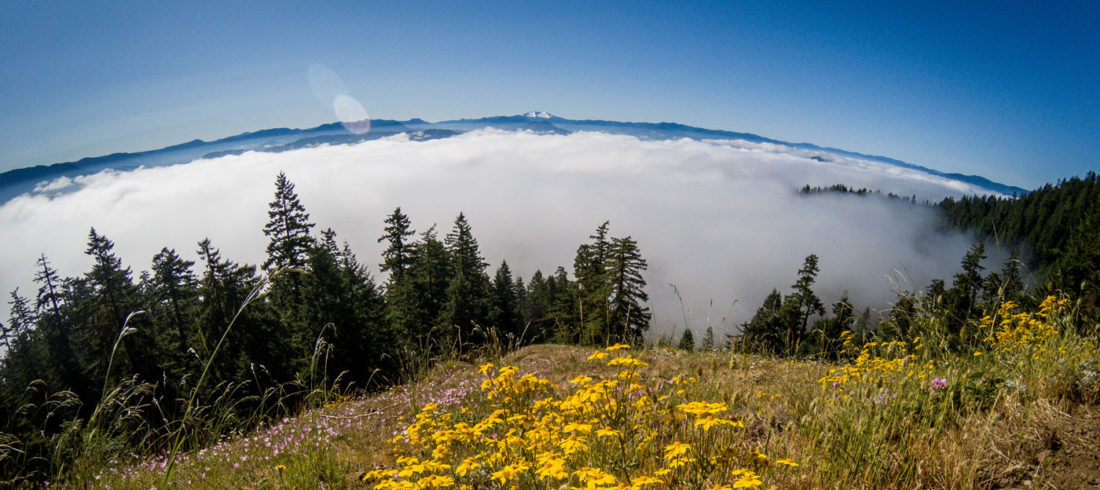 Eugene Environmental Film Festival
The Eugene Environmental Film Festival, which seeks to raise environmental awareness in a holistic way, will show films, while hosting discussions, speakers, workshops, and live performances and music across multiple venues in downtown Eugene. Express your love for and learn how you can help Mother Nature this weekend.
Friday-Sunday | See website for full schedule | Multiple venues | Free admission | eugevoff.org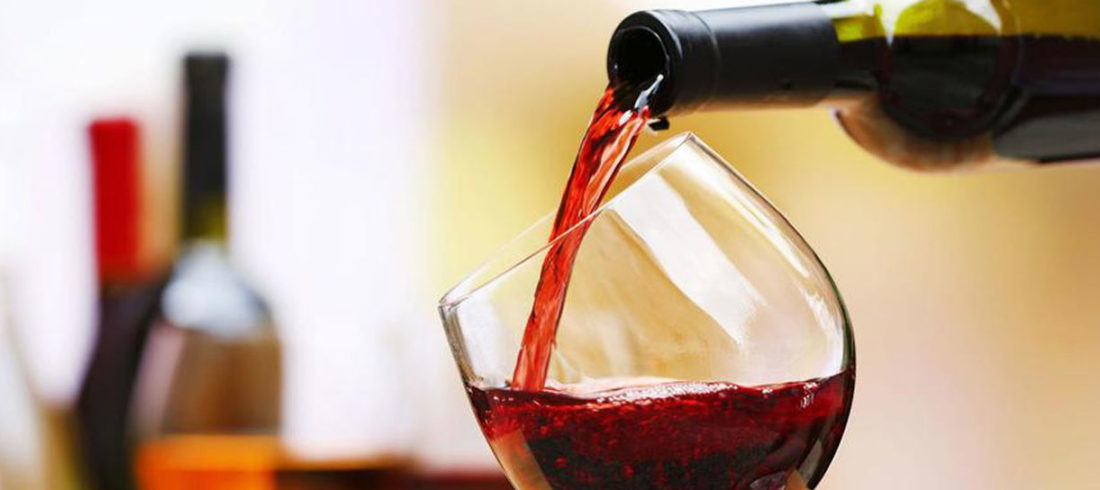 Wine and Chowder Trail in Florence
The classic pairing, wine and seafood, will be at the forefront of this weekend's Wine and Chowder Trail in Florence. The weekend kicks off on Friday with the Great Glass Float Trail with the chance to win your own collectible float, with the Wine Trail on Saturday and the Chowder Trail on Sunday. There will be wine pairing dinners and clam clinics across many wineries and restaurants throughout Florence.
Friday-Sunday | All day | Multiple venues | Prices vary | florencechamber.com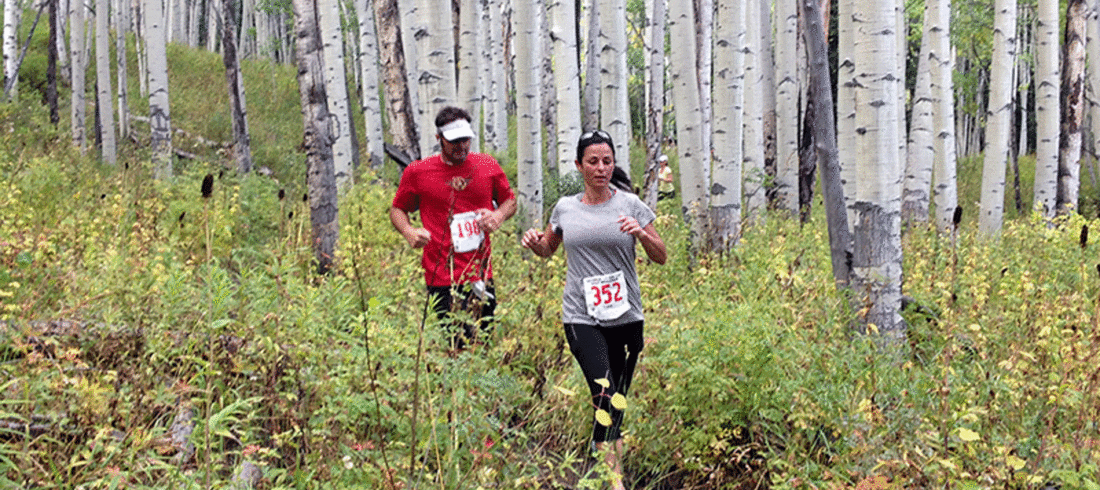 WHEE Run in Oakridge
Run along the Middle Fork Trail in either the 11-, 22-, or 33-mile race on Saturday. The WHEE (Willamette Headwaters Endurance Events) Runs, pig themed, offer prizes for the male and female champions in each race, and each participant gets a pig-shaped medal. All races start and end at the Sacandaga Campground. Register on their website; registration closes Thursday night!
Saturday | 33 mile, 9 am; 22 mile, 10 am; 11 mile, 10:30 am | Sacandaga Campground, US FS Rd. 21, Oakridge | $35-$75 | wheerun.com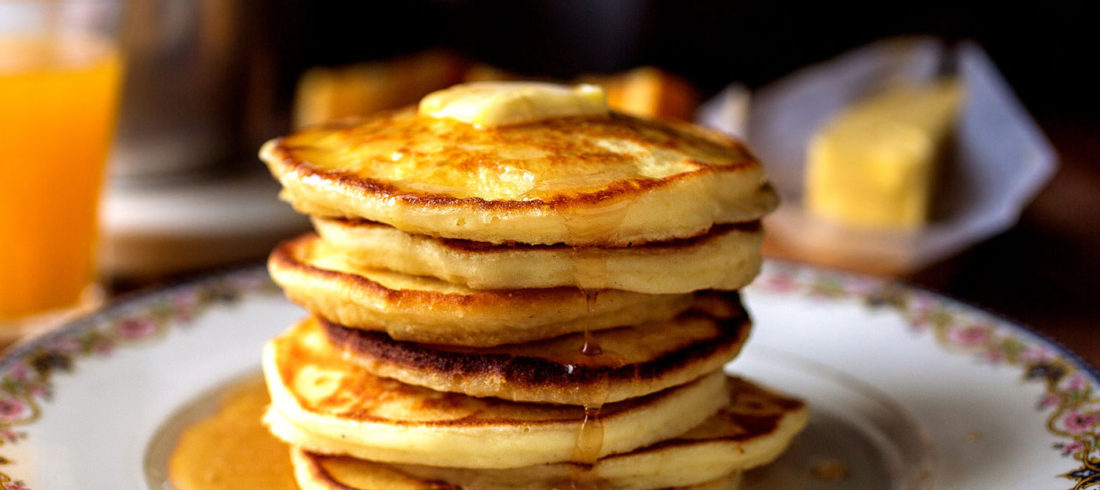 Pancakes for a Cause at STFU&NOM
Head to local food cart, STFU&NOM for a pancake breakfast benefitting Eugene Area Gleaners. The Eugene Area Gleaners works to connect families with food resources. Help them help others with pancakes!
Saturday | 9 am | STFU&NOM, 55 W 13thAve. | $6-$10 | facebook.com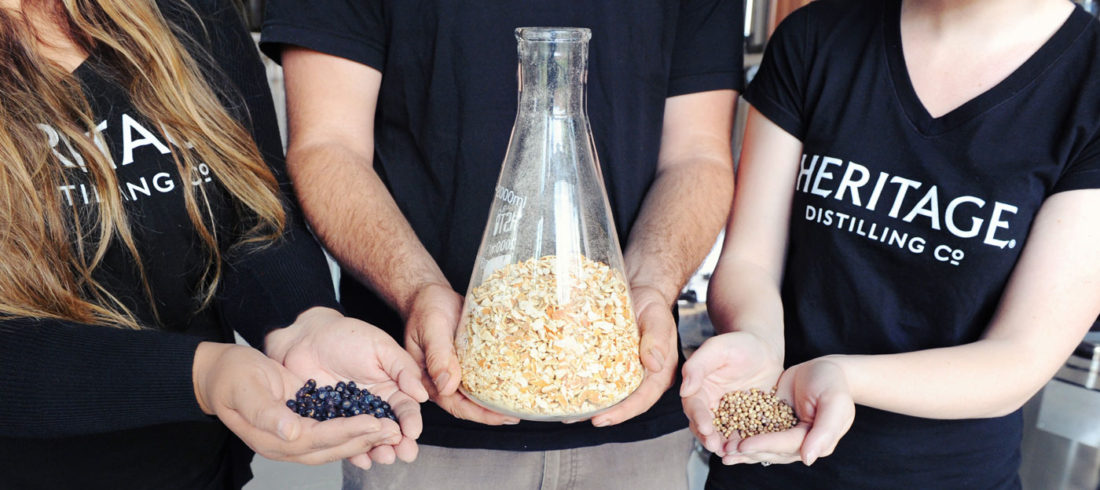 "My Batch" Educational Experience with Heritage Distillery Co.
Join Heritage for their "My Batch" session on Saturday to learn all about their bourbon and rye whiskey distilling process. See the stills in action and help bottle the spirits as they finish. The $149 cost includes the educational portion, as well as two bottles, a tour with the head distiller, food pairings, and a two-liter barrel for agin spirits at home. Participants need to register prior to attendance.
Saturday | 12:45 pm | Heritage Distilling, 110 Madison St. | $149 | heritagedistilling.com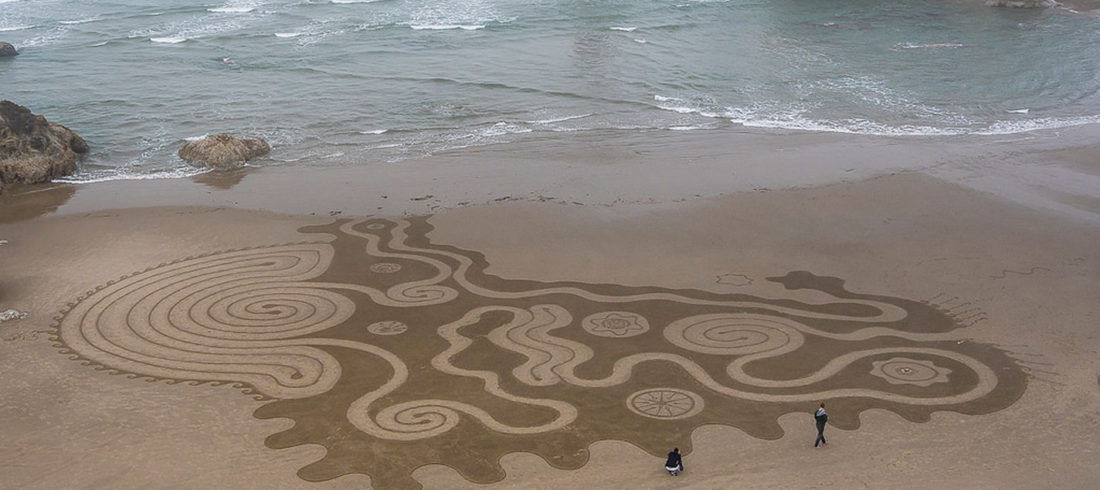 Circles in the Sand and Sunset at Heceta Beach
Get lost in the beautiful sand art installation by labyrinth artist Denny Dyke at Heceta Beach on Saturday. The "draw-out" will start at 3 pm when the artist will show attendees how to start the incricate, mediative design. The walk will begin at 5 pm. Stay to watch the sunset!
Saturday | 3 pm | Heceta Beach, Hwy. 101, Florence | Free | florencechamber.com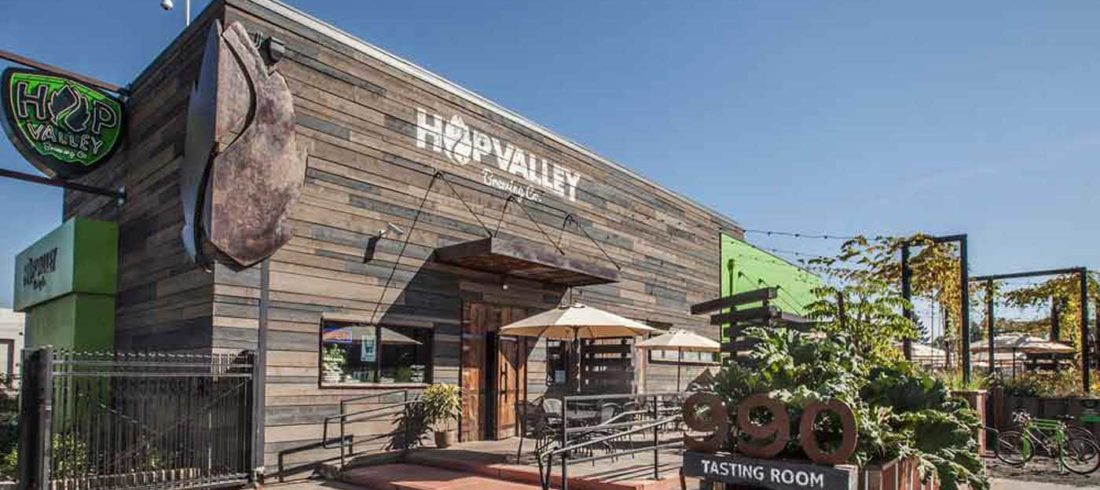 Hop-to-Hop for American Cancer Society
Run between the two Hop Valleys to benefit the American Cancer Society in Hop-to-Hop 10K on Saturday. While there is no fundraising commitment, participants are encouraged to do so and the ACS has great resources available to help you. There will be a shuttle to get runners back to the Springfield location starting line after the race.
Saturday | 10 am | Starting line at Hop Valley Brewing Company, 980 Kruse Way, Springfield | $35 | acsevents.org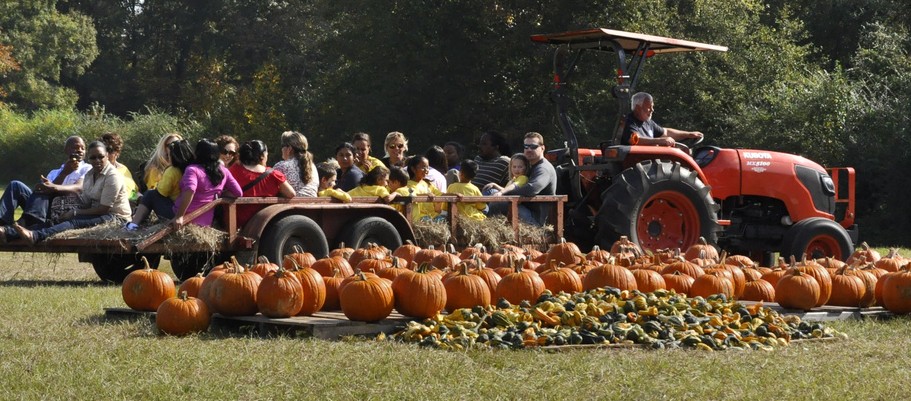 Colonial Harvest Days at Northern Lights Christmas Tree Farm
Harvest season is in full swing and Northern Lights Christmas Tree Farm is giving everyone the opportunity to celebrate at their Colonial Harvest Days, now through Halloween. Join them for a corn maze, an educational trip back in time on the "Hayflower," a pumpkin patch (with rides), Harry Potter merchandise (and a Harry Potter-themed haunted maze on Fridays and Saturdays), and much more!
Now through October 31st(closed Mondays) | 10 am | Northern Lights Christmas Tree Farm, 36777 Wheeler Rd., Pleasant Hill | Free-$9.50 | northernlightschristmastreefarm.com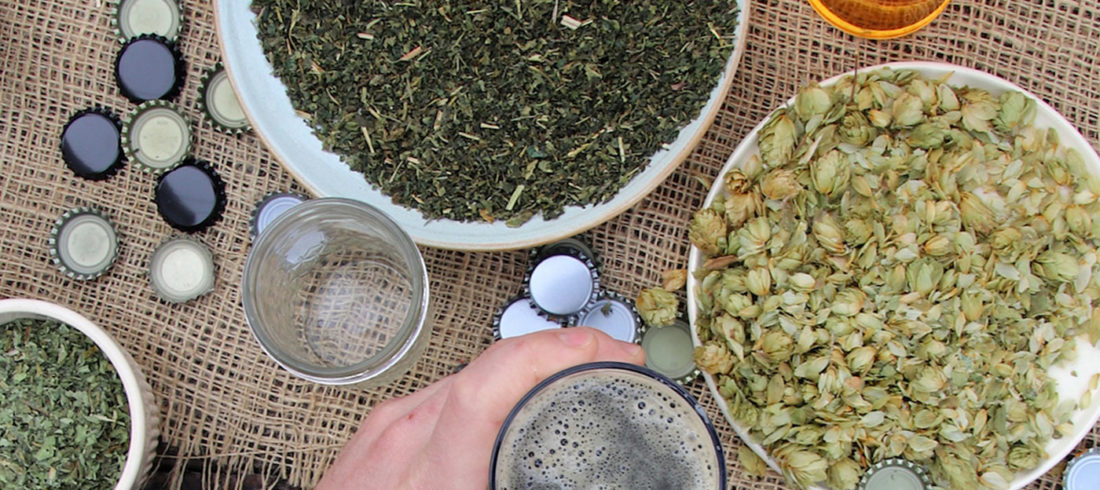 Fun with Fermentation
Head to Lane Community College's downtown campus for a day of all things fermentation at the 10thAnnual Fun with Fermentation event. Hosted by Willamette Valley Grown & Crafted, the day will have workshops, such as a talk on kombucha from J-Tea owner Josh Chamberlain, and a panel with Lisa from Weston A Price, Julie Tilt from Hummingbird Wholesale, and Aaron Brussat from Beerstone. Learn the benefits of bacteria, sample fermented foods and drinks, and enter to win some prizes! Buy tickets and register on their website.
Sunday | 12 pm | LCC Downtown, 101 W 10thAve. | $5-$10 | willamettegrownandcrafted.org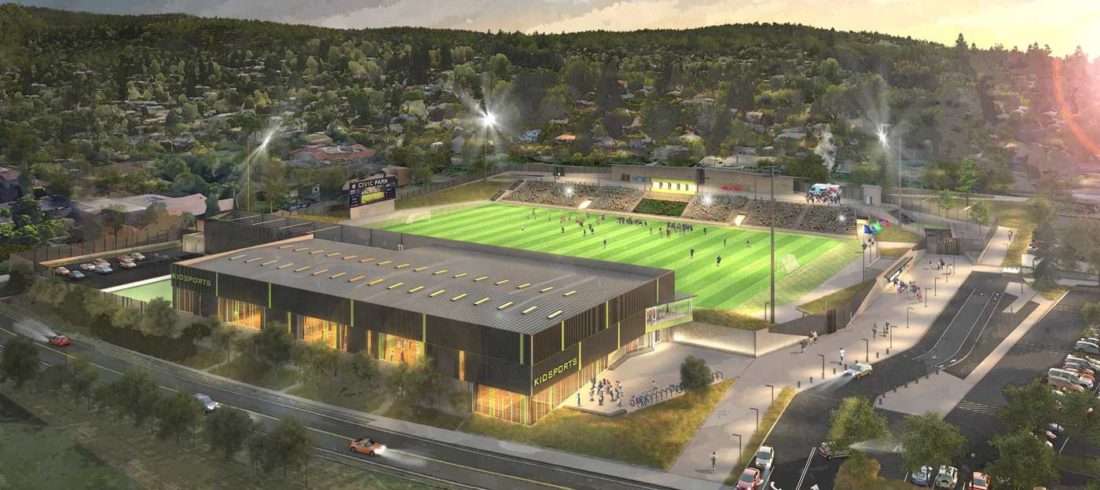 Civic Park Groundbreaking Celebration
The Eugene Civic Alliance is breaking ground on Civic Park on Sunday to kick off the construction of the new Civic Park. After a few words from the ECA team, everyone will get the chance to dig, so don't forget your shovel!
Sunday | 2 pm | Civic Park, 2077 Willamette St. | Free | eugenecivicalliance.org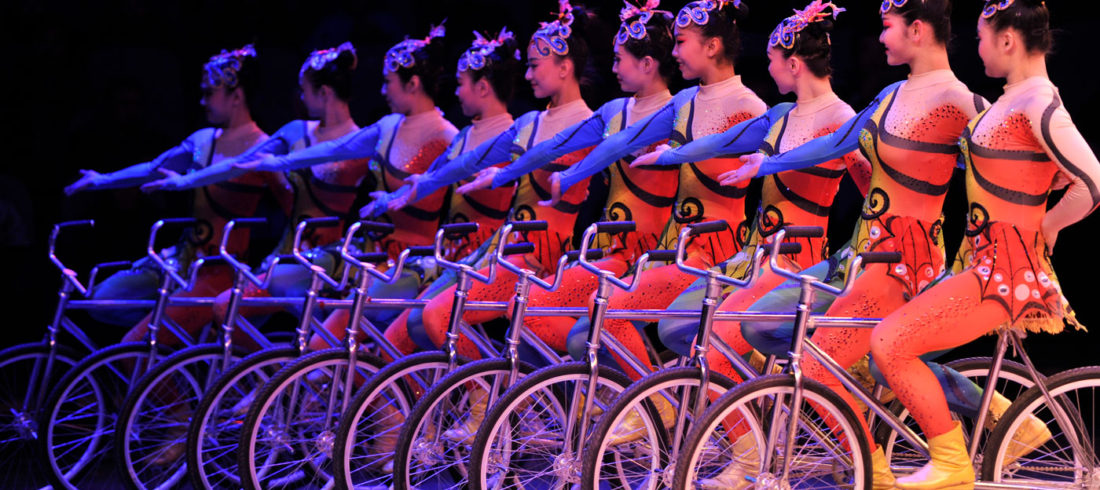 The New Chinese Acrobats
The New Chinese Acrobats combine traditional eastern acrobatics with a new twist from the Cirque Eloize company. Their performers come from all parts of China, showcasing their talents in a performance that has been seen all across the world.
Tuesday | 7:30 pm | Hult Center, 1 Eugene Center | $25-$51 | hultcenter.org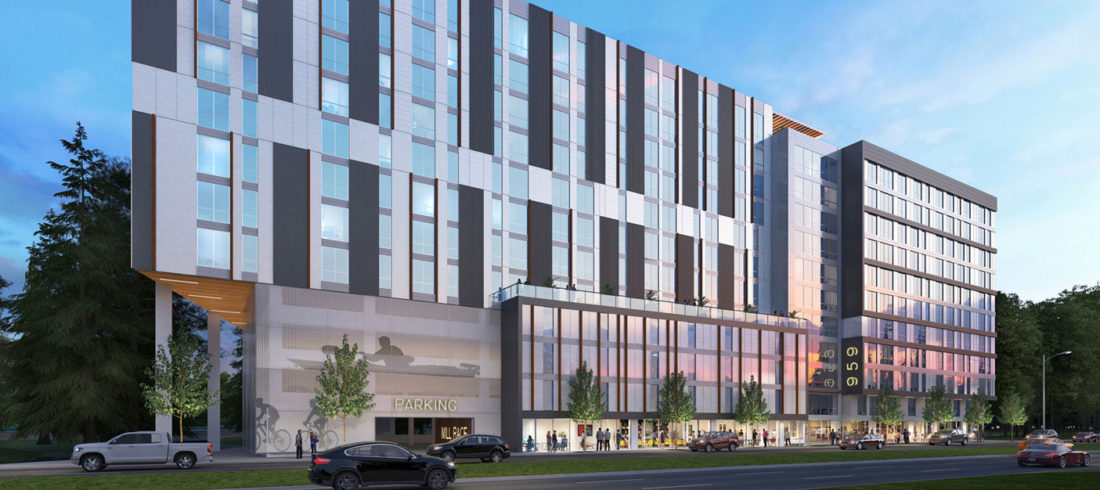 959 Franklin Grand Opening
959 Franklin, a new apartment complex offering an ideal spot for UO students, is hosting their Grand Opening on October 10 with food from Webfoot and prize giveaways every hour. The apartments are fully furnished and offer roommate matching along with other amenities.
Wednesday | 12 pm | 959 Franklin, 959 Franklin St. | Free | facebook.com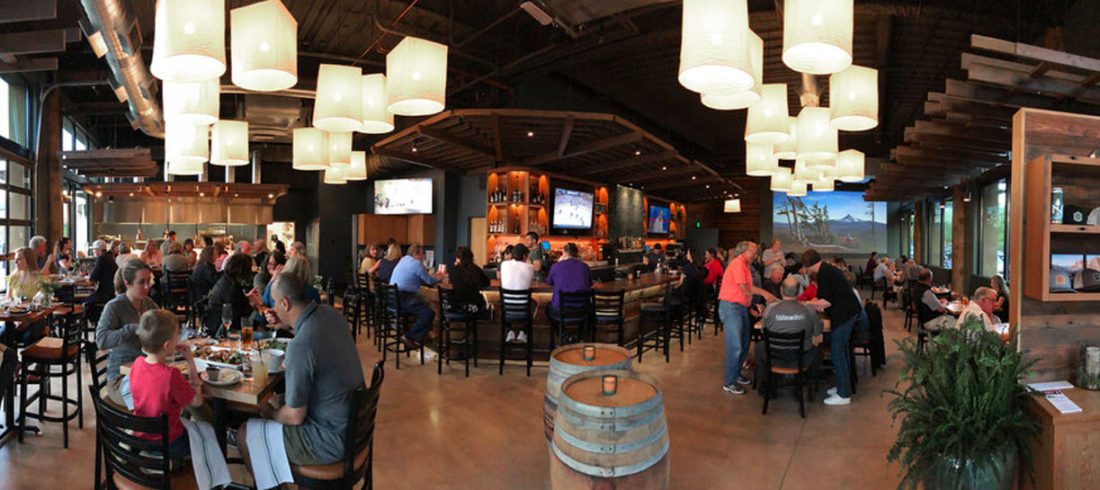 Staff Restaurant Pick: North Fork Public House
A PNW-inspired restaurant in both décor and ingredients, North Fork Public House ensures everything is locally-sourced and of the highest quality. Their menu includes classic items like mac and cheese (with Tillamook cheddar) and fish and chips, but also local twists like their signature North Fork Burger with garlic aioli and served on a artisanal bun, or their Fried Chicken #28 that comes with a sweet balsalmic reduction. Their comfort food is perfect for the season as the weather cools.
North Fork Public House | 2805 Shadowview Dr. | Sun-Wed, 11 am-10 pm; Thurs-Sat, 11 am-12 am | northforkeugene.com