The holidays are in full-swing this weekend as organizations kick off the season. Get in some holiday shopping and cheer and start celebrating the most wonderful time of the year.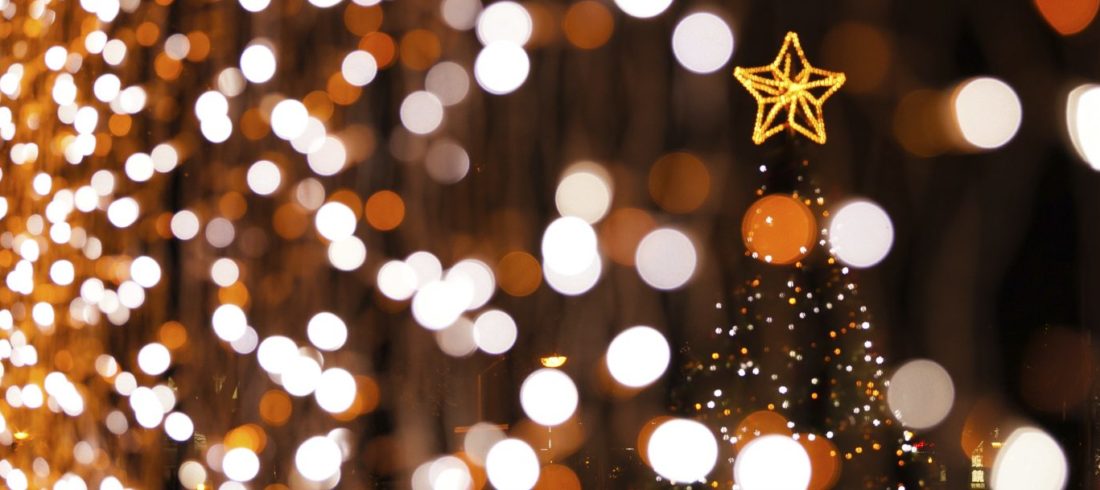 Light Up Downtown
Nov. 17 | Kick off the holidays properly in the West Park Blocks of Downtown Eugene. Starting at 5:15, there will be entertainment, hot cider, popcorn, and a holiday light ceremony. There will also be a collection for new socks for those who need them, benefitting the Egan Warming Center. Come one, come all, as Downtown Eugene lights up the night with holiday spirit.
Downtown Eugene, W 8th Ave. and Oak St., 541/682-6347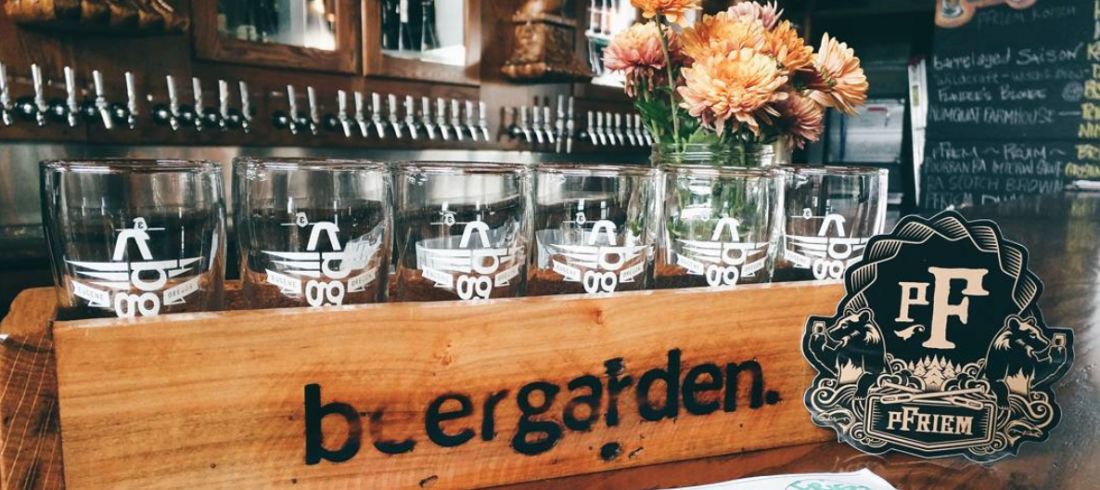 Beergarden Live on the Patio
Nov. 18 | Songs that bring you back to your childhood in the 1960's and songs that bring you back to the psychedelics in the 1960's. This is Plastic Shadow's first time playing beergarden's garden stage. With at least 6 food carts on site and 31 taps of beer, wine, cider, kombucha, and soda, they have options for every age and palate.
Beergarden, 777 W 6th Ave., beergardenme.com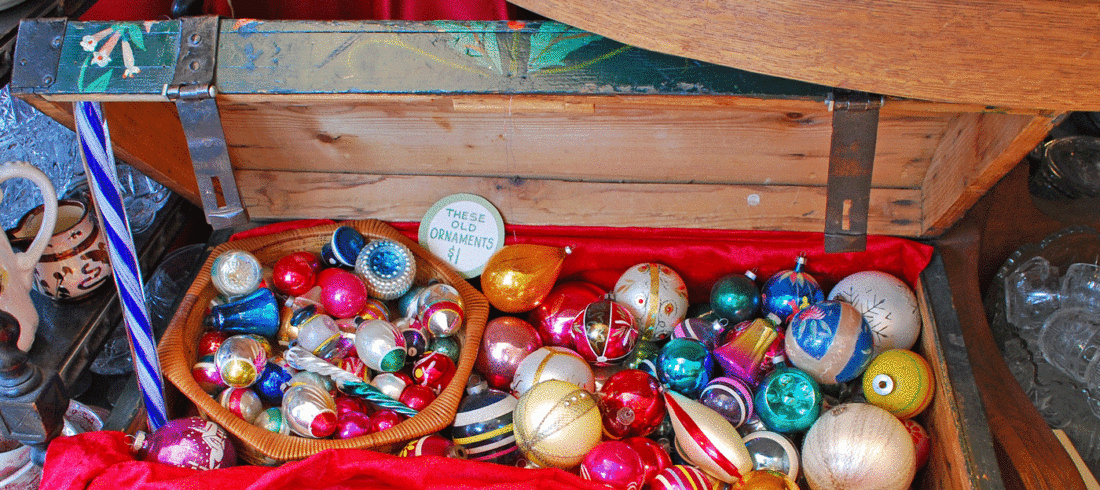 5 Flying Monkeys Open House

Nov. 18 | Join 5 Flying Monkeys for their Holiday Open House. The vintage store will provide food, drink, gift ideas, and holiday cheer for all attendees. So grab a friend and stop by starting between 5:30 pm and 8 pm.
5 Flying Monkeys, 501 E Main St., Cottage Grove, 541/767-0973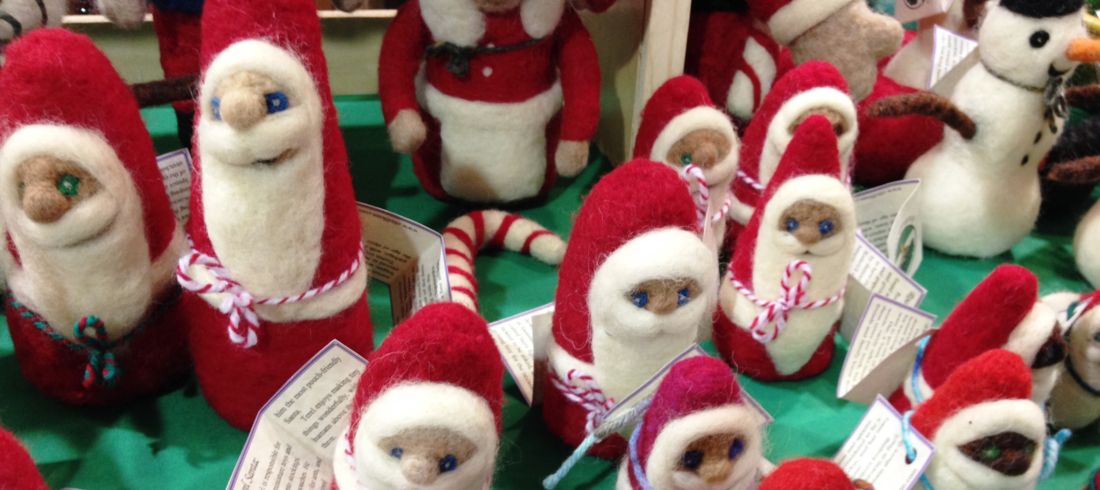 Holiday Market Opening
Nov. 18-19 | Having moved indoors, the Eugene Saturday Market is transforming into their annual Holiday Market starting this weekend. With a large variety of vendors, 13 different food options, and eight performing acts every day, there is something for everyone. Exclusive to this weekend: I Spy Elves! Find at least six elf products around the Market at She's Beads, The Twisted Goddess/Mary's Softdough, or Lilyhouse Soaps for a chance to win one of the elves you found. If you find 20 elves, you will be entered to win a $100 gift cards. The first 250 to find elves will be rewarded with a hand-colored wooden ornament. Doors are open 10 am-6 pm Saturday and Sunday with free admission.
Lane Events Center, 796 W 13th Ave., holidaymarket.org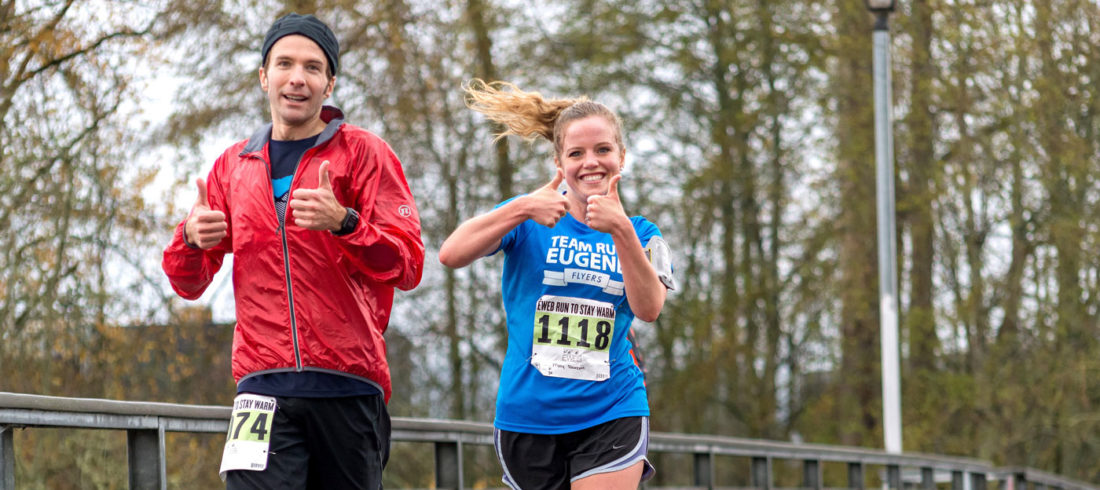 Run to Stay Warm
Nov. 19 | Whether you're a running veteran or just getting started, the EWEB Run to Stay Warm 5K, 10K, or half-marathon. Walkers are welcome and the path takes you on the paved bike paths along the Willamette River. The Run benefits the EWEB Customer Care Program, which works to help income-eligible customers keep their lights and heat on, even when funds are tight. The race kicks off at 9:00.
EWEB River Edge Public Plaza, 500 E 4th Ave., eweb.org/about-us/calendar/run-to-stay-warm