We're now fully into the holiday season, with our weekends and some evenings booked with decorating our homes, picking up and setting up our Christmas trees, or hosting loved ones for celebrations and meals. There are many ways to celebrate around town as well, with light celebrations and holiday performances.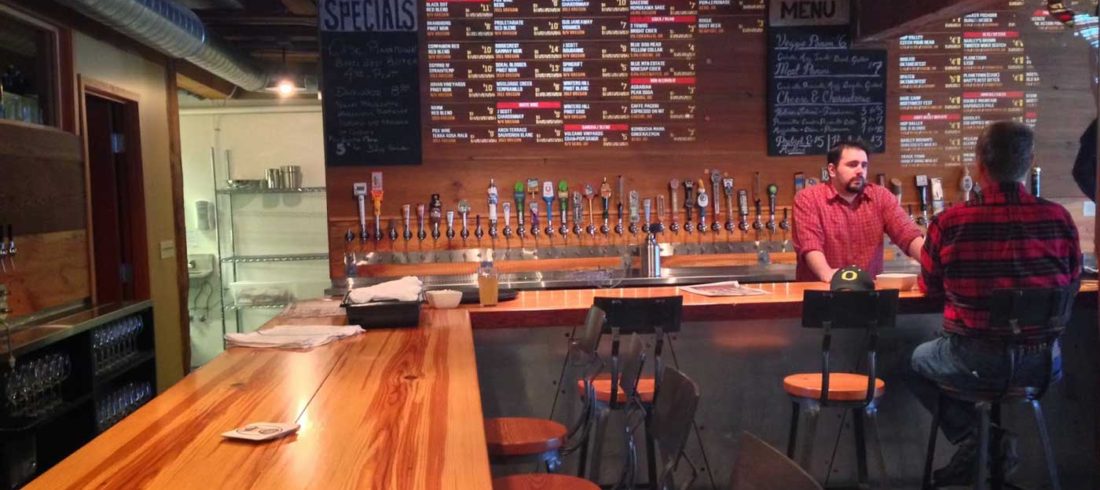 Tap & Growler Beer Fest
Join the Tap & Growler for the last weekend of the annual Beer Fest, celebrating medal winners from this year's Great American Beer Fest. Each night will feature different winners, including a night dedicated to Pelican Brewing this Friday. See their website for a full tap schedule.
Now through Sunday | 6 pm | Tap & Growler Taproom, 207 E 5th Ave. | Free admission | tapandgrowler.com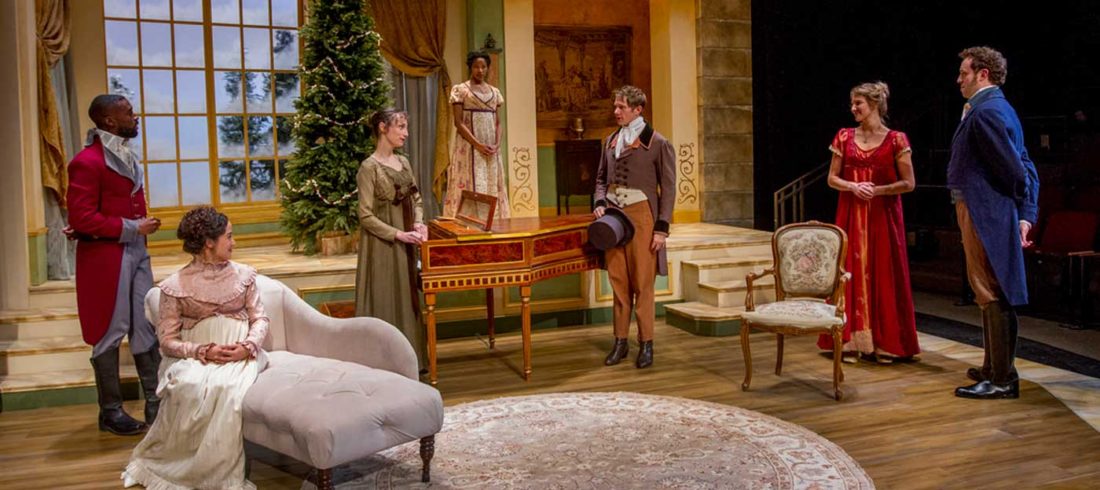 Miss Bennet: Christmas at Pemberley
The Oregon Contemporary Theatre will be performing Miss Bennet: Christmas at Pemberley starting this weekend (running through December 16). The middle Bennet sister, Mary, finally gets her chance to shine in this love story serving as a sequel to Jane Austin's Pride and Prejudice.
Friday through December 16 | See website for performance schedule | Oregon Contemporary Theatre, 194 W Broadway | $20+ | octheatre.org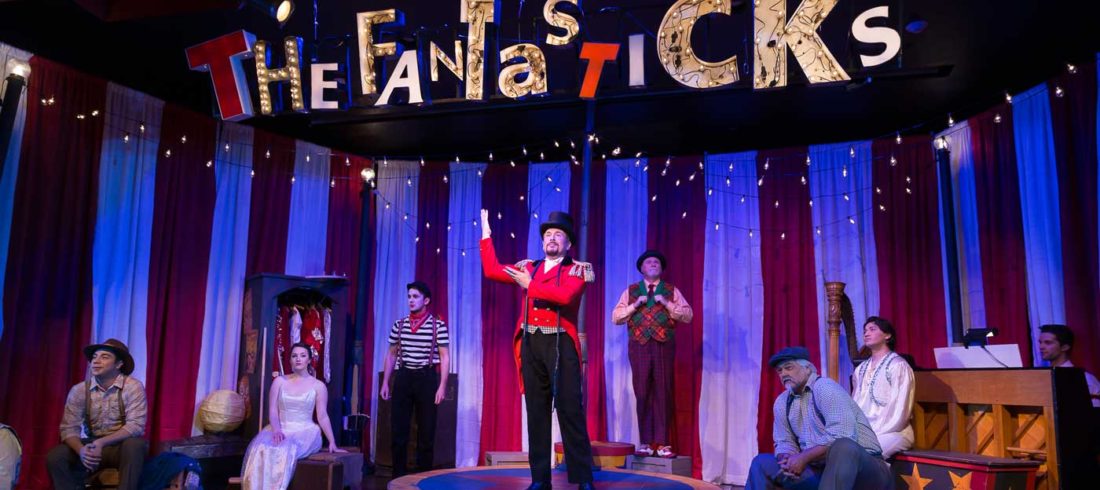 The Fantasticks
Cottage Theatre is hosting the premiere of their production of The Fantasticks this Friday. The musical is a romantic story about a boy, a girl, two fathers, and a fake feud. Catch one of their 11 performances between this Friday and December 16!
Friday through December 16 | See website for performance schedule | Cottage Theatre, 700 Village Drive, Cottage Grove | $15-$25 | cottagetheatre.org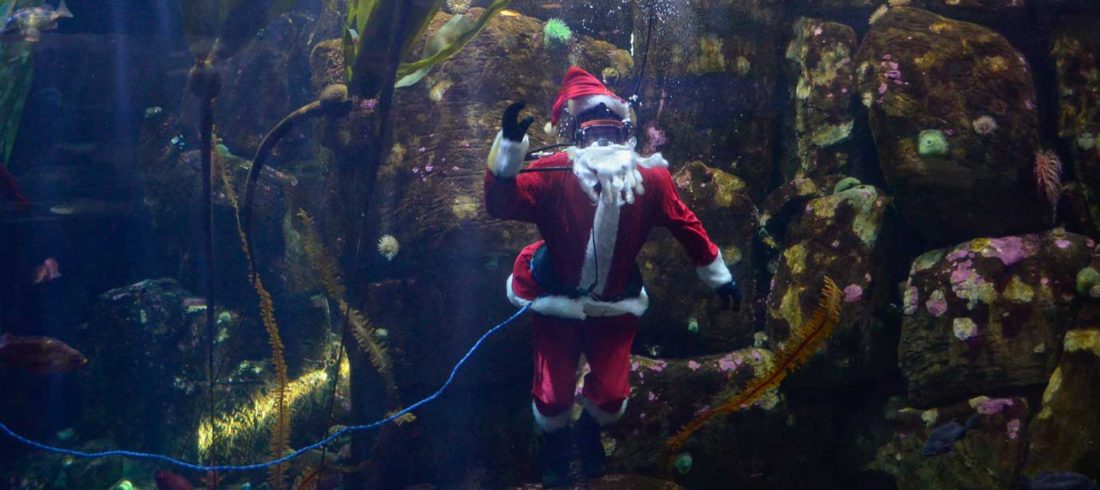 Oregon Coast Aquarium Sea of Lights celebration
Join the Oregon Coast Aquarium for their annual Sea of Lights celebration this Friday and Saturday. Half a million colorful lights will light the way through live music, holiday decorations, and a visit with SCUBA Santa. They will also be collecting cans of nonperishable food (and you'll get a discounted admission!), pet food, and new, unwrapped children's toys. The Sea of Lights will be on display every Friday and Saturday through December.
Friday and Saturday | 6 pm | Oregon Coast Aquarium, 2820 SE Ferry Slip Rd., Newport | $2 (with canned food donation)-$10 | aquarium.org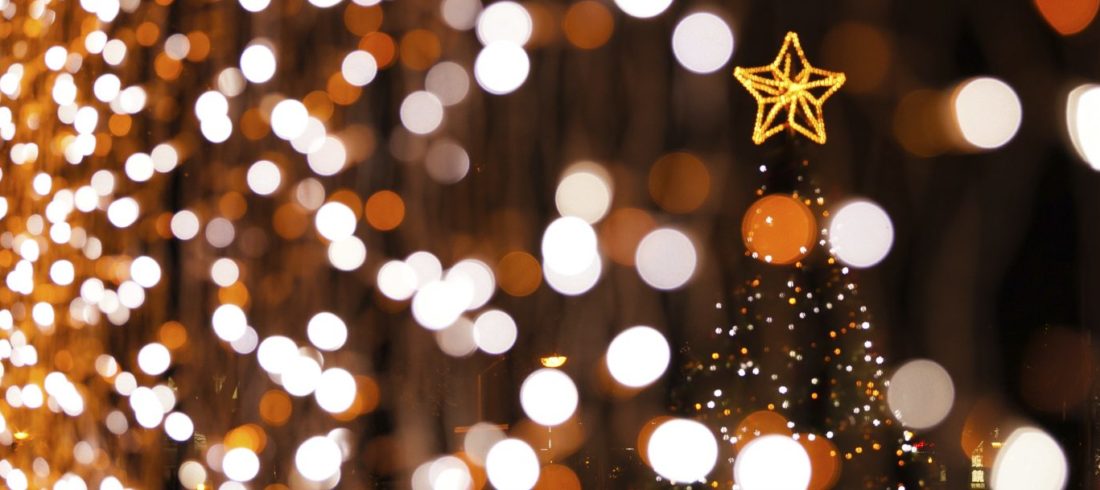 Creswell Tree Lighting Celebration and Parade
Head to Creswell for the annual Tree Lighting Celebration. Have breakfast with Santa at Joe's Diner starting at 8 am, attend the seasonal market at the community center, and then head over to Oregon Avenue for the tree lighting and parade at 5 pm.
Saturday | 8 am | Various locations in Creswell | Free admission | facebook.com/events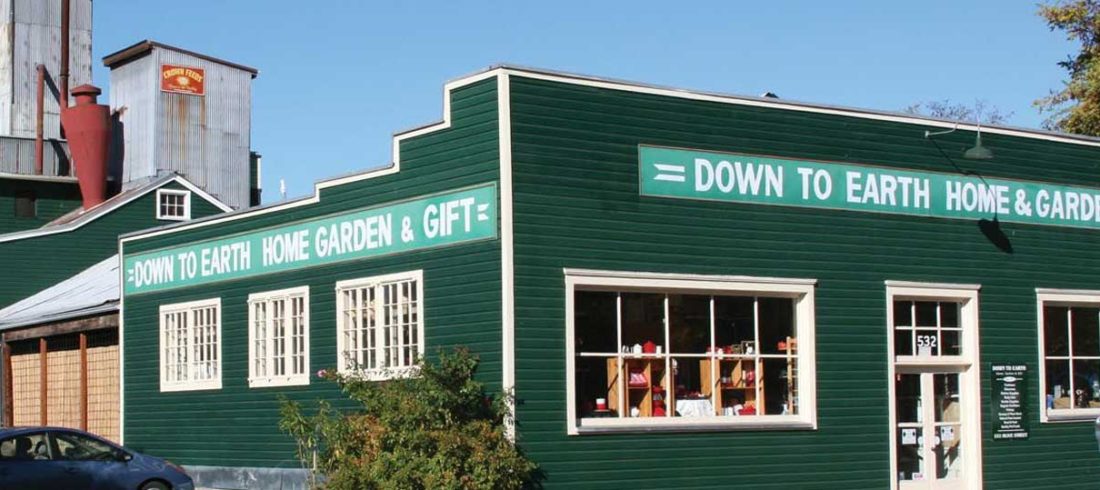 Down to Earth Winter Market
Vendors from the Whiteaker Community Market will be setting up shop at Down to Earth for a pop-up marketplace and an afternoon of other winter festivities. Shop local for gifts, home and garden goods, jewelry, and crafts. Slightly Coffee Roasters will be there serving beverages and other tasty treats.
Saturday | 12 pm | Down to Earth, 532 Olive St. | Free admission | facebook.com/events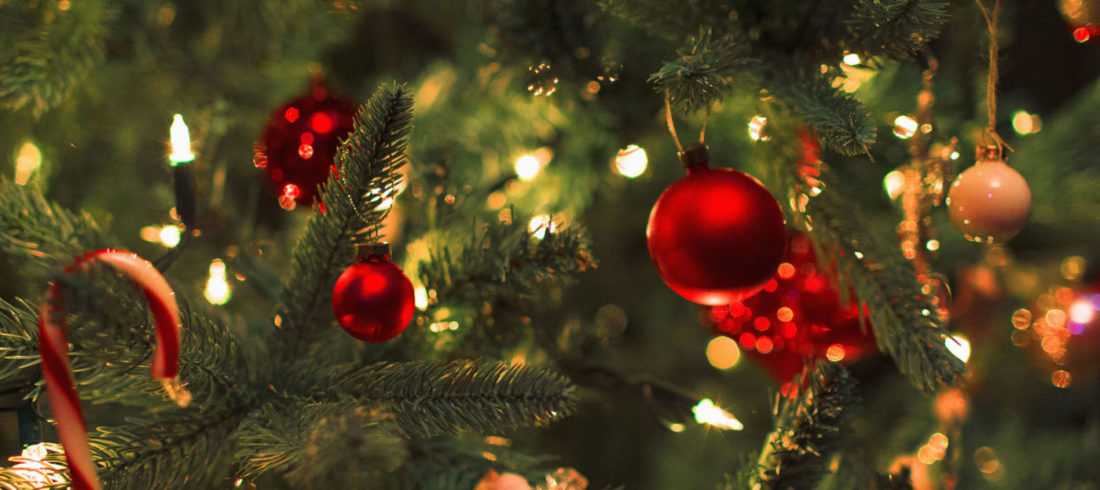 Springfield Christmas Parade
One of Springfield's oldest traditions is coming back for its 66th year: the Christmas Parade! The parade will feature decorated cars, horses, and floats, with a visit from Santa. Dress in layers and celebrate Springfield!
Saturday | 1 pm | 28th and Olympic to Mohawk and Main St., Springfield | Free admission | 5stmarket.com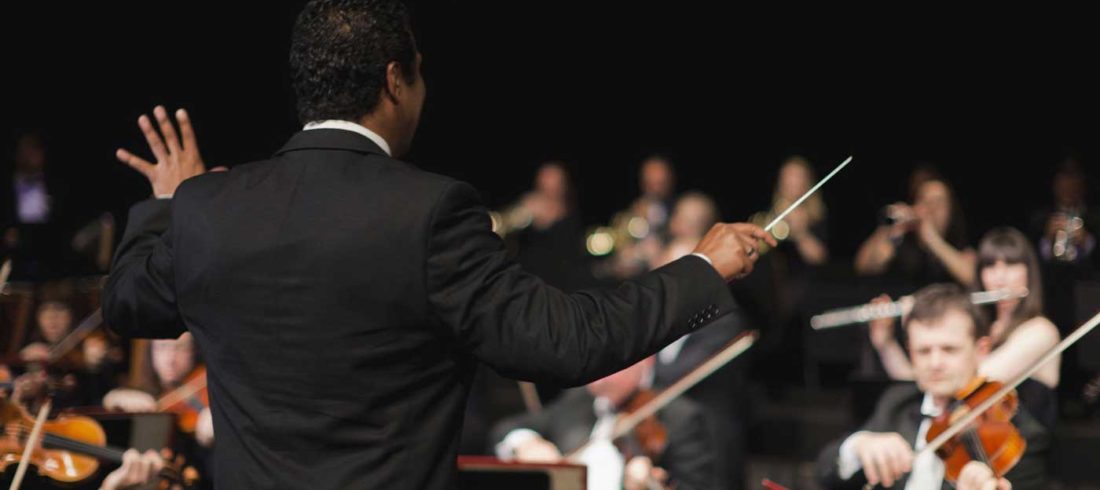 Star Wars: A New Hope, performed by the Eugene Symphony
The Eugene Symphony is performing the music from the legendary movie franchise, Star Wars, this Saturday. The performance will center around A New Hope, the first of the movies, following the score composed by John Williams. Costumes are encouraged!
Saturday | 7 pm | Hult Center, 1 Eugene Center | $75-$141.50 | hultcenter.org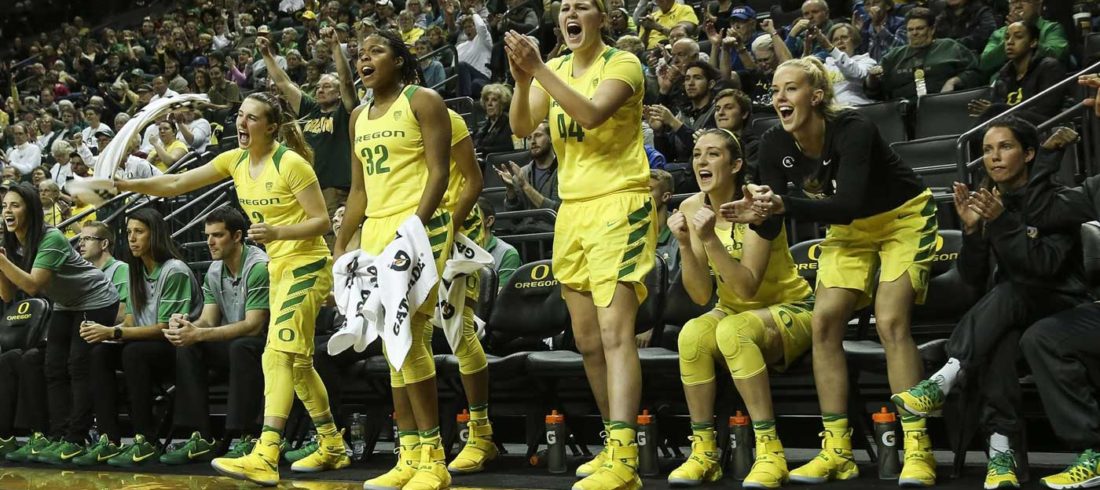 UO Women's Basketball vs. Long Beach State
UO Women's Basketball takes on Long Beach State this Sunday. So far, they're 6-0, so head to Matt Knight to cheer them on to help them keep up the streak!
Sunday | 2 pm | Matthew Knight Arena, 1390 Villard St. | $5-$15 | matthewknightarena.com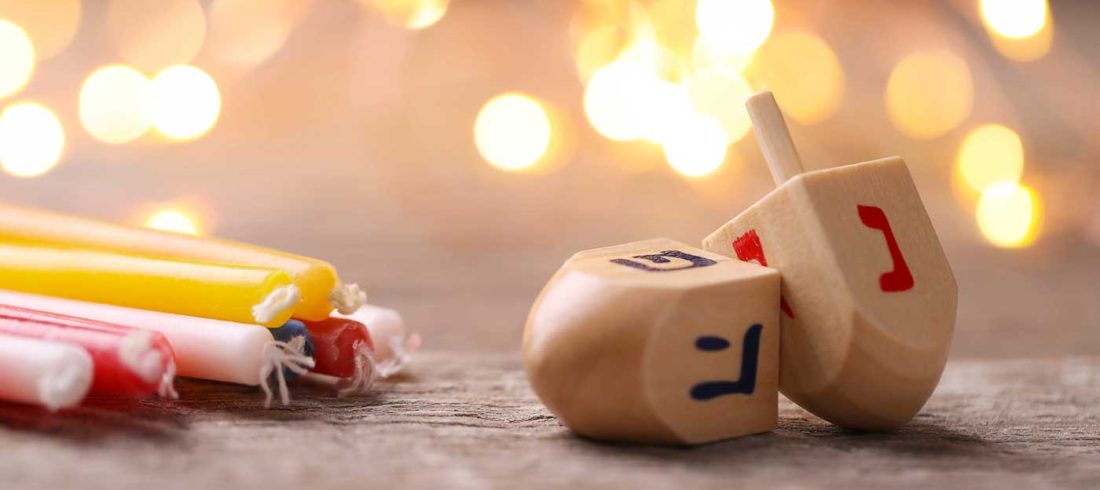 Chanukah Wonderland
Valley River Center is hosting a Chanukah Wonderland, hosted by Chabad Jewish Center of Eugene. There will be a Menorah lighting at 5 pm, hot latkes, chocolate coins, arts and crafts, and entertainment for the kiddos. RSVP on their website!
Monday | 4:30 pm | Valley River Center, 293 Valley River Center | Free admission | jewisheugene.org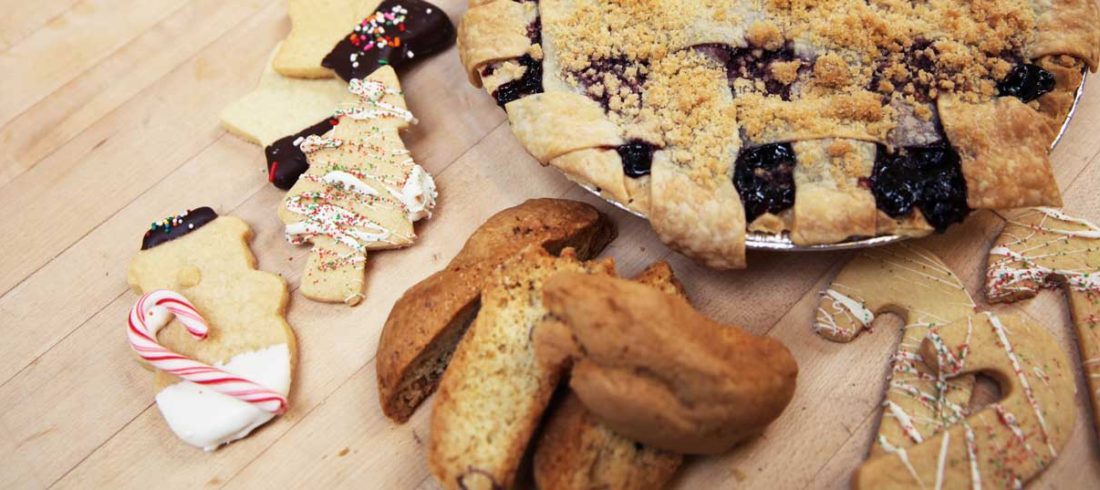 Staff Restaurant Pick: New Day Bakery
Located in the Whit, New Day Bakery serves fresh baked goods every day as well as breakfast, lunch, and dinner items. Try their breakfast burrito, grilled tuna melt, or one of their delicious soups. They also serve pizzas, burgers, and full entrees, including spaghetti, fajitas, or a baked pasta casserole. So, whether you're looking for something quick to grab or a full meal, New Day Bakery is the place to go.
New Day Bakery | 449 Blair Blvd. | Mon-Sat, 7 am-8 pm; Sun, 8 am-8 pm | 541/345-1695 | newdaybakery.net