We're well into spring, and opportunities to enjoy the outdoors (rain or shine) are growing. Indoor events that don't require an umbrella and raingear are also plentiful. Whether you're running to support the bees, fawning over classic Corvettes, or sharing a drink with Francesco Lecce-Chong, there are plenty of ways to enjoy April.
Two Sisters Treasures Spring Show
Join Two Sisters Treasures for their fourth annual Spring Country Show starting Wednesday! Find unique décor, furniture, garden items, clothes, and jewelry for that perfect rustic look. Join them Wednesday for their pre-sale for first dibs on the sale items.
Wednesday-Saturday | Multiple times | Two Sister's Treasures, 39510 Lacomb Dr., Lebanon | Free-$5 | allevents.in/lebanon
Hot Springs Trail Run
Choose between a five- or 18-mile run along the McKenzie River Trail at the Hot Springs Trail Run on Saturday. This run covers a scenic route, including two waterfalls and a finish line at the Belknap Hot Springs Lodge and Garden. There will be a shuttle to the start line, lunch and a shower after the race, and one hour in the hot springs pool. See their website for more information and registration
Saturday | 9 am | Belknap Hot Springs, 59296 Belknap Springs Rd., McKenzie | $45-$89 | pinkbuffaloracing.com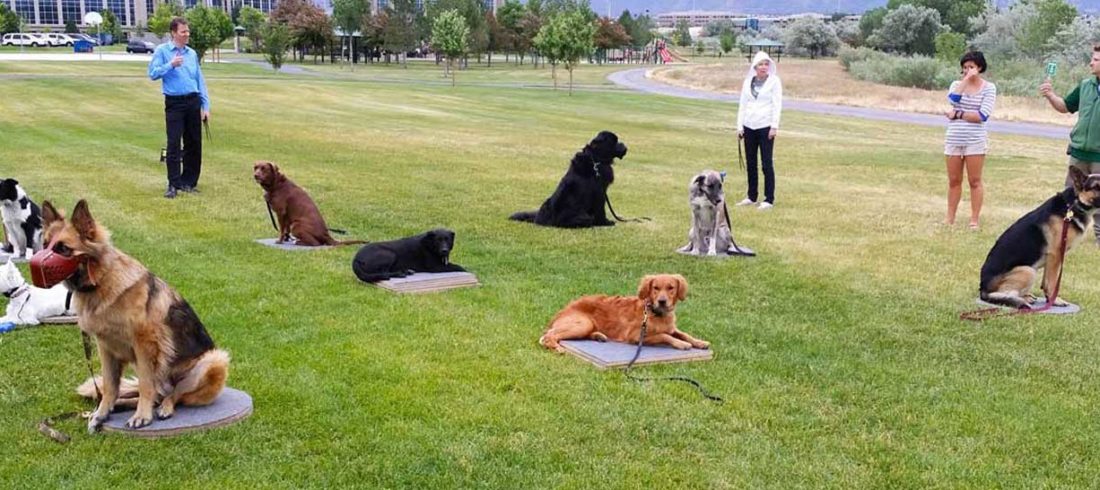 Eugene's First All-Inclusive Dog Training and Adoption Event
Training Spot is celebrating their first year in their renovated Whiteaker location with a party featuring training tips and an adoption event. Join them for food, prizes from Healthy Pet and Wags!, a treat toss competition, and the chance to add a new furry member to your family. Please note: please keep other furry family members at home – pet parents only.
Saturday | 10 am | 90 Lawrence St., Eugene | Free admission | facebook.com
Save the Bees 5K and Kids' Dash 4/14
Save the bees with GloryBee at this Saturday's 5K and Kids' Dash. The proceeds from this run, taking place at Fern Ridge Richardson Park, will go towards honey bee research. Help preserve our food crops and enjoy bee-related activities after the race. Prizes will be available for the top three male and female runners in each age category.
Saturday | 10 am | Fern Ridge Richardson Park, 25950 Richardson Park Rd., Veneta | $15-$30 | eclecticedgeracing.com
Brewshed Brewfest
Support the Oregon watersheds while sipping local craft beer at the second annual Oregon Brewshed Brewfest at Sprout on Saturday. Buy your tickets in advance (for $5 less) or at the door for entry, three tasting tickets, an event-exclusive pint glass, event passport, and a raffle ticket. All proceeds go to Oregon Wild, an environmental nonprofit working to protect our state's wildlife and lands. Come drink your favorites from Falling Sky, Sunriver, Claim 52, Ninkasi, and many many others while supporting this great cause!
Saturday | 3 pm | Sprout! Marketplace, 418 A St., Springfield | $15-$20 | oregonwild.org
Cascade Corvette Car Show
Drool over the classic Corvettes on display throughout Valley River Center this weekend. While you're there daydreaming about wind whipping through your hair, you can speak with each owner about the history of their cars and about any remodeling or refurbishing they've done to keep the car alive or make it their own.
Saturday and Sunday | During regular mall hours | Valley River Center, 293 Valley River Center, Eugene | Free | valleyrivercenter.com
OAR Covered Bridge Regatta
See crews from throughout the west coast row their way through the Covered Bridge Regatta at Dexter Lake on Saturday. There will be both juniors and masters races on their fully buoyed course. See their website for volunteer opportunities.
Saturday and Sunday | All day | Dexter Lake, Dexter | Entry fee to be determined | oarowers.wordpress.com
Symphony Happy Hour with Francesco
Grab a drink with Eugene Symphony Music Director Francesco Lecce-Chong at the First National Taphouse on Monday. He will be presenting musical excerpts and highlights from the upcoming April 19 concert. Future Symphony Happy Hour events will be available every Monday of concert week.
Monday | 5 pm | First National Taphouse, 51 W Broadway, Eugene | Free admission | eugenesymphony.org
Swell: A Sailing Surfer's Voyage of Awakening
Captain Liz Clark's decade of solo sailing, covering more than 20,000 miles has brought her to Portland to read passages from her book, Swell: A Sailing's Surfer's Voyage of Awakening. In her adventures, she found friends, herself, and stories worth sharing at this event that's worth the drive north. Signed, limited edition copies will be available during the reading.
Monday | 7:30 pm | Patagonia Portland, 1106 Burnside St., Portland | Free | go.registerguard.com