Spend your weekend with the Eugene music scene. View, participate in, and enjoy these seven events, kicking off the first weekend of June. There are performances to see, local beer events, original artwork to take in, and free fishing days!
Jazz in the House Concert Series
The Shelton McMurphey Johnson House will host a series of jazz concerts in the historic home to explore the meaning of jazz and interpret the Great American Songbook. Vocalist Sarah B. Rose will perform everything from bops to blues and back again. She will be joined by pianist Alex Parthemer and bassist Josh Soran. Tickets include wonderful cocktails from Thinking Tree Spirits and appetizers to enhance the evening's atmosphere.
May 31 -June 28 | Shelton McMurphey Johnson House |303 Willamette St | 6-8:30PM | $25 – $30 | smjhouse.org
Jobe Woosley & Co at Oregon Wine LAB
Oregon born Folk-Americana group Jobe Woosley & Co will perform an evening of live music at Oregon Wine LAB. Enjoy an evening with wine and with silky harmonies and lyrics that cut right through pop culture and take you to the heart of what really matters.
May 31 | Oregon Wine LAB| 488 Lincoln St, Eugene | 458.201.7413 | 7-9PM | Free
Opening of Summer Exhibits at Jordan Schnitzer Museum of Art
Explore the newest exhibits and collections to arrive at the Jordan Schnitzer Museum of Art. New exhibits include "Common Thread: Reflections on Aesthetic Culture," "Art Heals: Reflections and Connections" and "Philip Haas: Sculpture Breathes Life into Music & Painting."
May 31 | Jordan Schnitzer Museum of Art | 1430 Johnson Ln | 541.346.0942 | 7-8PM | Free | jsma.uoregon.edu
Eugene Symphony – SymFest
The Eugene Symphony will celebrate for a third year Eugene's cultural vibrancy, now with even more flavor and appreciation for the arts. With symphony director Francesco Lecce-Chong at the helm, SymFest will be bigger and better than ever with the orchestra in collaboration with Ballet Fantastique, vocalist Halie Loren, jazz trumpeter Tony Glausi, South Eugene High School's The Dorians choir and members of the Eugene-Springfield Youth Symphony. As always, enjoy food and beverage tastings before the concert and dancing afterward.
June 1 | Hult Center for the Performing Arts| 7th Ave & Willamette St | 541.682.5000 | 7:30PM | $25 – $67 | hultcenter.org

Invitation Beer Fest at The Bier Stein
The Bier Stein Bottleshop and Pub are thrilled to bring back their Invitational Beer Fest which will boast beer and cider from 36 of the best producers in Oregon. Whether amateur or aficionado, guests can dive into the rich craft community by exploring more than 60 craft brews. As always, seasonal, one-off, cellared, barrel-aged and  "altered" beers will be the focus of the festival. A brewer or representative from each brewery will pour beer from noon – 3 p.m. Pagan Jug Band and Eugene's own Inner Limits will perform live music that is sustainably powered through solar energy. Tickets include a souvenir glass and five taster tickets.
June 1 | The Bier Stein Bottleshop and Pub| 1591 Willamette St | 12- 8PM | $25 admission; $1 per additional tasting ticket | thebierstein.com

Oregon Free Fishing Days
Bring the family for fun free fishing days! On these dates you will not need a license, tag or endorsement to fish, crab or clam anywhere in Oregon that's open to fishing, crabbing or clamming. This is the perfect day to discover new fishing spots and introduce children to fishing. All catch limits and other restrictions still apply. Hosted by the Oregon Department of Fishing and Wildlife (ODFW).
June 1-2 | Anywhere in Oregon open to fishing, crabbing or clamming | Free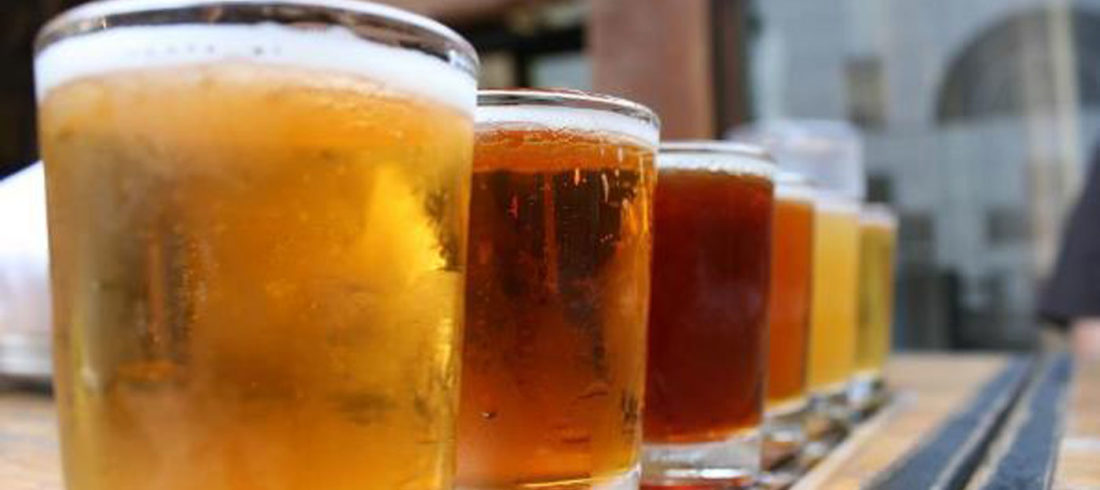 Eugene Beer Week
The 9th Annual Eugene Beer Week celebrates our local craft beer this week! Download the Eugene Tasting Trails app to track your craft beer tasting from the Oregon Coast to the Cascades. Meet local Eugene and Springfield brewers and see them compete head to head in fun events. Many breweries will be holding special happy hours, game nights, food pairings, live music, raffles and giveaways.
June 3-9 | Breweries & Various Locations in Lane County | Eugene | eugenebeerweek.org