Due to recent developments around COVID-19, please exercise caution when attending events. Some of the below events may be cancelled, so please follow up with the individual organizations around their plans.
It's a good weekend to be active whether it's by perusing the booths at the Home Show, running with the Oregon Track Club, or keeping up with all the St. Patrick's Day festivities. Check out these and other events going on around town.
Spring Lane County Home and Garden Show
Spring is in the air at the Spring Lane County Home and Garden Show. Browse 325 exhibits, meet with builders and contractors, shop plant sales, or attend one or more of the more than 45 seminars available. Bring a canned food donation for FOOD for Lane County for free admission!
Thursday and Friday, 5 pm; Saturday and Sunday, 10 am | Lane County Events Center, 796 W 13th Ave. | Free admission with canned food donation | eugenehomeshow.com
OTC Run/Walk Series kick off
This year, Oregon Track Club (OTC) is celebrating 10 years of their Monthly Run/Walk Series, which is kicking off this Thursday. Join them every month around Eugene for a variety of distances, locations, and course surfaces. All ages and abilities welcome! Registration open until 3 pm on the day of each race.
Thursday | 6 pm | Alton Baker Park, 100 Day Island Rd. | Free to $5 | eclecticedgeracing.com
Local Legends: Women in Sports
A panel of legendary female athletes will lead a talk at the Museum of Natural and Cultural History this Thursday, helping to celebrate Women's History Month. Bev Smith, Becky Sisley, Lois Youngen, and Grace Golden will speak on their experiences as athletes, coaches, and advocates. Three will also be an audience discussion.
Thursday | 6 pm | Museum of Natural and Cultural History, 1680 E 15th Ave. | Included with museum admission | mnch.uoregon.edu
TOOL
Rock band TOOL is coming to the Matthew Knight Arena, bringing their first album in 13 years, Fear Inoculum, with them. The new album is the band's first in 13 years and has been met with praise and even a Grammy nomination.
Thursday | 7 pm | Matthew Knight Arena, 1390 Villard St. | $62-$150 | matthewknightarena.com
DisOrient Asian American Film Festival of Oregon
The DisOrient Asian American Film Festival is celebrating 15 years this weekend, with 15 film programs, which will encompass a total of 45 films. Join them in celebrating Asian American voices, social justice, representation, diversity, inclusion, and identity.
Thursday through Sunday | See website for schedules, venues, and ticket prices | disorientfilm.org
McMinnville Wine and Food Classic—Sip!
More than 70 of the region's best wineries will join area chefs, bakers, brewers, distillers, artists, and musicians at the McMinnville Wine and Food Classic this weekend. You will be well fed as you support the St. James School and enjoy live music, a free wine class for the first 1,000 guests, a chef competition, and much more.
Friday, 3 pm; Saturday, 11 am; Sunday, 12 pm | Evergreen Aviation and Space Museum, 500 NE Captain Michael King Smith Way | $28-$44 | macclassic.org
Oregon Cheese Festival
Celebrate all things cheese at the Oregon Cheese Festival this weekend. The event centers around farmers market-style booths where you can sample cheeses from across the state. On Friday, join them for the 16th Annual Oregon Cheese Guild Benefit Cheesemaker Dinner, which will feature four courses, all cheese themed.
Cheesemaker Dinner | Friday | 6 pm | Lark's Restaurant Inn at the Commons, 200 N Riverside Ave., Medofrd | $125 | oregoncheesefestival.com
Festival | Saturday and Sunday | 11 am | Rogue Creamery and Craterworks, 311 and 419 N Front St., Central Point | $15-$20 | oregoncheesefestival.com
Tosca
The Eugene Opera will be performing Giacomo Puccini's Tosca, which takes place in 1940s Italy. The story follows themes of love, political unrest, miscommunication, and the chase.
Friday, 7:30 pm; Sunday 2:30 pm | Hult Center, 1 Eugene Center | $33-$89.50 | eugeneopera.org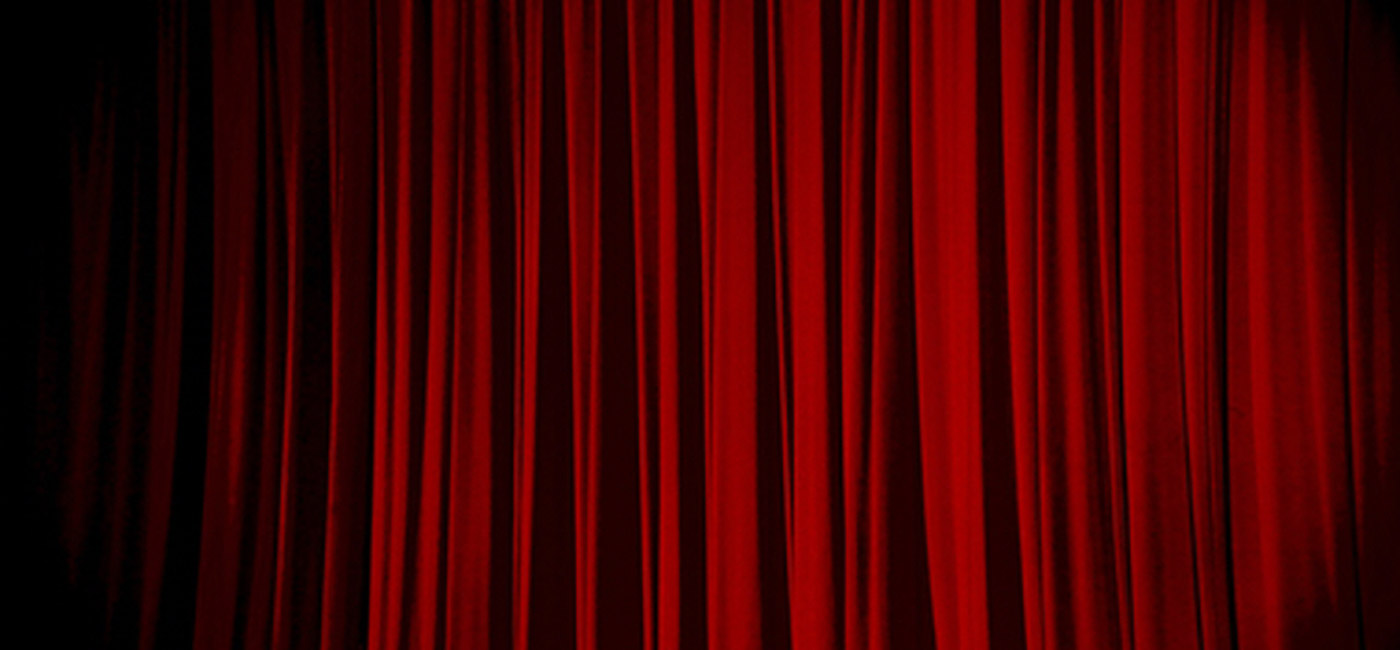 Little Women
The Very Little Theatre is opening their performances of Little Women this weekend. Based on the novel by Louisa May Alcott, this musical adaption follows the four March sisters in this coming of age story.
Opens Friday through March 28 | Fridays and Saturdays, 7:30 pm; Sundays, 2 pm | Very Little Theatre, 2350 Hilyard St. | $14-$25 | thevlt.com
Seed Starting Workshop at EPL
Learn the basics of starting seeds for your spring growing with expert Carly Boyer from Down to Earth. She'll teach you about the right light, soil, humidity, and more to ensure a successful garden.
Saturday | 2 pm | Downtown Library, 100 W 10th Ave. | Free admission | eugene-or.gov
Northwest Dance Festival
More than 150 dancers, choreographers, teachers, and artistic directors from across Oregon are coming to the Hult Center for the Northwest Dance Festival. It will all cumulate in an evening dance performance by nine Northwest dance companies on Saturday evening.
Saturday | 7 pm | Hult Center, 1 Eugene Center | $16-$18.50 | hultcenter.org
St. Patrick's Day:
This Tuesday is St. Patrick's Day and there are many ways to celebrate across Lane County! Just don't forget to wear green!
Tunes, Tots, and Tankards | 11 am | beergarden, 777 W 6th Ave. | Free admission | beergardenme.com
St. Patrick's Day at The Bier Stein | 11 am | The Bier Stein, 1591 Willamette St. | Free admission | bierstein.com
St. Patrick's Day Party at 6th Street Restaurant | 11 am | 6th Street Restaurant and Sports Bar, 55 W 6th Ave. | Free admission | 6thstreeteugene.com
Shamrocked Shenanigans for FOOD for Lane County | 11 am | Mulligan's Pub, 2841 Willamette St. | Free admission with three cans of food or $7 | mulliganswinona.com
Pint Pot Public House St. Patrick's Day Celtic Celebration | 12 pm | The Pint Pot Public House, 195 E 17th Ave. | $8 admission | thepintpot.com
St. Patrick's Day at Old Nick's Pub | 4 pm | Old Nick's Pub, 211 Washington St. | oldnickspub.com
Lucky Clover Race | 5:30 pm | Dorris Ranch Park, 205 Dorris St., Springfield | $25-$35 | level32racing.com
Next week: Spring Whale Watch Week
Head to the coast to watch gray whales migrate back to their summer home in Alaska, passing closely by the Oregon Coast on their way. Visit one of the designated locations to speak to volunteers who will help you best watch and answer any questions you may have.
Saturday, March 21 through Sunday, March 29 | Oregon Coast | Free | oregonstateparks.org
Restaurant Spotlight: Viking Braggot Co. Southtowne
While Viking Braggot has been serving their titular drink (which have elements of beer and fermented honey) since their first opened in 2013, their recently opened Southtowne Pub has become a busy gathering place. Visit them for their "Battle Axe Beer Cheese Soup" or "Ragnar Burger" with gruyere cheese and port confit.
Viking Braggot Co. Southtowne | 2490 Willamette St. | Mon-Thurs, 11:30 am-10 pm; Fri-Sat, 11:30 am-9 pm; Sun, 11:30 am-9 pm | 541/515-6314 | drinkviking.com