I don't know who said it but I recall hearing "July is the Friday afternoon of summer." That certainly feels true. We're now approaching mid-way through our month of Friday afternoons, so enjoy it with only-in-Eugene events like the Oregon Country Fair, outdoor music, and roses in bloom. The city of Eugene is offering a free tour through the Owen Rose Garden, so get out there while they're still in bloom!
July 7
Summer Series: Blaze and Kelly
The Hult Center is proud to present this free concert series on the Plaza between the Hult Center and the Graduate. Concerts take place Thursdays at 5:30 pm in July and August. Hailing from Boise Idaho, Blaze and Kelly deliver a powerful performance showcasing their tight vocal harmonies and heart-felt lyrics. They play an assortment of genres with covers ranging from Pink Floyd to Patsy Cline and have over 9 albums of original tunes incorporating flavors of folk-rock, country-blues, and jazz.
July 7, 8, 9
Oregon Country Fair
Since 1969, the Oregon Country Fair has been the place to show your true colors by wearing your tie dyes, enjoying a variety of music and entertainment, crafts, food, and natural beauty in an outdoor setting.
July 7 – 11
Best of the West Baseball Invitational
The Best of the West Baseball Invitational is 10-team pool play tournament, sponsored by 83. Don't miss out on some great baseball this Summer at the iconic Swede Johnson Stadium in Eugene.
Swede Johnson Stadium on the campus of North Eugene High School
200 Silver Ln
July 7
Engage with Alesong & Cascades Raptor Center
For the month of July, Alesong Brewing & Blending's "Engage with Alesong" partner is Cascades Raptor Center. Join them on July 7 as Alesong hosts representatives from Cascades Raptor Center between 5 – 7 p.m. for an introductory happy hour kickoff event at Alesong on 5th. A dollar from all items sold on July 7th will be added to the donation at the end of the month from Pacific Bliss. This month's beer is Pacific Bliss, with 25% of sales from the entire month donated to the Cascades Raptor Center's mission to help the human part of the natural community learn to value, understand, and honor the role of birds of prey in wildlife.
248 E 5th Ave.
July 7
Lane United FC vs Timbers U23
Come support your local team, Lane United FC as they compete against the U23 Timbers in an evening game at Civic Park. Don't miss out on this thrilling matchup at a beautiful venue just minutes from downtown Eugene.
Civic Park
2077 Willamette St.
July 8
Downtown Springfield 2nd Friday Art Walk
Tour downtown Springfield to see this month's curated art exhibits. Participating businesses and storefronts in the historic district along Main Street and on nearby blocks will host live music and artist receptions. This self-guided tour is hosted by Emerald Art Center, a destination of local art exhibits and cultural displays. Visit them for tour directions (and to see their Simpsons exhibit).
Emerald Art Center
500 Main St, Springfield
emeraldartcenter.org
July 8, 9, 10
2022 McKenzie River Lavender Bloom
As part of the Oregon Lavender Destinations statewide tour, McKenzie River Lavender is opening up their farm for a glorious summer weekend featuring the aromatic flower. Take a tour, take photographs, paint, shop for fragrant products and listen to talks on lavender while enjoying the surrounding purple fields. Also, walk through the fields and cut your own lavender to take home! The McKenzie River Lavender farm, located just outside Springfield, offers a Lavender Labyrinth, specialty lavender products from oils to skin care essentials, u-cut lavender, a country bazaar of local artisans, food, music and lavender refreshments. Farm is not dog friendly.
McKenzie River Lavender
40882 McKenzie Hwy, Springfield
541/736-8575
July 8 – 17
Lady Be Good
Here's the show that made Fred and Adele Astaire stars, featured the great Cliff "Ukulele Ike" Edwards, and established the Gershwin brothers as a major force on Broadway, Lady, Be Good! is a zany, fast-paced tale of romance and money, with all the trials and tribulations possible on the path to true love and financial bliss…complete with mistaken identities (of course!), a pair of handcuffs (a must!), a ukulele-playing college "sheik" (hey, it's the 1920s!), and a classic grand finale multiple betrothal (doh)! This up-beat and wonderfully lyrical musical comedy has some of the Gershwins' best loved songs, including "Fascinating Rhythm," "Little Jazz Bird," "I'd Rather Charleston," "The Half Of It, Dearie, Blues," and, of course, "Oh, Lady, Be Good," as well as delightful hidden treasures such as "Hang On To Me." "We're Here Because," "So Am I," and "Swiss Miss."
July 9
Steam Punk Workshop At The New Zone Gallery
A great opportunity for kids and adults. Instructor Steve La Riccia gives an insiders look at his internationally known interactive steampunk, diesel punk and atomicpunk contraptions and then teaches you to create your own steampunk art with supplied materials and guidance from La Riccia.
Ages 12 + can attend with/without parent. Early Bird Cost $25 (Ends July 2) /$30 Regular + $10n materials
The New Zone Gallery
110 E 11th Ave.
https://www.newzonegallery.org/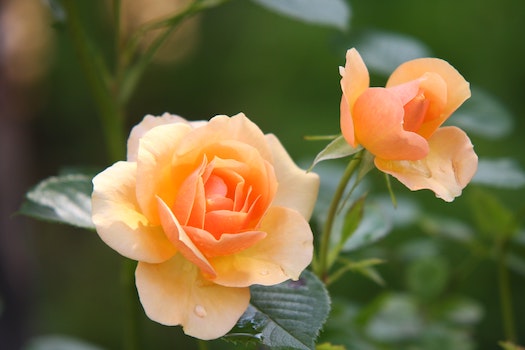 July 9
Owen Rose Garden Heritage Rose Tours
Enjoy free weekly tours of the heritage rose collection hosted by the Owen Rose Garden Docents. Discover the history and unique charm of the heritage roses in one of the most extensive collections in the Pacific Northwest. Look for signs at the park to direct you to a meeting spot to begin the tour. Walk-ins welcome, no RSVP required.
July 9
Willamette Wetlands of the Kalapuya Ceremony
Join this free event starting at 11 am for Kalapuya storytelling, music, and refreshments. This will be a ribbon cutting ceremony for a new mural and educational project at the Westmoreland Community Center with featured speakers and guided tours of local wetlands. 

July 13
Bowling Night for Relief Nursery
Assemble your best 4-person bowling team and come raise funds for Relief Nursery on July 13th at Lane 25! All proceeds help Relief Nursery families navigate unexpected emergency expenses, as well as utility and rent gaps. Lane 25 is a 21+ bowling alley; food and drink are available for purchase.
Lane 25 Bowling Alley and Pub
1166 State Highway 99 North
reliefnursery.org
July 13
Cinema in the Stars – WALL-E
Come and join the Eugene Science Center for a special showing of the Pixar classic WALL-E on the Planetarium dome. Stop by the exhibit hall before the movie starts to explore the science of robots with hands-on activities, starting at 5:30 p.m.
Eugene Science Center
2300 Leo Harris Parkway
eugenesciencecenter.square.site