Summer is in full swing with festivals celebrating lavender, the Oregon Country Fair, and live musical performances that will take you outside and enjoying the beautiful weather.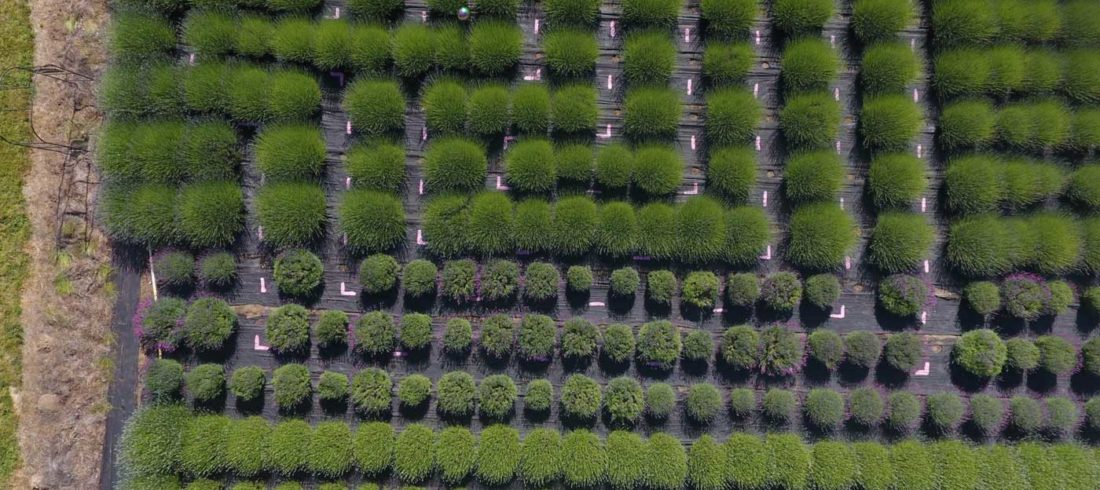 McKenzie Lavender Festival 
Take in the beautiful aroma and sight at the McKenzie River Lavendar Festival this weekend. Starting Friday, join them for tours, photo opportunities, painting, shopping, and learning opportunities. There will also be a maze (the "Lavendar Labyrinth") and artisan booths selling lavender scented and infused products.
Friday through Sunday | 10 am | McKenzie River Lavendar, 40882 McKenzie Hwy., Springfield | Free | mckenzieriverlavender.com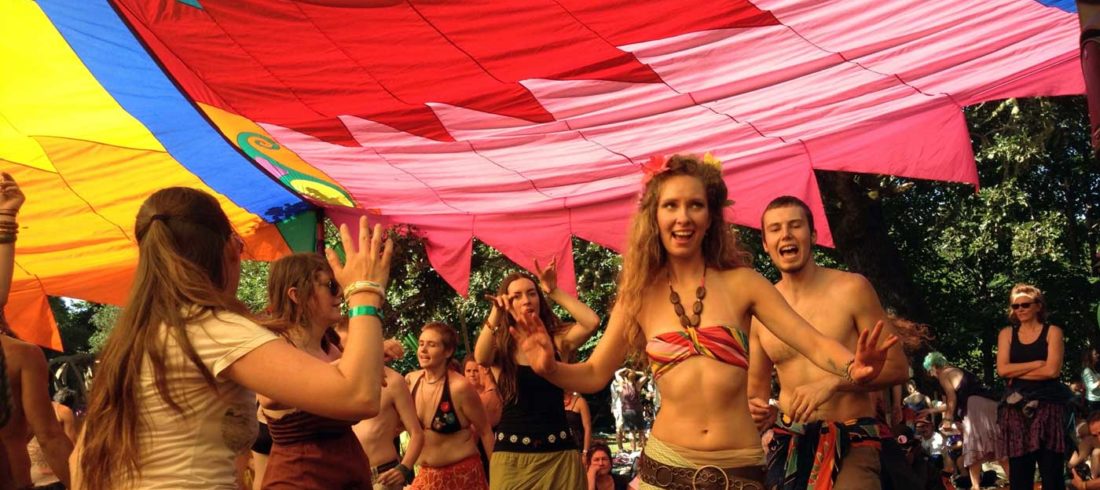 Oregon Country Fair 
A quintessential Lane County experience, the Oregon Country Fair celebrates personal freedom, seizing the day, and fully expressing yourself. Join them for live entertainment of all kinds and flavors across 19 stages, artisan craft booths, and delicious food–fun for the whole family! Heads up: no tickets are sold at the fair site, so buy them on their website!
Friday through Sunday | 11 am | Veneta | $25-$70 | oregoncountryfair.org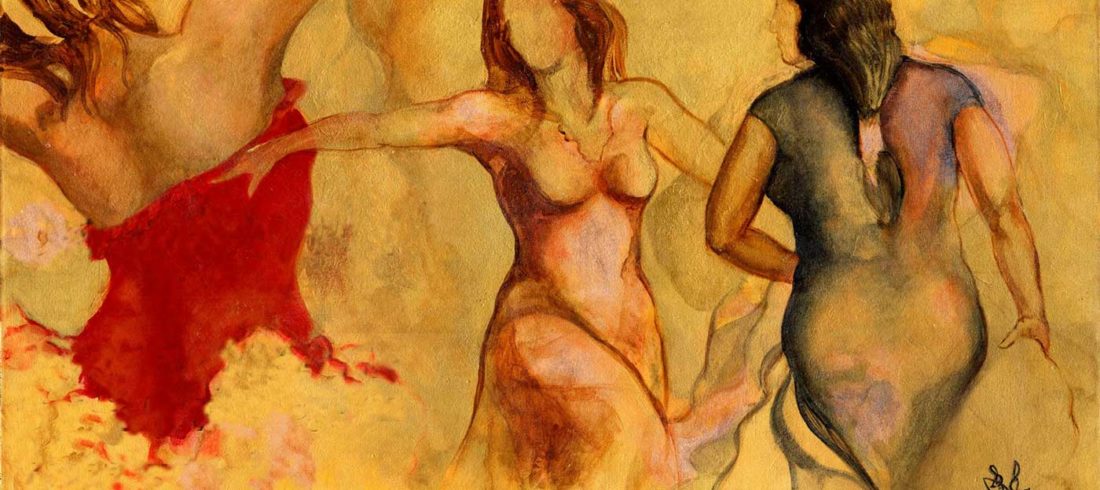 City Hall Gallery Reception and Second Friday Artwalk 
Join the art scene in Springfield with their monthly Second Friday ArtWalk this Friday. The guided tour will start at the Emerald Art Center, hosted by Christie Chapman. The tour will then take participants to see poems and paintings by Angela Norman at Talking Rhythms, drawings by MV Moran at City Hall, works by Shelley Roenspie and Barbara Weinstein at the Tronson Gallery of Contemporary Art, photographs by MJ Photography at Neu Real Estate, works by Ryan Johnson at the Cascade Center for Spiritual Living, and an all-staff art exhibit at Memento Ink to commemorate their seventh birthday.
Friday | 5 pm | Starting at Emerald Art Center, 500 Main St., Springfield | Free | facebook.com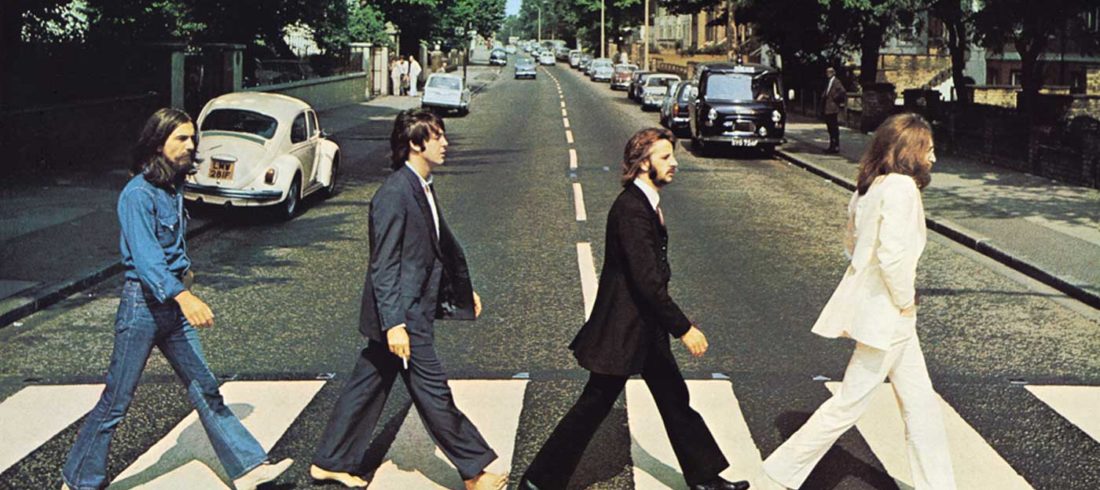 Abbey Road LIVE!
Beatles cover band, Abbey Road LIVE! will be performing at the Park Blocks this Friday. Vengan Pa'ka will be serving vegan street food, El Quetzal will be serving traditional Guatemalan food, and Wildcraft will be hosting a beverage garden.
Friday | 5 pm | Park Blocks, 8th and Oak | Free| downtowneugene.com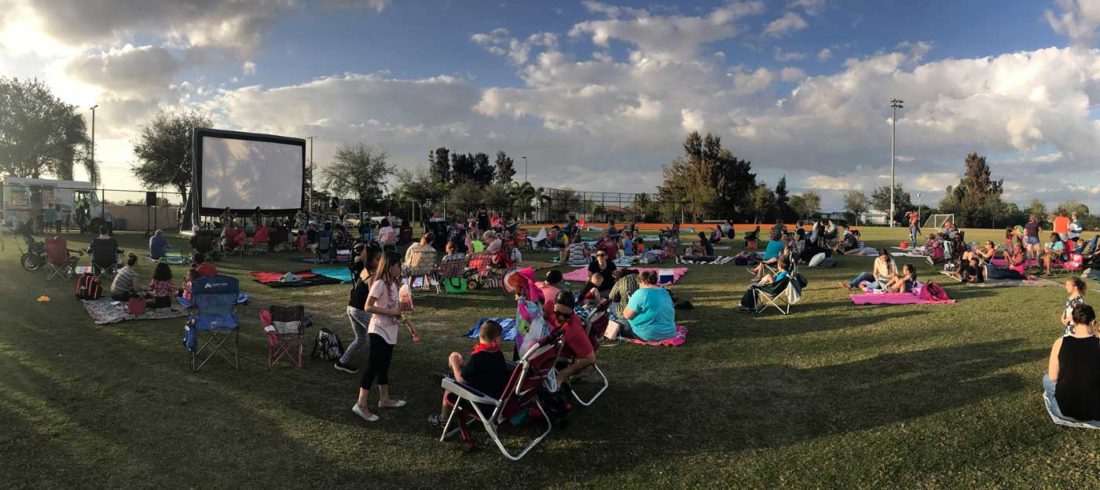 Movie in the Park: Jumanji 
See the adventure classic, Jumanji, this Friday at the Peterson Barn Community Center this Friday. Dive into the board game with jungle twists and turns around every corner and roll of the dice.
Friday | 9 pm | Peterson Barn Community Center, 870 Berntzen Rd. | Free | eugene-or.gov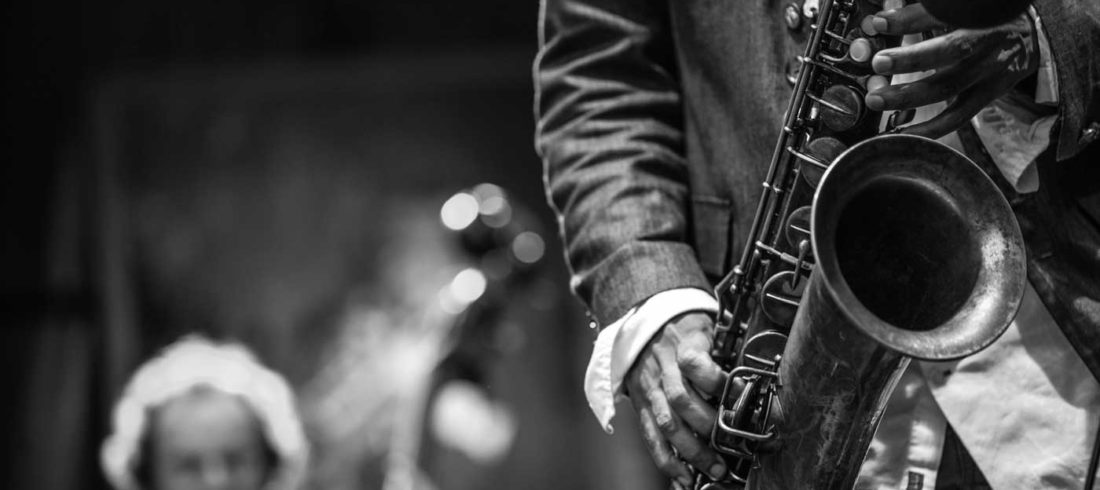 Swing Shift Jazz Orchestra
With more than 35 years of performing under their belt, the members of Swing Shift Jazz Orchestra know their way around a jazz arrangement. Inspired by the works of Duke Ellington and others with a driving beat, the troupe will be performing at Washburne Park this Sunday.
Sunday | 6:30m | Washburne Park, E 21st Ave. and Agate St. | Free | eugene-or.gov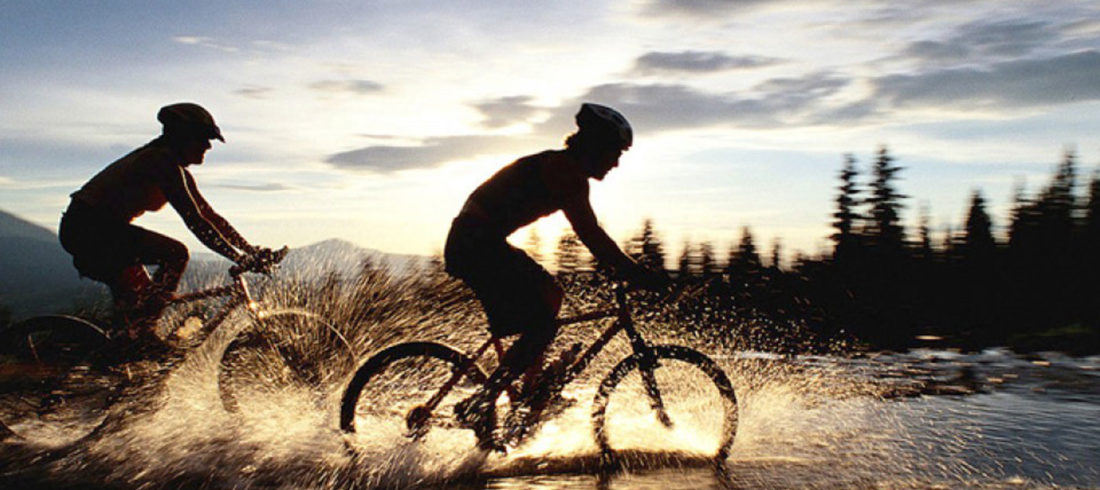 Cycle Oregon 
Join Cycle Oregon for their Weekender ride at the University of Oregon. Bring your bike and drive to chill for a weekend of rides, live musical performances, and community. With three different routes and many different accommodations to stay. See their website for registration and more details.
Friday-Sunday | All day | See website for route locations | $99-$225 | cycleoregon.com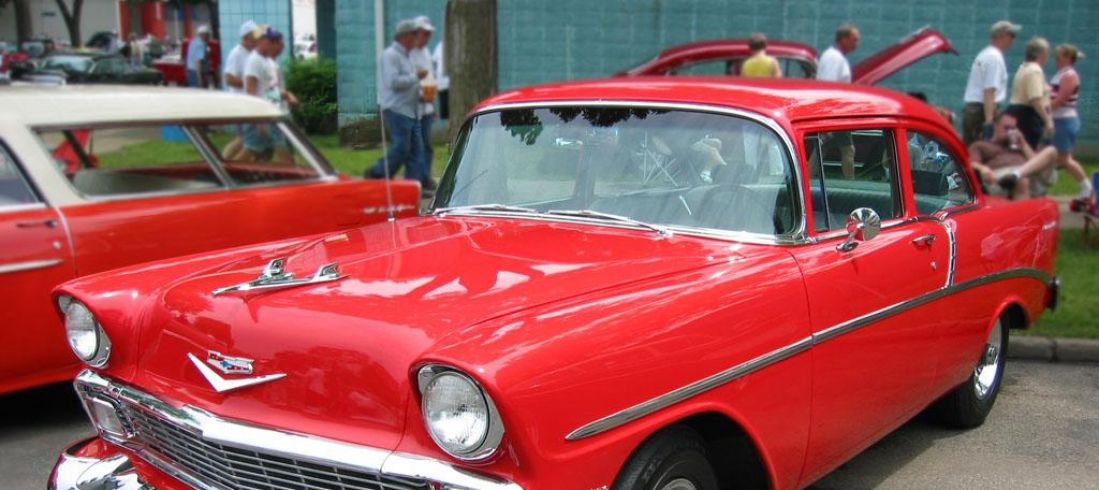 Crow Car Show 
Benefitting the Crow Applegate Lorane School District, the Crow Car Show brings together cars and an antique and craft fair for a day of celebrating the vehicles that make us go.
Saturday | 8 am | Crow Middle/High School, 25863 Crow Rd., Eugene | Free admission | facebook.com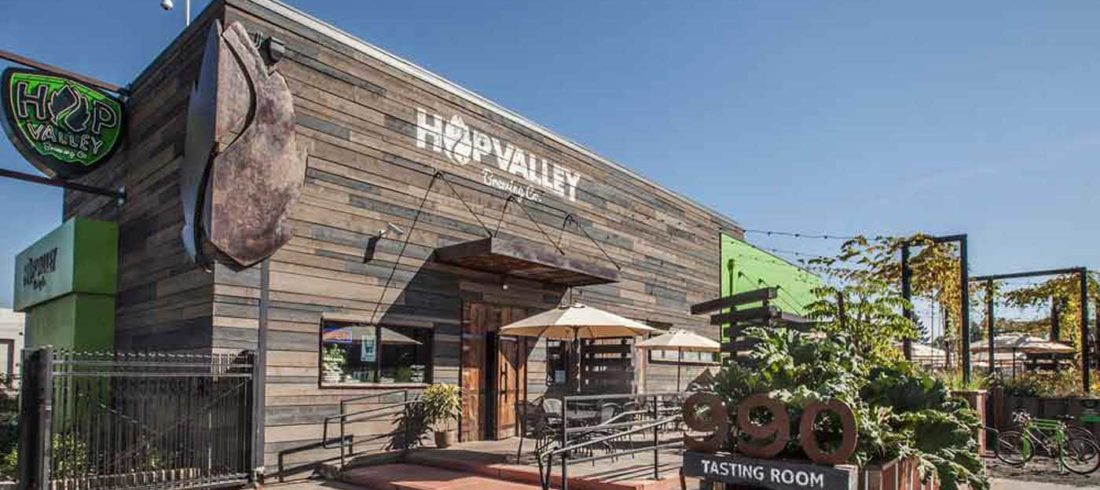 Hops for Hounds – Dogapalooza
Celebrate your favorite pup at Hops for Hounds at Hop Valley this Saturday. Many local shelters will be there alongside pet-related vendors and arts and crafts booths. With a special beer on tap and a portion of the day's beer sales benefitting Kibble on Wheels, it'll be easy to raise a glass for all the puppers out there.
Saturday | 2 pm | Hop Valley, 990 W 1st Ave. | Free admission | facebook.com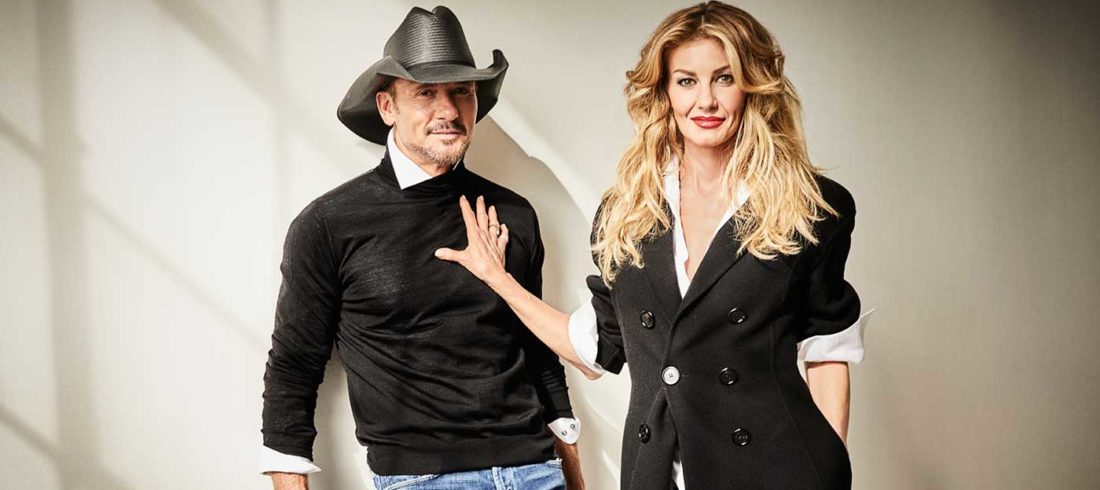 Tim McGraw and Faith Hill 
Country music's power couple is coming to the Matthew Knight Arena on Saturday as part of their Soul2Soul tour. See Tim McGraw and Faith Hill sing ballads, showcase their vocal prowess, and celebrate their love.
Saturday | 7:30 pm | Matthew Knight Area, 1390 Villard St. | $69.50-$119.50 | matthewknightarena.com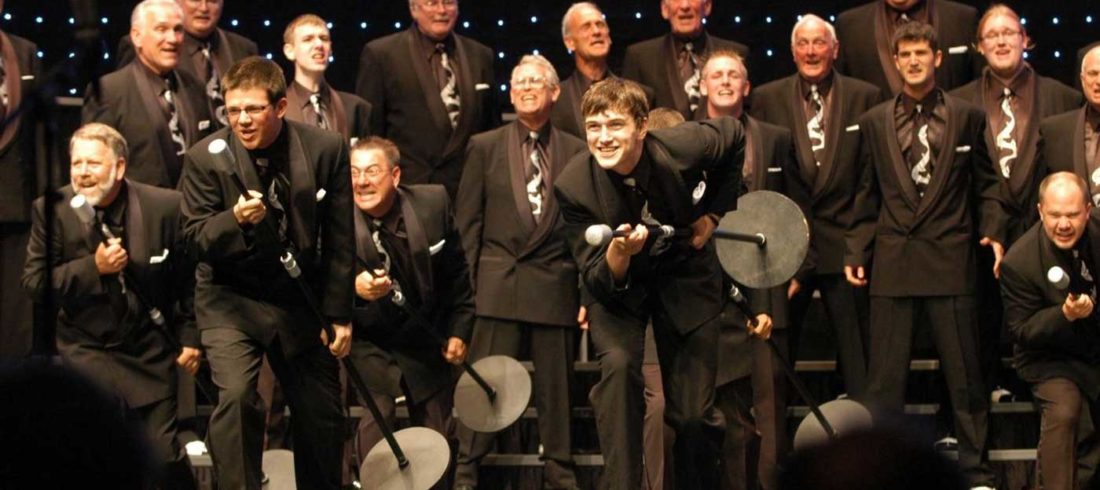 The Oregon SenateAires at Sweet Harmony Dessert Show 
The Oregon SenateAires, a local a capella barbershop quartet, will be combing delicious song with delicious desserts for an a capella sing out. Join them at the Salem Scottish Rite Center and get a taste of their award-winning sound.
Saturday | 7 pm | Salem Scottish Rite Center, 4090 Commercial St. SE, Salem | $10-$15 | senateaires.org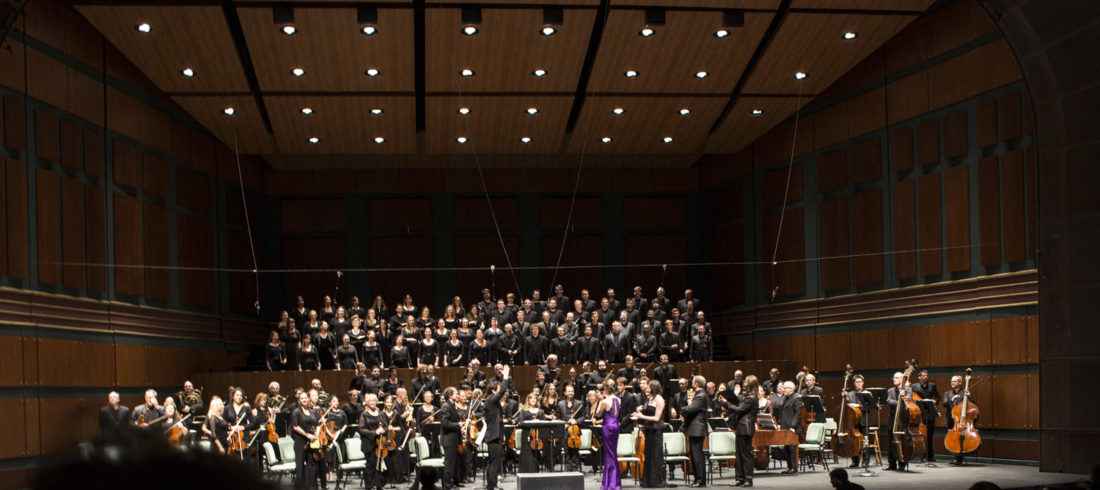 Oregon Bach Festival
The Oregon Bach Festival concludes this weekend with the last few music-filled evenings. Be sure to take advantage of your last chances to enjoy the music until next summer's festival.
An Evening with Philip Glass | Wednesday | 7:30 pm | Soreng Theater, Hult Center, 1 Eugene Center | $62.50 | http://oregonbachfestival.org/event/an-evening-of-music-and-conversation-with-philip-glass/?instance_id=21
On the House: Organ Institute Showcase | Thursday | 1 pm | First United Methodist Church, 1376 Olve St. | Free | http://oregonbachfestival.org/event/on-the-house-organ-institute-showcase/?instance_id=22
Glass: Piano Concerto No. 3 | Thursday | 7:30 pm | Beall Concert Hall, University of Oregon, 961 E 18th Ave. | Currently sold out | http://oregonbachfestival.org/event/philip-glass-piano-concerto-no-3/?instance_id=23
Inside the Music Brunch | Friday | 12:30 pm | The Studio, Hult Center, 1 Eugene Center | Currently sold out | http://oregonbachfestival.org/event/inside-the-music-brunch/?instance_id=24
Simply Three | Friday | 7:30 pm | Soreng Theater, Hult Center, 1 Eugene Center | Currently sold out | http://oregonbachfestival.org/event/simply-three/?instance_id=25
Let Talk! with KWAX radio host Peter van de Graff and UO music theorist Stephen Rodgers | Saturday | 6:30 pm | The Studio, Hult Center, 1 Eugene Center | Free | http://oregonbachfestival.org/event/lets-talk-with-peter-van-de-graaff-3/?instance_id=26
Mendelssohn: Elijah | Friday | 7:30 pm | Silva Concert Hall, Hult Center, 1 Eugene Center | $22.50-$73.75 | http://oregonbachfestival.org/event/mendelssohn-elijah/?instance_id=27