Live performances are the focus of this weekend, including large concerts, multi-media performance pieces, and live music at multiple venues across Eugene and beyond.
Wine 101 at Provisions
Take your wine tasting skills to the next level at Provisions' Wine 101 class this Wednesday. Learn what those wine terms actually mean and better enjoy wine thanks to Jordan Hughes, Blackboard manager and oenophile. Register in advance on their website.
Wednesday | 5:30 pm | Blackboard at Provisions, 296 E 5th Ave. | $50 | provisionsmarkethall.com
Fourth Annual Brew, Blues, and Chowder
Beergarden is hosting their fourth annual Brew, Blues, and Chowder Fest starting on Thursday with live music from Anya Lecuyer. Each food truck will be putting together their own take on chowder, such as a blue cheese and corn chowder from Bounty Meat and Cheese. There will be live blues music each evening and a draft selection featuring Oregon beers.
Thursday-Sunday | Times vary | Beergarden, 777 W 6th Ave. | Free admission | beergardenme.com
14th Annual Good Earth Home, Garden, and Living Show
Head down to the Lane Events Center for the 14th Annual Good Earth Home, Garden, and Living Show. There will be 220 home, garden, and living exhibits, a photography exhibit, and gardening workshops lead by Dr. Carol Deppe. There will also be other fun activities to help inspire you in your garden and home this spring, including a butterfly exhibit! They will also be collecting canned food donations for FOOD for Lane County and matching monetary donations for ShelterBox USA.
Friday, 5 pm; Saturday and Sunday, 10 am | Lane Events Center, 796 W 13th Ave. | Free admission and parking | h eugenehomeshow.com
Oregon Contemporary Theatre: The Understudy
A main star and their understudy battle it out in The Understudy, a comedy presented by Oregon Contemporary Theatre. Opening this Friday, performances will run each weekend until February 3, including matinee performances on January 27 and February 3.
Opens Friday, through Feb. 3 | 7:30 pm | Oregon Contemporary Theatre, 194 W Broadway | $15-$40 | octheatre.org
Josh Turner at Chinook Winds Casino
Country artist Josh Turner is coming to the Chinook Winds Casino. Straight from Nashville, this multi-platinum artist and his distinctive style have earned more than a few award nominations. See him this Friday and Saturday in Lincoln City!
Friday and Saturday | 8 pm | Chinook Winds Casino, 1777 NW 44th St., Lincoln City | $50-$65 | 16+ | chinookwindscasino.com
Oregon Pinball Championships
For the first time, Eugene is hosting the Oregon Pinball Championships at Blairally Vintage Arcade, put on by the International Flipper Pinball Association. Eugene has five people qualified for the event. The winner will attend the national finals in Las Vegas for a chance to qualify for the world championship in Italy this summer. It all starts Saturday morning!
Saturday | 10 am | Blairally Vintage Arcade, 245 Blair Blvd. | facebook.com/events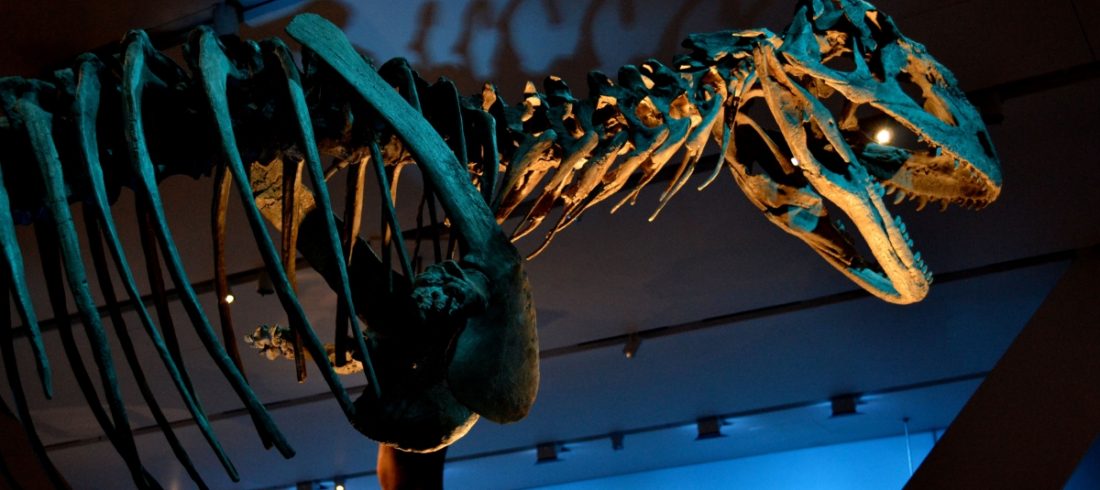 Grand Opening Weekend: Dinosaurs Take Flight
Opening this weekend at the Museum of Natural and Cultural History, Dinosaurs Take Flight: The Art of Archeopteryx focuses on a feathered dinosaur with artwork, fossils, replica skeletons, and interactive activities and media for archeologists all ages. This weekend, the museum is hosting a weekend-long dinosaur party with dinosaur-themed crafts and the chance to do your own excavating!
Saturday and Sunday | 11 am | Museum of Natural and Cultural History, 1680 E 15th Ave. | Regular admission rates apply |natural-history.uoregon.edu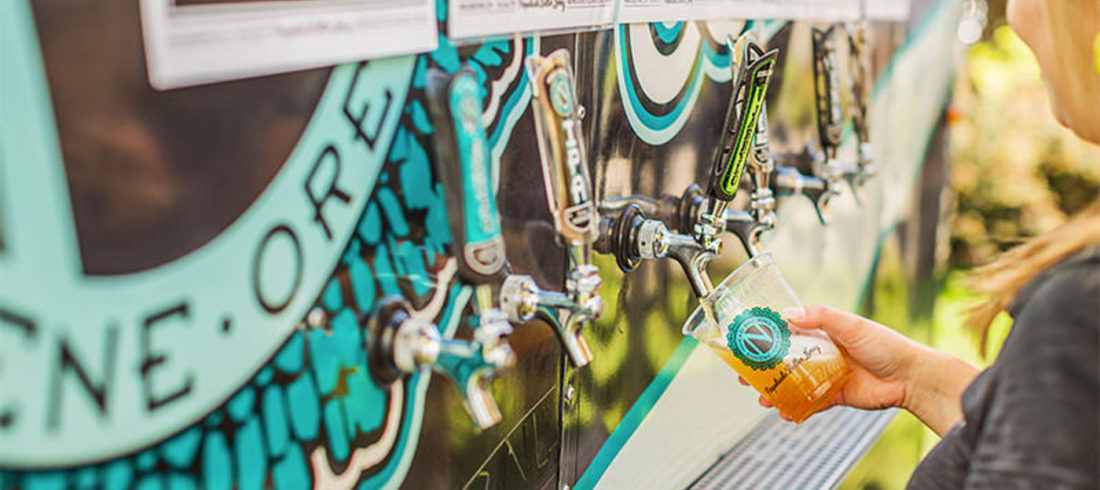 "Drink Beer Save Lives" at Ninkasi
Ninkasi and Adventure Medics are teaming up for "Drink Beer Save Lives" this Saturday. While you're sipping your favorite brew, they will teach you how to be comfortable in administering CPR and using and AED safety and effectively. You will leave with a two-year CPR/AED certification card. Register early!
Saturday | 1:30 pm | Ninkasi Studios, 155 Blair Blvd. | $75 | advmedics.com
Brian McKnight at Spirit Mountain Casino
R&B musician Brian McKnight will be performing at Spirit Mountain Casino this Saturday. This singer, songwriter, music producer, arranger, and musician is a musical expert, with 16 Grammy nominations spanning his career.
Saturday | 6 pm | Spirit Mountain Casino, 27100 SW Salmon River Hwy., Grand Ronde | $30-$50 | 21+ | spiritmountain.com
Opiuo at WOW Hall
New Zealand-born producer, DJ, and multi-instramentalist, Opiuo is coming to the WOW Hall on Saturday, with special guest, Daily Bread. Focusing on bringing the experience of "syzygy" to life with his 2019 Astro Syzygy Tour, Opiuo will be a high-energy show.
Saturday | 9 pm | WOW Hall, 291 W 8th Ave. | $20 in advance | wowhall.org
Matt Hartner Memorial Volleyball Classic
Across four locations in Eugene and Springfield, the Matt Hartner Memorial Volleyball Classic will bring together 264 teams from high school-age clubs all over the Pacific Northwest. It all starts this Saturday. See website for full schedule.
Saturday-Monday | Multiple locations | Free admission | mhmvolleyballclassic.com
The Infamous Stringdusters at McDonald Theatre
The Infamous Stringdusters, an acoustic/bluegrass band are coming to the McDonald Theatre, fresh off their Grammy win for best Bluegrass Album, Laws of Gravity. Buy your tickets ahead of time to save $5!
Sunday | 8 pm | McDonald Theatre, 1010 Willamette St. | $20-$25 | mcdonaldtheatre.com
Sybrina Fulton at OSU
Sybrina Fulton, mother of Trayvon Martin, will speak at OSU as part of the university's MLK Jr. Celebration. When Trayvon was killed by police in 2012, Sybrina became a huge proponent of the Black Lives Matter movement. The celebrations that day will also include a peace breakfast and a peace march, as well as three legacy awards presented to community members.
Monday | 11 am | Austin Auditorium, LaSells Stewart Center, OSU, 875 SW 26th St. | Free | today.oregonstate.edu
JOJO ABOT: Power to the God Within
JOJO ABOT, multi-discipline artist currently in residence at the Hult Center, will present her Power to the God Within performance piece, which incorporates sound, movement, fashion, film, and mixed media art to re-present the black being as divine and all powerful. To bring this message forward, the fully-immersive performance will prominently feature three manifestations of God as inspired by the Ewe mythology of creation: MAWU, SOGBU, and LISA. Catch the performance on Tuesday or Thursday, January 24.
Tuesday | 7:30 pm | Hult Center, 1 Eugene Center | $33-$37.50 | hultcenter.org
Staff Restaurant Pick: Party Downtown
Party Downtown offers two different experiences at their downtown location. Enter from Broadway for Party Bar, where you can enjoy a limited menu, prominently featuring oysters, while sipping on one of their signature cocktails. In the Party Downtown restaurant, reservations are required for their three- or seven-course dinner made with local, fresh foods that is friendly to all types of eaters. They also have a location in the Friendly Street neighborhood, called Party on Friendly.
Party Downtown | 64 W 8th Alley | Thurs-Sat, 5 pm-9 pm | partyeugene.com