This weekend is packed full of exciting happenings. Grab a beer at Brewfest, do some yoga, or do some Valentine's Day-themed events to get ready for the day of love next Thursday. Hopefully we don't get snowed in!
Brunch celebrating 125th birthday of the Heceta Head Lighthouse
Heceta Head Lighthouse, north of Florence, is turning 125 years old this year! To celebrate, they will be offering a number of events over the next few months, including a seven-course brunch and historic home tour this Thursday. Reservations are required, so get your seat saved now! There will be another brunch on March 7.
Thursday | 10 am | Heceta Head Lighthouse, 92072 Hwy. 101 S, Yachats | $60 | hecetalighthouse.com
Steam Plant concept open house
With all the other construction happening on the Riverfront near 5thStreet, the question arose about what to do with the Steam Plant. A project has been proposed and there will be an opportunity to see the details of the proposal at an open house on Thursday. They also have a survey open through February 19.
Thursday | 4 pm | EWEB Community Room, 500 E 4thAve. | Free | eugene-or.gov
YP Connect: Webfoot Bar and Grill
Put on your networking hat and head down to Webfoot Bar and Grill for this month's YP Connect. Rub elbows with other young professionals while you trade cards and meet industry leaders. Register on their website.
Thursday | 5 pm | The Webfoot, 839 E 13thAve. | $10-$20 | web.eugenechamber.com
Claim 52 Kitchen presents Valentino's Virus
Claim 52 Kitchen is hosting a Valentine's Day-themed escape room to celebrate the day of love. To escape, you must defeat the evil Valentino, stopping him from releasing a chemical weapon that would turn every kid into one of his minions. There are five different time slots every evening, Thursday through Saturday this week, and Wednesday and Thursday of next week.
Multiple dates | Slots starting at 5:45 pm | Claim 52 Kitchen, 1203 Willamette St., #140 | $20 | escapeartistnw.com
Oregon Sports Summit at Venue 252
Learn how to run your own sports event at the Oregon Sports Summit at Venue 252 this Friday. Whether or not you've planned an event before, this workshop is recommended for athletic directors, coaches, booster club members, and sports teams members.
Friday | 1 pm | Venue 252, 252 Lawrence St. | $5-$10 | eugenecascadescoast.org
Symphony Yoga with Lydia
Indulge your excitement for the Eugene Symphony's performance of Rhapsody in Blue with Symphony Yoga this Friday. Beginners are welcome to this gentle yoga class taught by Lydia Van Dreel, registered yoga teacher and horn player with the symphony. First come, first serve, so get your mat down early to claim your spot!
Friday | 2 pm | Wild Light Yoga Center, 820 Charnelton St. | $10-$15 | eugenesymphony.org
KLCC Brewfest
Get your brew on at the KLCC Brewfest this Friday and Saturday, which will bring together 200 craft beers from 80 breweries. There will be a homebrew competition, a music sale, food provided by Oakway Catering, live entertainment including Fortune's Folly and Inner Limits, and an interview with Connah Jay. There will be a discounted ticket for all designated drivers! Drink responsibly!
Friday, 5 pm; Saturday, 1 pm | Lane Events Center, 796 W 13thAve. | $10-$22 | klcc.org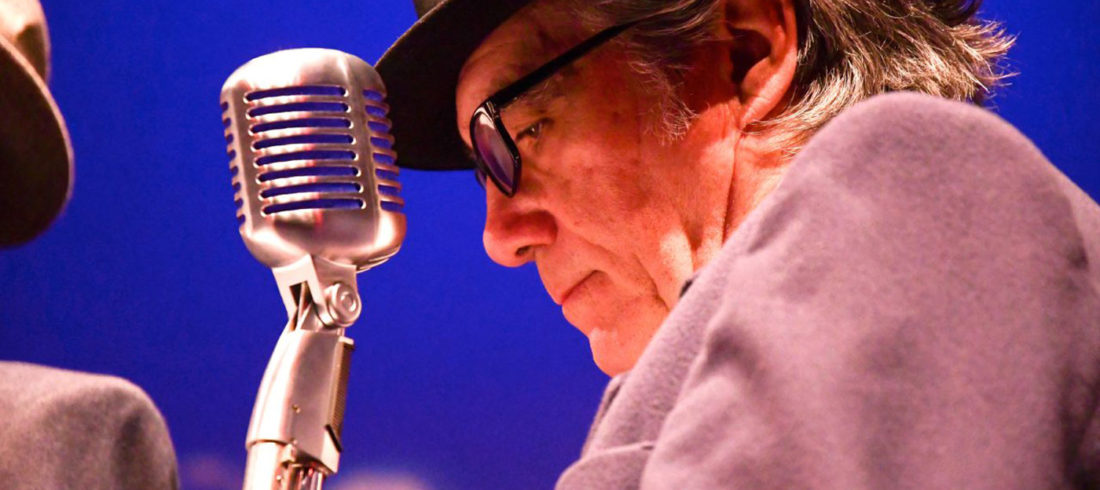 Casablanca by Radio Redux
Radio Redux is bringing the classic Casablancato the stage this weekend. While Humphrey Bogart and Ingrid Bergman will be absent, Radio Redux's cast, directed by Fred Crafts, will make you feel like you're truly in Rick's Café Americain in Casablanca. You'll want them to play it again.
Friday and Saturday, 7:30 pm; Sunday, 2 pm | Soreng Theater, Hult Center, 1 Eugene Center | $17.50-$22 | radioreduxusa.com
Polar Plunge for Special Olympics
Take the plunge into freezing cold water for Special Olympics Oregon this Saturday. Not only will it awaken your senses, but you'll be contributing to a great cause. There will even be a costume contest, so come prepared!
Saturday | 9 am | Maurie Jacobs Park, Fir Ln. | $50 fundraising required | plungeoregon.com
KindTree Autism Rocks Sweetheart Sale
If you're thinking of buying jewelry for your sweetie this Valentine's Day, look no further than the Sweetheart Sale at Mona Beads, benefitting KindTree Autism Rocks. They have everything from bracelets to necklaces to earrings, all made by women with developmental disabilities.
Saturday | 11 am | Mona Beads, 1712 Willamette St. | Free admission | kindtree.org
Sweethearts Tea at SMJ House
Enjoy a traditional Victorian tea, themed for Valentine's Day, at the Shelton McMurphey Johnson House this Saturday or Sunday. Charm your Valentine with your etiquette while sipping tea and enjoying delicious goodies. Get your tickets in advance!
Saturday and Sunday | 1 pm | Shelton McMurphey Johnson House, 303 Willamette St. | $25-$30 | smjhouse.org
Visual Magic Gallery Tour at Jordan Schnitzer
As part of an ongoing Visual Magic Gallery Tour series, Jordan Schnitzer are hosting artists Sandy Brooke, George D. Green, Carol Hausser, and Nancy Lindburg this Saturday. The artists will discuss their paintings and how they approach color and abstraction in their works.
Saturday | 2 pm | Jordan Schnitzer Museum of Art, 1430 Johnson Ln. | jsma.uoregon.edu
Romeo and Juliet by Eugene Ballet
Eugene Ballet is presenting Toni Pimble's ballet of the classic tale Romeo and Juliet.The star-crossed lovers will leap into their young romance with little abandon, leaving the deep feud between their families aside.
Saturday, 7:30 pm; Sunday, 2 pm | Hult Center, 1 Eugene Center | $34-$68 | eugeneballet.org
Truffle Shuffle
Lace up your running shoes and hit the trail at Alton Baker Park at the annual Truffle Shuffle, benefitting veteran families through St. Vincent de Paul. There will be four opportunities to race: a kids' 700-meter Fun Run, a 2-mile run, a 2-mile walk, and a 4-mile walk. All finishers get a delicious chocolate truffle!
Sunday | See website for race times | Alton Baker Park, 100 Day Island Rd. | $20-$30 | eclecticedgeracing.com
Acrylic Pour Flip and Drag ArtShop
Learn the flip and drag technique to create unique art pieces, hosted by A & A Creative Arts at Eugene Mindworks. You'll have the chance to experiment with many different colors to find the perfect combination. Get your tickets in advance on their website.
Sunday | 1 pm | Eugene Mindworks, 207 E 5thAve., Ste. 220 | $35 | facebook.com/events
Let's Talk about Love! Spoken Word workshop
As part of their Let's Talk about Love! series, the OSLP Arts and Culture program is hosting a spoken word poetry workshop this Sunday. Jorah LaFleur will take participants through expressing love and heartbreak through metaphor and rhythm. Participants will also be invited to share their poems at the Let's Talk about Lovepop-up gallery on February 12th. All experience levels welcome.
Sunday | 3 pm | OSLP Arts and Culture Program Gallery, 309 W 4thAve., Ste. 100 | $15-$30 | artsandcultureeugene.org
PJ Masks Live! Save the Day
Cowboy, Owlette, and Gekko, with their friend PJ Robot, are back at the Hult Center, this time needing your help to defeat the sneaky Romeo, Night Ninja, and Luna Girl! This live show brings the TV characters to life on stage with both your favorite and brand new songs. There is also the opportunity for a meet and greet.
Monday | 6 pm | Hult Center, 1 Eugene Center | $20-$67 | hultcenter.org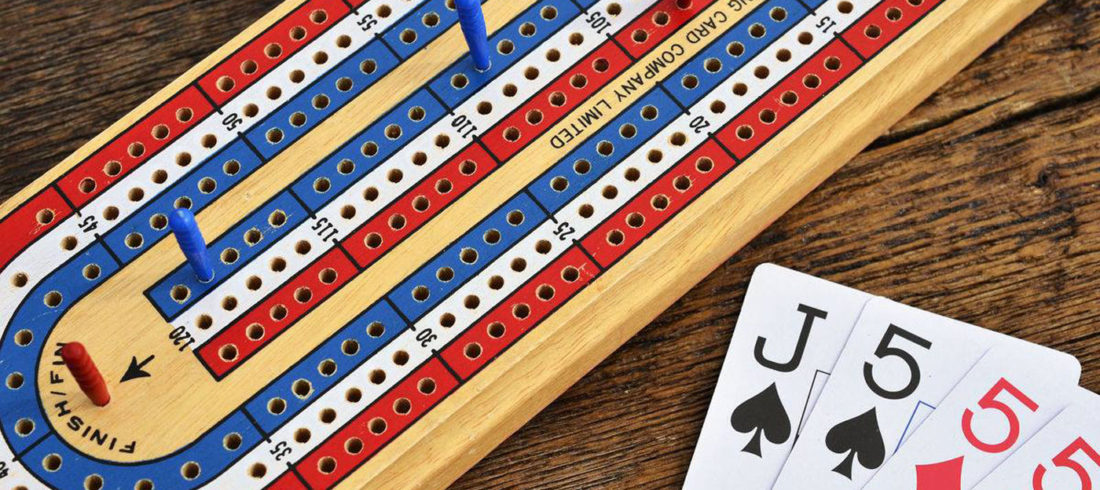 Bier Stein Cribbage Tournament
Pick your favorite beer from their fridges or on tap and cozy up to a couple games of cribbage at the Bier Stein. They are hosting a tournament, with prizes for first, second, and third places!
Monday | 6:30 pm | Bier Stein, 1591 Willamette St. |thebierstein.com
The Grateful Dead Experience by Dark Star Orchestra
Dark Star Orchestra is continuing their 13 years of homage to The Grateful Dead at the McDonald Theatre this Monday. They'll play songs from the Dead's extensive list, bringing the energy and stage presence they were known for. Get your tickets in advance or at the door.
Monday | 7 pm doors open | McDonald Theatre, 1010 Willamette St. | $27-$30 | mcdonaldtheatre.com
UO Acrobatics and Tumbling vs. Hawaii Pacific
The UO Acrobatics and Tumbling team is kicking off their season with a match against Hawaii Pacific. They'll compete in six events to win the day: compulsories, acro, pyramid, toss, tumbling, and a team event.
Tuesday | 3:30 pm | Starting at Matt Knight Arena, 1776 E 13thAve. | goducks.com
Buzzed with Bachata Dance Lessons
The Oregon Wine Lab is offering an opportunity to learn bachata, a style of Latin American dancing, while sipping a glass or two or three from their collection of wines. Lily and Joey will lead the way. No partner needed!
Wednesday | 7:30 pm | Oregon Wine Lab, 488 Lincoln St. | Free admission | oregonwinelab.com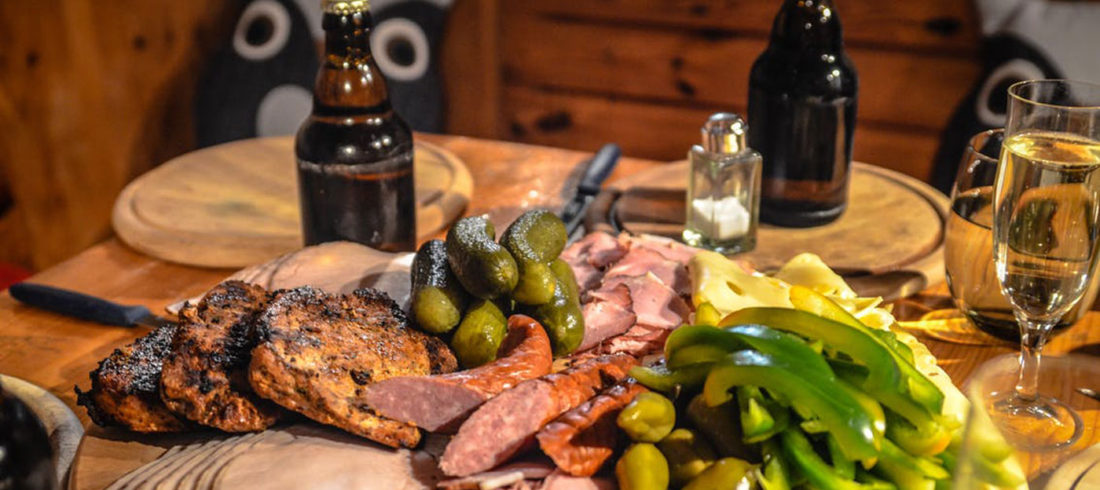 Staff Restaurant Pick: Scribles Bistro & Deli
Pairing gluten-free meats and cheeses with local produce and delicious breads (gluten-free and not), the team at Scribles Bistro knows their way around an amazing charcuterie plate. Offering sandwiches, like their two signature takes on the classic philly cheese, they also have a full menu of cocktails, beer, cider, wine, and non-alcoholic drinks. There's also a kids' area in their restaurant, so your kiddos can play while you do.
Scribles Bistro and Deli | 1123 Monroe St. | Mon-Sat, 11 am-11 pm; Sun, 10 am-11 pm | scriblesbistroanddeli.com