It's the weekend before Christmas! Now's the time for those last-minute gifts, traveling, or welcoming loved ones into town. There is still much to enjoy in town this weekend, many of which are perfect to share with those from out of town. Happy Holidays!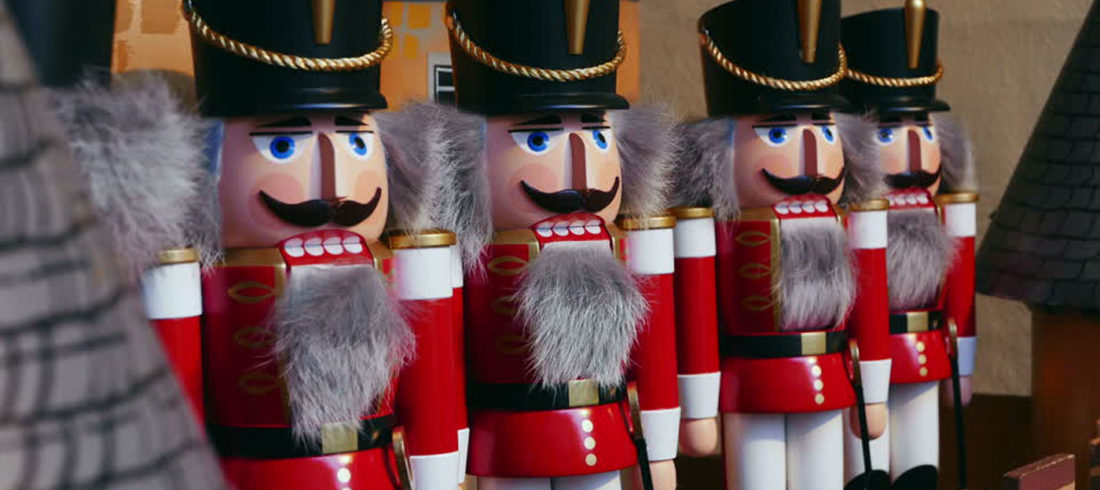 The Nutcracker–Escape the Room Oregon
Test your puzzle solving skills at Escape the Room Oregon's Nutcracker-themed escape room. Follow the classic tale, taking on challenges as you defeat the evil Mouse King to get home in time for Christmas. This is a family-friendly room, perfect for sharing with loved ones visiting for the holidays.
Wed-Sun, now until December 30 | Multiple times | Escape the Room Oregon, 303 S 5thSt., Springfield | $25-$30 | escapetheroomoregon.com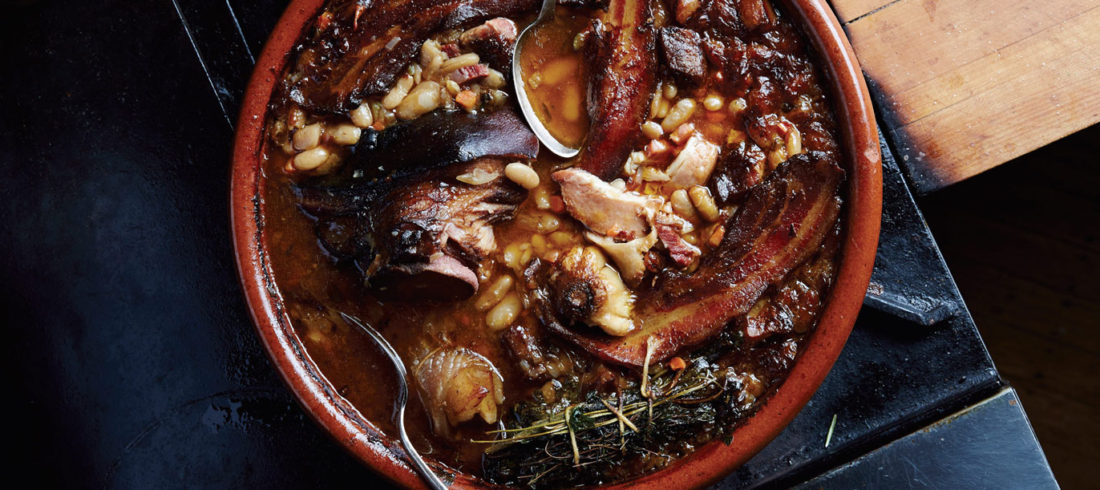 Cassoulet & Cocktails
Falling Sky and Thinking Tree Spirits are joining forces to benefit the Relief Nursery at their Cassoulet and Cocktail event this Thursday. Enjoy a duck, rabbit, sausage, ragout, and beans cassoulet while sipping delicious cocktails made with Thinking Tree spirits. Buy your tickets in advance, there is limited availability.
Thursday | 6 pm | Falling Sky Delicatessen, 790 Blair Blvd. | $30 | fallingskybrewing.com/cassoulet-cocktail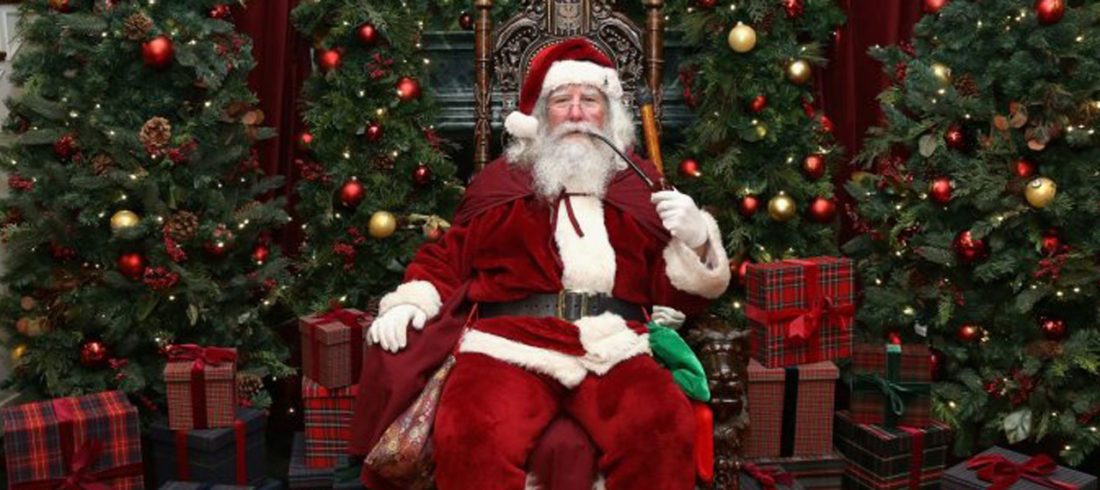 Santa at Fifth Street Public Market
While you're enjoying the snowfall, get in your last visit with Santa to make sure he has your complete Christmas list and to ensure you're on his good side. Gather the family for a photo as well, with multiple package options available from Clementine Photos.
Friday, 4 pm; Saturday, 2 pm; Sunday, 12 pm | Public Market Eateries, Fifth Street Market, 296 E 5thAve. | Free admission, photo packages $8-$28 | 5stmarket.com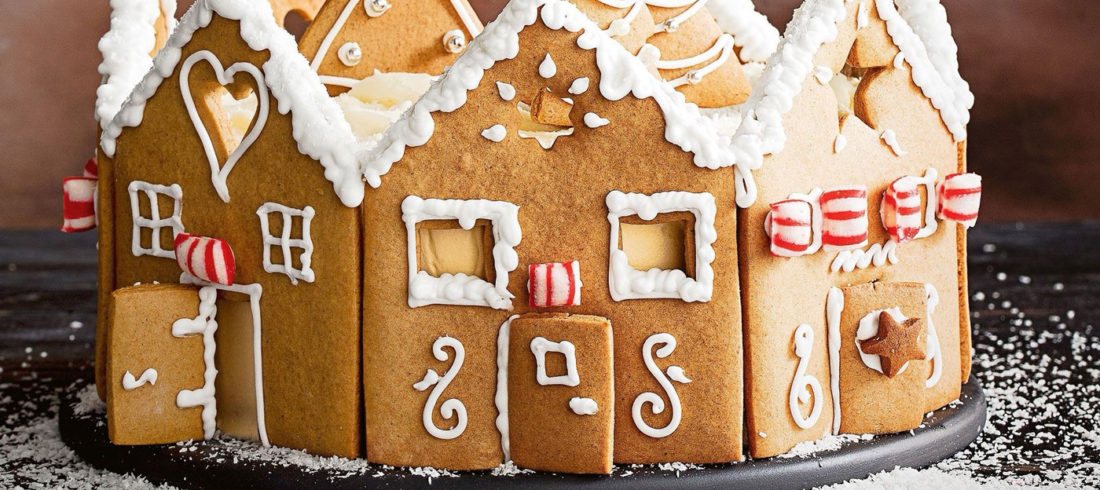 Gingerbread House Night at Adventure! Children's Museum
Bring some candy and celebrate the winter solstice by making a gingerbread house at Adventure! Children's Museum this Friday. Their team will help you build your gingerbread masterpiece with their materials and expertise. RSVP early!
Friday | 6 pm | Adventure! Children's Museum, 490 Valley River Center | $12 per gingerbread house | facebook.com/events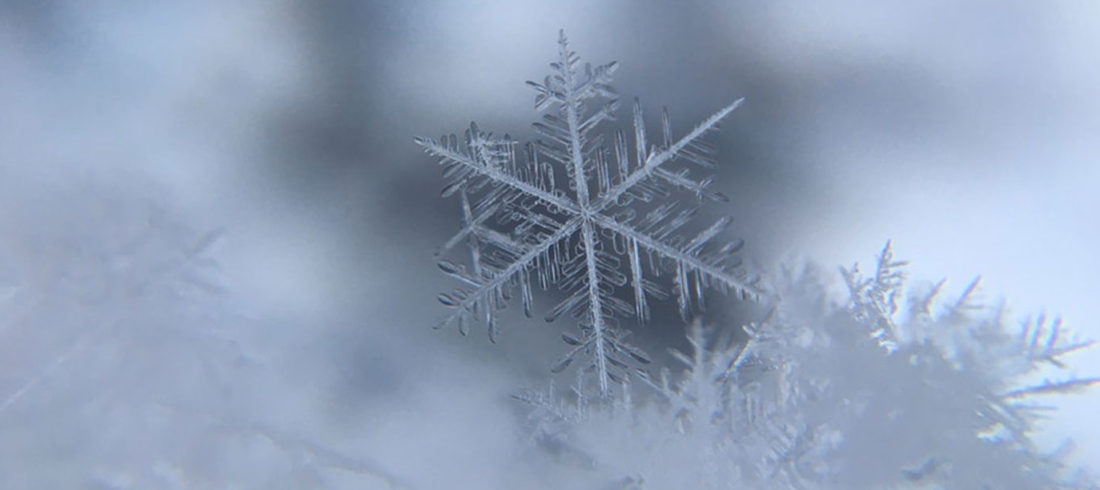 Winter Solstice Celebration at Dorris Ranch
Celebrate the winter solstice at Dorris Ranch for a family-friendly event with lights, a campfire, storytelling, yummy treats, craft making, and a lit walk.
Friday | 6 pm | Dorris Ranch, 205 Dorris St. | $7-$9 | willamalane.org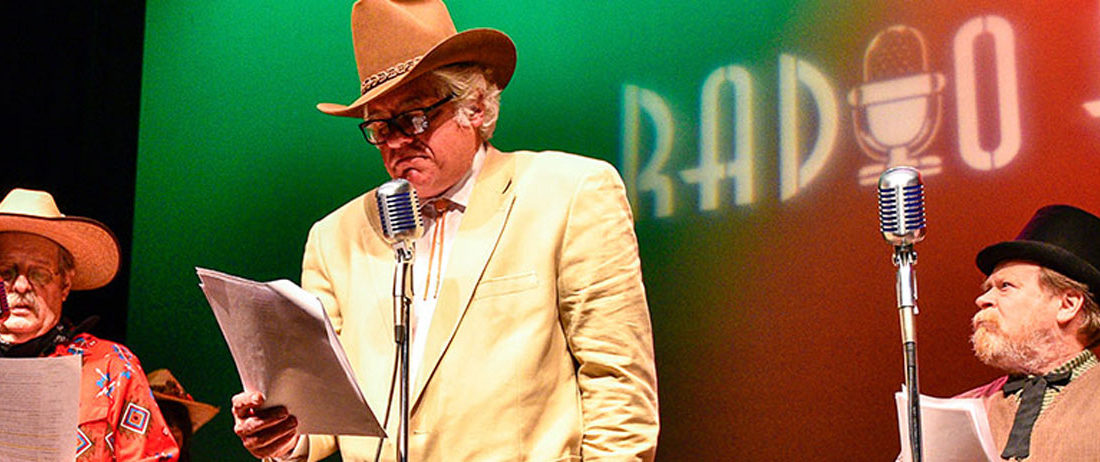 A Cowboy Christmas
Radio Redux is bringing classic radio charm to A Cowboy Christmasat the Hult Center this weekend. The show will feature songs and stories, all paying homage to the cowboy way of life.
Friday and Saturday, 7:30 pm; Sunday, 2 pm | Hult Center, 1 Eugene Center | $22-$25 | hultcenter.org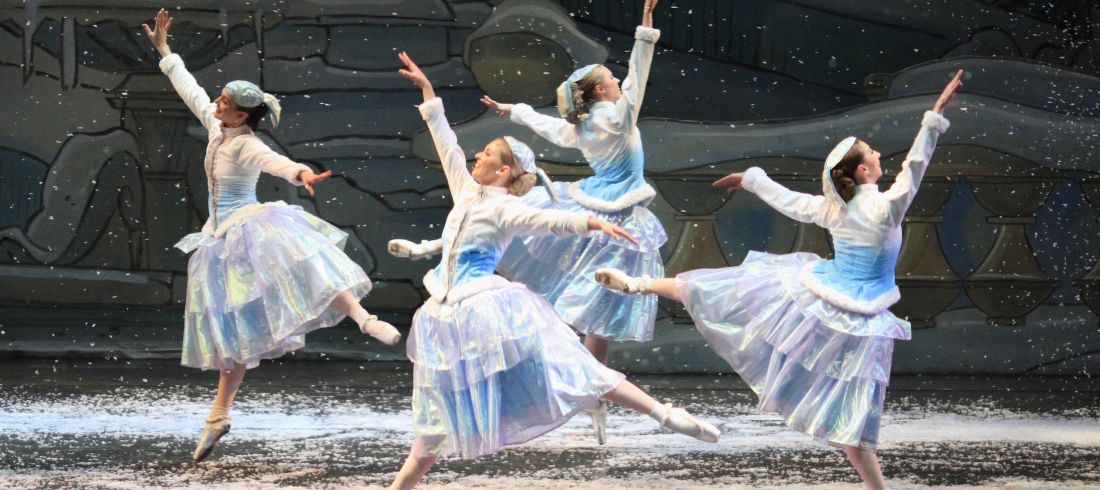 The Nutcracker
The Eugene Ballet is hosting their annual performance of The Nutcrackerfeaturing the dancing, magic, and victory over the Mouse King and his "Pirate Henchmice" we all know and love from this holiday classics. There will be multiple opportunities to start or continue this tradition, with evening performances Friday and Saturday, and afternoon performances on Saturday and Sunday.
Friday, 7:30 pm; Saturday, 2 pm and 7:30 pm; Sunday, 2 pm | Hult Center, 1 Eugene Center | $30-$68 | eugeneballet.org/nutcracker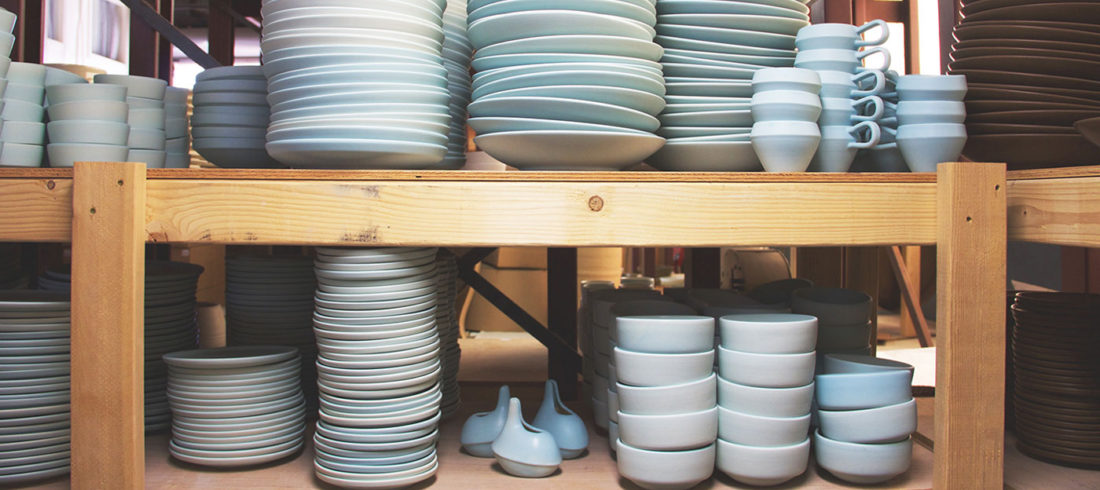 Amy the Potter Holiday Studio Sale
Give the gift of beautiful pottery, handmade by Amy the Potter. Check out her work at her holiday studio sale at Essence this Saturday. Her unique plates, pitchers, yarn bowls, and other original pieces will be the perfect accent to your collection.
Saturday | 10 am | Essence, 2296 Cleveland St. | Free admission | facebook.com/events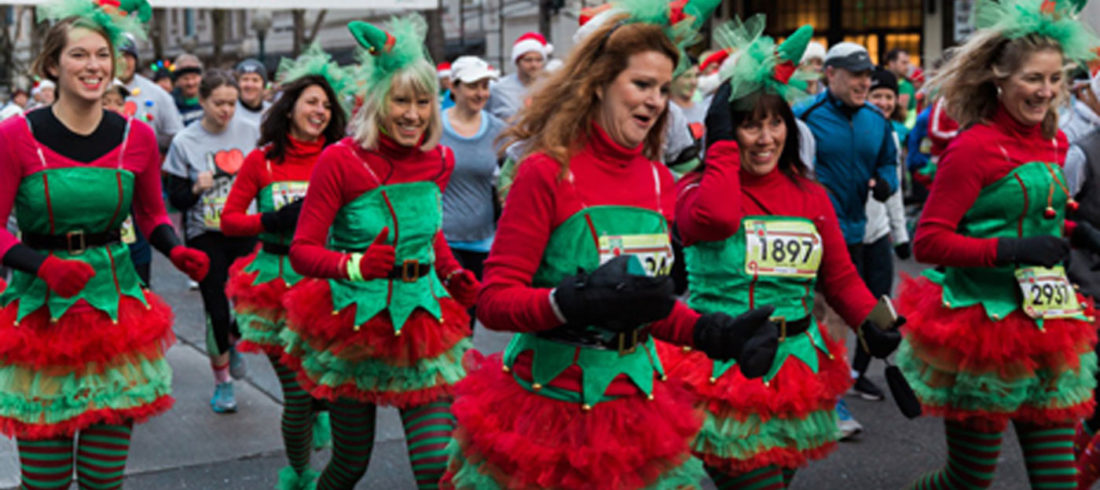 Jingle Bells Run
Get your blood pumping and stay warm at the Jingle Bells Run, hosted by Eclectic Edge Racing, this Saturday. Run either the 15K or 5K, with the option for your kiddos to run in the Rudolph Run, which will include a visit from Santa. Register online or on race day.
Saturday | 10:30 am packet pick up | Eclectic Edge Racing, 750 Commercial St. | $20-$30 | eclecticedgeracing.com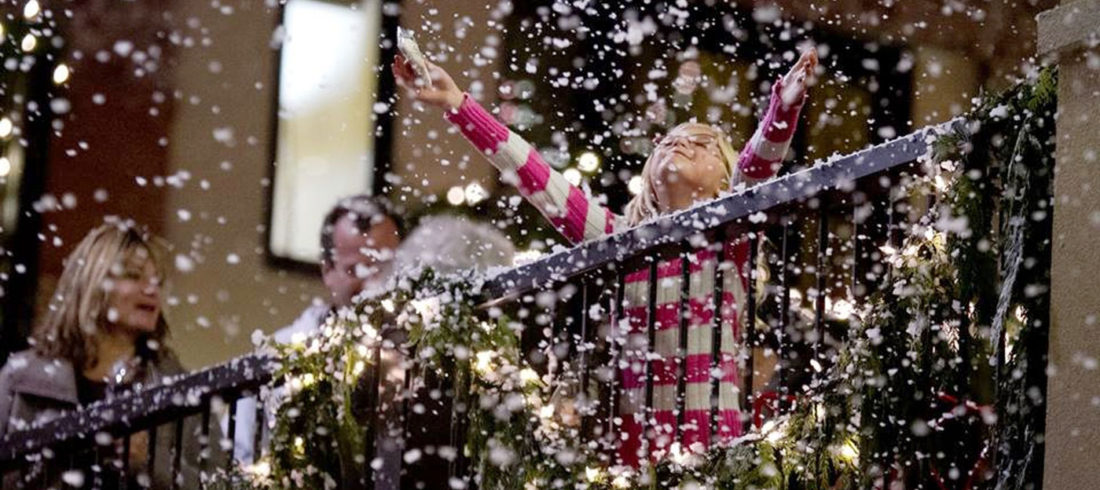 Snowfall at Fifth Street Public Market
This Saturday is your last chance to see snow at Fifth Street Market for the holidays! Come see the magic and enjoy other holiday festivities at the market.
Saturday | 6 pm | Fifth Street Market, 296 E 5thAve. | Free | 5stmarket.com/events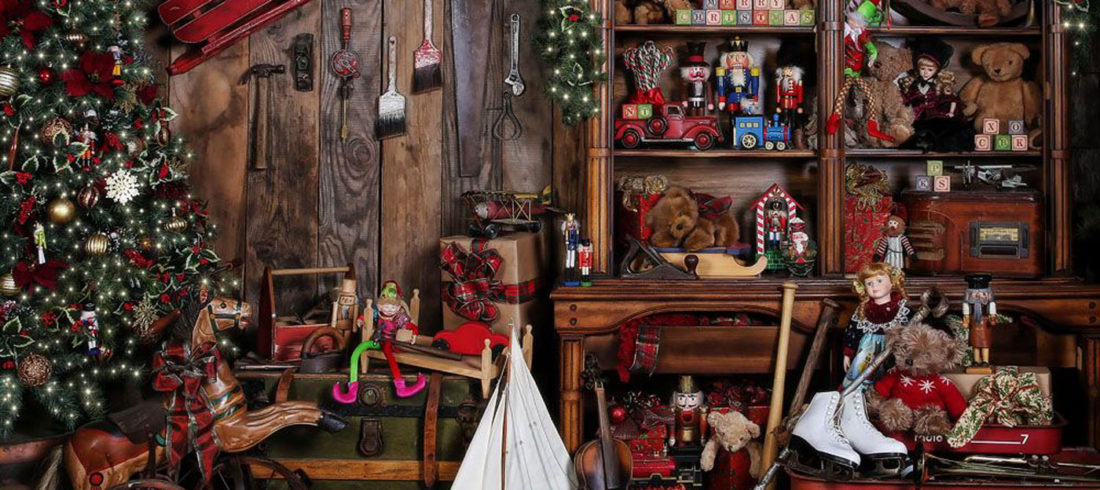 Santa's Improv Workshop
Holiday-themed improv at the Very Little Theatre will have you laughing in your seat or on the stage (if you're participating) as cast members play various games such as "Scene from a Hat," "Moving People," "Alphabet," and many others. No charge for admission, but donations will be accepted at the door. For ages 14 and up.
Saturday | 7:30 pm | Very Little Theatre, 2350 Hilyard St. | Free admission | facebook.com/events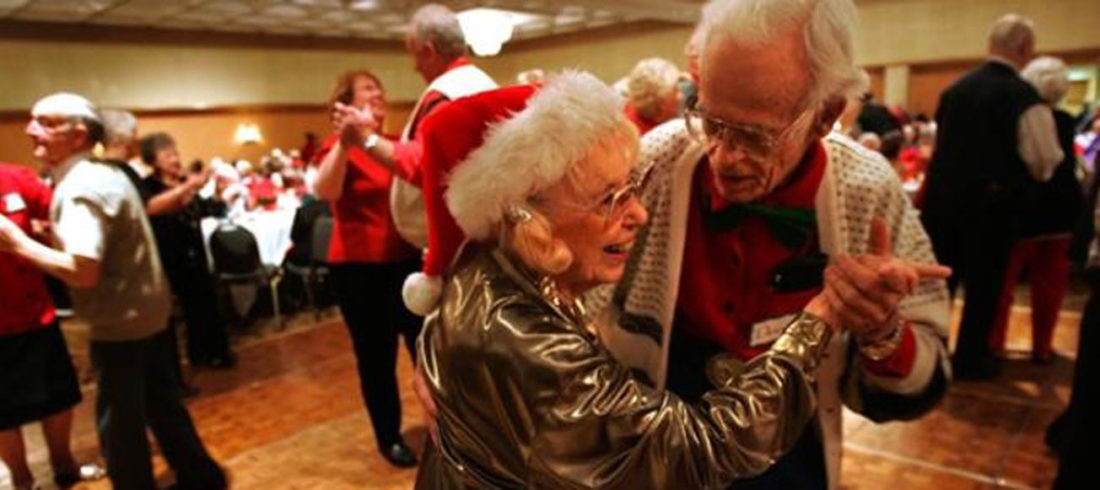 Lane County Senior Holiday Dinner
FOOD for Lane County is hosting their annual Senior Holiday Dinner on Christmas Day, complete with door prizes, live music, dancing, and a delicious dinner. Buy your tickets ahead of time at the Campbell Senior Center, the Willamalane Adult Activity Center, and Viking Sal Senior Center.
Tuesday | Eugene Hilton, 66 E 6thAve. | $8 | foodforlanecounty.org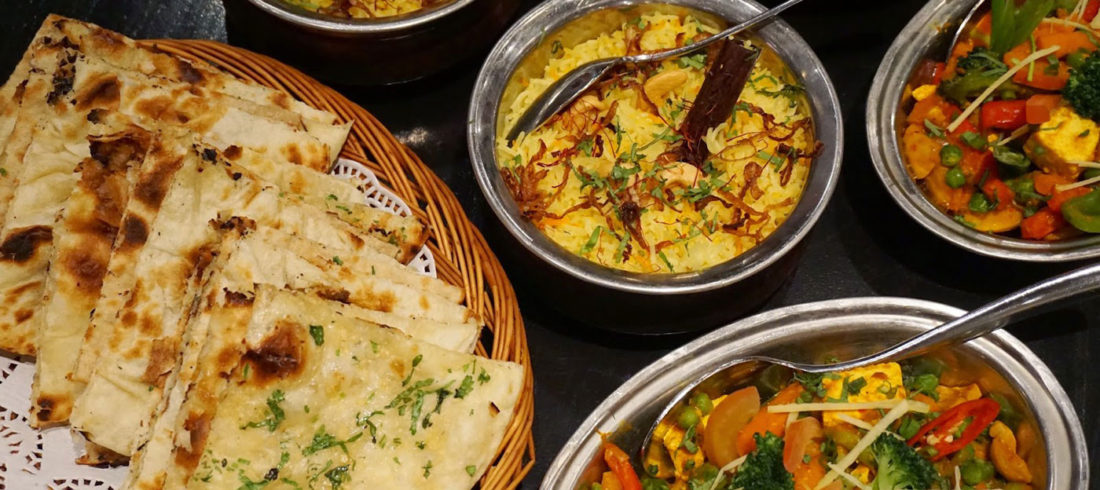 Staff Restaurant Pick: Taste of India
Now in their new location on Villard Street, Taste of India is back in action, serving lunch and dinner. They have a large selection of gluten-free and vegan options, which you can enjoy in their indoor or outdoor dining spaces. Sip an Indian beer while enjoying their Chicken Korma or a Chole Samosa, all at a great price.
Taste of India | 1365 Villard St. | Mon-Sat, 11 am-2:30 pm, 5 pm-9:30 pm | 541/505-8526