The holiday festivities continue in the weeks leading up to our winter holidays! Check out one of these great events to celebrate.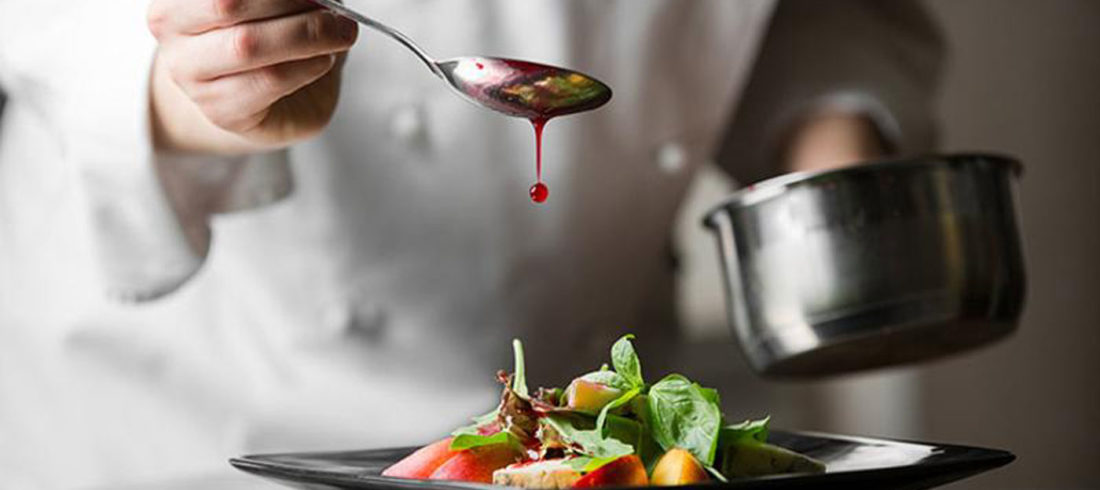 Cooking with Keith
Chef Keith Ellis will be teaching a demo class on Thursday, pairing a four-course meal with four Capitello wines. Learn from an expert just in time for the holidays.
Thursday | 6:30 pm | Capitello Wines Tasting Room, 540 Charnelton St. | $65 | capitellowines.com
The "Organ" Symphony
On Thursday, the Eugene Symphony will be performing a trio of pieces: Hector Berlioz' Le Corsaire Overture, Sergei Prokofiev's Piano Concerto No. 3, and Camille Saint-Saëns' Symphony No. 3 "Organ." Jessica Cottis will conduct with Aristo Sham on the piano.
Thursday | 7:30 pm | Hult Center, 1 Eugene Center | $28.50-$68 | eugenesymphony.org
The Jazz Kings: A Holly Jolly Christmas
Get into the holiday spirit at A Holly Jolly Christmas, a family-friendly Christmas concert by the Jazz Kings at the Shedd. They will perform all the classics and even invite you to join! They will also be performing in Roseburg on Monday and Corvallis on Tuesday.
Thursday, 7:30 pm; Sunday, 3 pm | The Shedd, 868 High St. | $12-$34 | theshedd.org
Holiday Drink Tasting
Jazzy Ladies Café is hosting a Holiday Drink Tasting class to teach you five old fashioned cocktails that will please you and your guests this season. Learn how to make hand-shaken eggnog, hot toddies, a flip, a New Amsterdam winter sling, and bishop wine. You can also choose to eat dinner before or after. Classes will be held this Friday and next.
Friday and Dec. 20 | 6 pm | Jazzy Ladies Café, 45 E 8th Ave. | $35 | jazzyladiescafe.com
Babes in Toyland
Reimagined with jazz music and whimsical dance, Ballet Fantastique is opening their performances of Babes in Toyland this Friday. The accompanying music will be performed by Swing Shift Jazz Orchestra with vocalists from the University of Oregon Gospel Singers.
Friday and Saturday, 7:30 pm; Sunday, 2:30 pm | Hult Center, 1 Eugene Center | $28-$76 | balletfantastique.org
Eugene Holiday Half and Hustle
Pink Buffalo Racing is hosting their annual Eugene Holiday Half and Hustle, which will start and finish at ColdFire Brewing Company. Choose between the half marathon, 10K, or 5K to try to beat you chip-timed PR. Register on their website!
Saturday | Half: 9 am; 10K and 5K: 9:30 am | ColdFire Brewing Company, 263 Mill St. | $25-$65 | pinkbuffaloracing.com
Gift Making Workshop for Kids
MECCA is hosting a kids' gift-making workshop. The workshop, led by Gaia Love, will give them the opportunity to make hand-crafted gifts from recycled materials.
Saturday, Dec. 14 | 11 am | MECCA, 449 Willamette St. | facebook.com
Westside Warehouse District Holiday Market
The Westside Warehouse District off of Commercial Street is hosting their annual Holiday Market. Shop for gifts while enjoying drinks from Noble Estate Urban, J. Scott Cellars, Claim 52 Brewing, and Viking Braggot Company. There will be vendors, local artists, pop-up shops, food trucks, and live music.
Saturday | 2 pm | Commercial St. to Tyinn St. | Free admission | 21+ | facebook.com/events
Ninkasi's 2019 Sleigh'r Ball
Celebrate the 10th Anniversary of Ninkasi's Sleigh'r Winter Ale at their annual Sleigh'r Ball this Saturday. Join them to watch chainsaw ice carving from Chris Foltz, a visit and photo with Krampus, delicious brews, and a chance to win some cash at their costume contest. RSVP is strongly encouraged!
Saturday | 4 pm | Ninkasi Brewing Tasting Room, 272 Van Buren St. | Free admission | ninkasibrewing.com
Christmas Classics with the Eugene Concert Choir
The Eugene Concert Choir and Orchestra will perform Christmas classics at their concert on Sunday. Enjoy excerpts from Handels' Messiah, the Bach Christmas Oratorio, and other caroling favorites, with special guests Darline Jackson and Calvin Orlando Smith. Join them before the concert for a sing-along with the Oregon Tuba Ensemble.
Sunday | 2:30 pm | Hult Center, 1 Eugene Center | $28-50-$59 | eugeneconcertchoir.org
Next week: The Nutcracker
Continue your annual tradition at The Nutcracker presented by the Eugene Ballet. Cheer on Clara and her Nutcracker as hundreds of young dancers take the stage alongside the Company in the Snow Kingdom. Orchestra Next is accompanying.
Friday, Dec. 20, 7:30 pm; Saturday, Dec. 21, 2 pm and 7:30 pm; Sunday, Dec. 22, 2 pm | Hult Center, 1 Eugene Center | eugeneballet.org