Beat the heat at one of these great events this weekend! Between music and heritage festivals, a toga party, and the world's largest bounce house, you'll find something to help you cool off, or at least be distracted.
Amazon Farmers Market
Need a farmers market fix? Come down to the Amazon Farmers Market each Thursday this summer for fresh veggies, flowers, honey, local art, and other products, all at the Amazon Community Center.
Thursdays through September 27 | 11 am | Amazon Community Center, 2700 Hilyard St. | Free admission | eugene-or.gov
Movie in Avery Park: The Goonies
Corvallis' Avery Park will be hosting a viewing of The Goonies, following friends one their adventure to find "One-Eyed" Willy's treasure and save their homes from being turned into a golf course. Filmed in Astoria, Oregon, you'll see beautiful views of the coast while cheering the boys on.
Thursday | 5 pm | Avery Park, 1200 SW Avery Park Dr., Corvallis | Free | visitcorvallis.com
Willamette Country Music Festival
Throw on your cowboy boots and hat and head to Brownsville for the Willamette Country Music Festival, sponsored by Bi-Mart. See performances from Alabama, Eric Church, and Lady Antebellum, among many others on both the main stage and Crystal Geyser Sunrise Stage. Come for the day or camp overnight for the full experience! See their website for ticketing and their full lineup.
Thursday-Sunday | All day | 36866 Holley Sweet Home Hwy., Brownsville | $75-$200 | willamettecountrymusicfestival.com
Bohemian Festival in Cottage Grove
This weekend, Cottage Grove is combing a film festival with a film classic at the Bohemian Festival. All weekend, catch one of the 62 independent film viewings (one will win $3,000 for best film!) and get your toga ready for Saturday's Toga Party Celebration. At noon on Saturday, help Cottage Grove reclaim the Guinness Record for the largest Toga Party in the parade, which will also feature the infamous Deathmobile. Then the beer, wine, and food garden opens at 5 pm to get the party pumping before the music concert at 7 pm.
Thursday-Sunday | All day | See website for venues | Free admission, individual activity cost may vary | bohemianfestival.com
The big bounce at LCC
Big Bounce America, who hold the Guinness World Record for the world's largest bounce house is coming to Lane Community College this weekend! Come bounce and release your inner child on this 10,000 square feet of inflatable fun. There's an obstacle course, castle, basketball courts, and a large slide that lands in a ball pit. Come get your bounce on!
Friday, 2:15 pm;  Saturday and Sunday, 9:15 am| Lane Community College, 4000 E 30thAve. | $12-$21 | thebigbounceamerica.com
Rebelution at the Cuthbert
Rebelution, with special guests Stephen Marley and Common Kings, and Zion I and DJ Mackle, are coming to the Cuthbert Ampthitheater for an evening of peace, love, and reggae music. Rebelultion recently released a new album, Free Rein, and is on their summer tour.
Friday | 6:30 pm | The Cuthbert Amphitheater, 2300 Leo Harris Parkway | $37.50-$40 | thecuthbert.com
86thAnnual Cottage Grove Heritage Fair
While you're in Cottage Grove for the Bohemian Festival, stop by the Western Oregon Exposition celebrating Cottage Grove's history. "Power on with Limb Loss" will be raffling off a compact bow, there will be live music and games, an alpace obstacle course, and a lumberjack show!
Friday-Sunday | 10 am | Western Oregon Exposition Hall, 2000 North Douglas, Cottage Grove | $3, $2 with canned food | woeheritagefair.com
Wine Festival and winemakers dinner at Mt. Hood Meadows
Mt. Hood Meadows is hosting their second annual Wine Festival and Winemakers dinner, featuring local wines and their own private reserve. There will also be live music from Dave Tragethon, games on the deck, and the opportunity to explore Mt. Hood. The Winemakers Dinne is showcasing Phelps Creek Vineyard, with a dinner menu specially curated by Chef Daniel DeHay.
Saturday | 1 pm | 14040 Oregon 35, Mt. Hood | $12-$75 | skihood.com
Thirst 2 create paint party: Alpaca darling
Learn how to paint an adorable alpaca at the Thirst 2 Create painting party on Saturday. You'll be able to take inspiration from your surroundings at Aragon Alpacas where you'll have the chance to meet the animals before painting a variation of their portrait. Sign up on their website!
Saturday | 1 pm | Aragon Alpacas, 35005 Dillard Rd. | $35 | thirst2create.com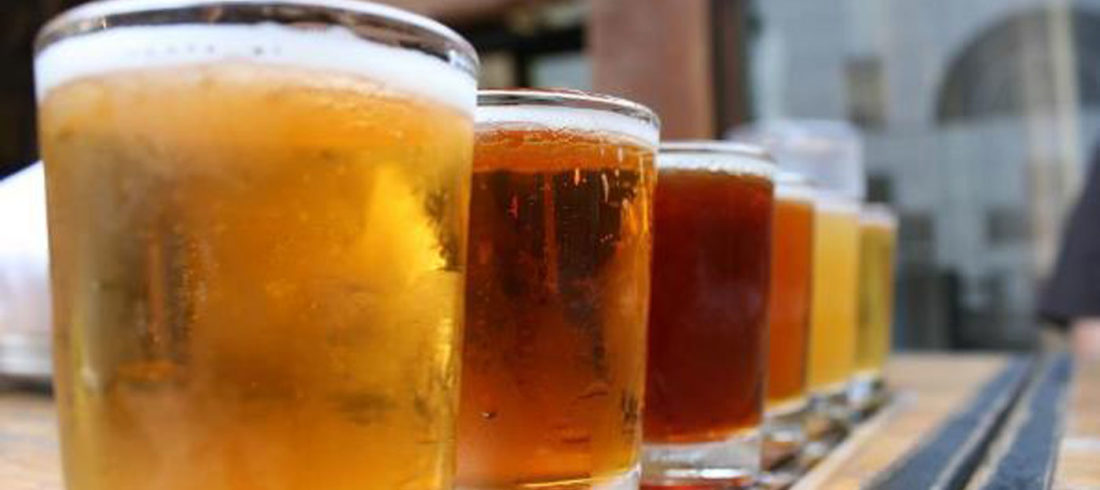 Second Annual Growl to Garden and Beerfest
In its second year, the Growl to Garden Road Mile combines two local favorites: beer and gardening. The race starts on Pearl between 3rd and 4th near the Tap and Growler, making its way along 5th to Gray's Garden Center. The Beerfest will be at Gray's with local libations and live entertainment. Register online or on race day! Racers get a commorative pint glass and four drink tickets!
Saturday | 4 pm | Race starts on Pearl between 3rd and 4th | $10 | growltogarden.com
OSLP celebrates 40 years
The Oregon Supported Living Program (OSLP) has been serving this community and helping those with developmental and intellectual disabilities succeed for 40 years! Join them for a BBQ celebrating their birthday with games, prizes, and more at Alton Baker Park!
Sunday | 12 pm | Alton Baker Park, 100 Day Island Rd. | Free | oslp.org