This weekend is packed with exciting events, including arts celebrations, performances, and the chance to be a princess for a day!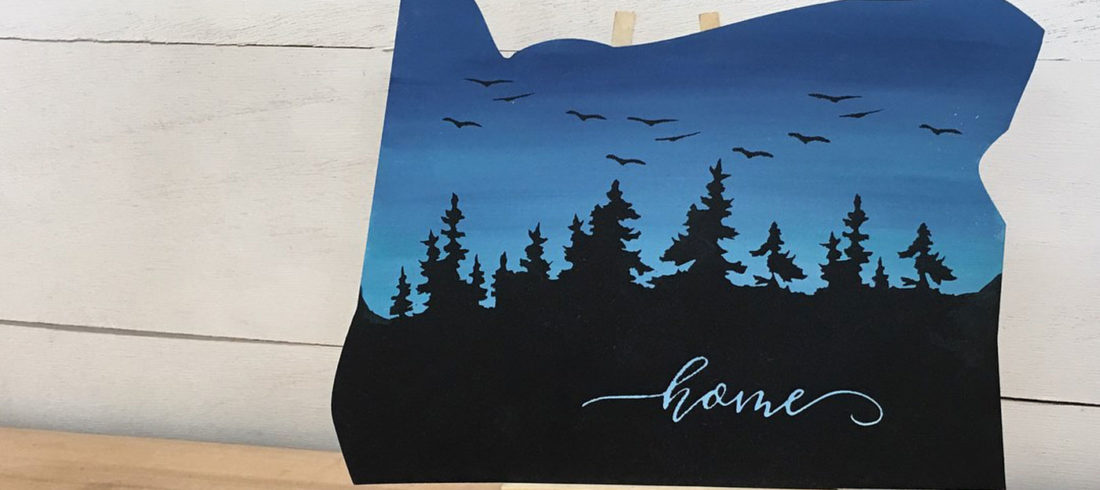 Oregon Home Wooden Sign painting
Paint a silhouetted image on a 10×14-inch wood laser-cut of Oregon at the Creative Makery this Thursday. Choose from a variety of colors to match your aesthetic while you learn how to paint. No experience necessary and all materials are provided!
Thursday | 6 pm | The Creative Makery, 3940 Shenstone Dr., Eugene | $30 | creativemakery.com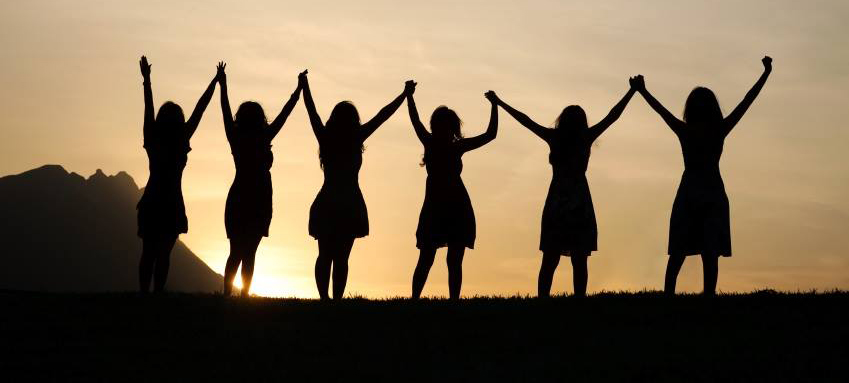 Equal Means Equal Film Screening
Attend a screening of the film Equal Means Equal at the Bijou Art Cinema on Thursday. The film looks at how women are treated in the US today, looking at both real-life stories and precedent-setting legal cases. Following the screening, there will be a Q/A session with Kyra Kelly of Ophelia's Place and Rosanne Rankin, President of the Eugene chapter of NOW.
Thursday | 6 pm | Bijou Art Cinema, 492 E 13th Ave., Eugene | $6-$8 | encirclefilms.org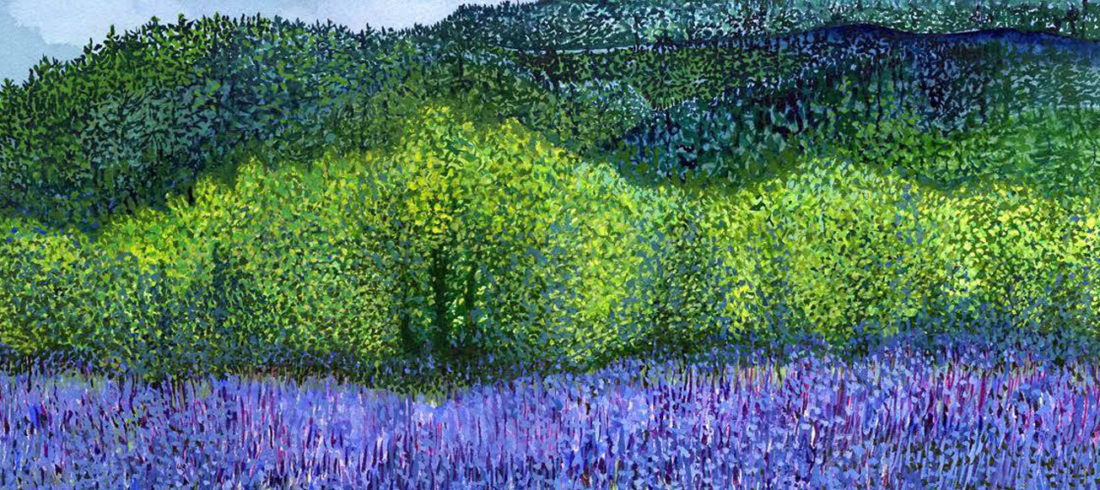 First Friday ArtWalk
Hosted by Eric Richardson, President of the Eugene/Springfield chapter of the NAACP, this month's First Friday ArtWalk will start with "Denim N' Art" at The Lincoln Gallery, move to multi-media art by Dan Chen at Raven Frame Works, performing and visual arts at Paul Schatz Furniture, the annual "Spring Zone 4 All" show at The New Zone Gallery, and end with the work of Dominique Dillkins at Maven. Area businesses will also be showcasing specials and local art the whole evening
Friday | 5:30 pm | Starting at The Lincoln Gallery, 309 W 4th Ave., Eugene | Free | lanearts.org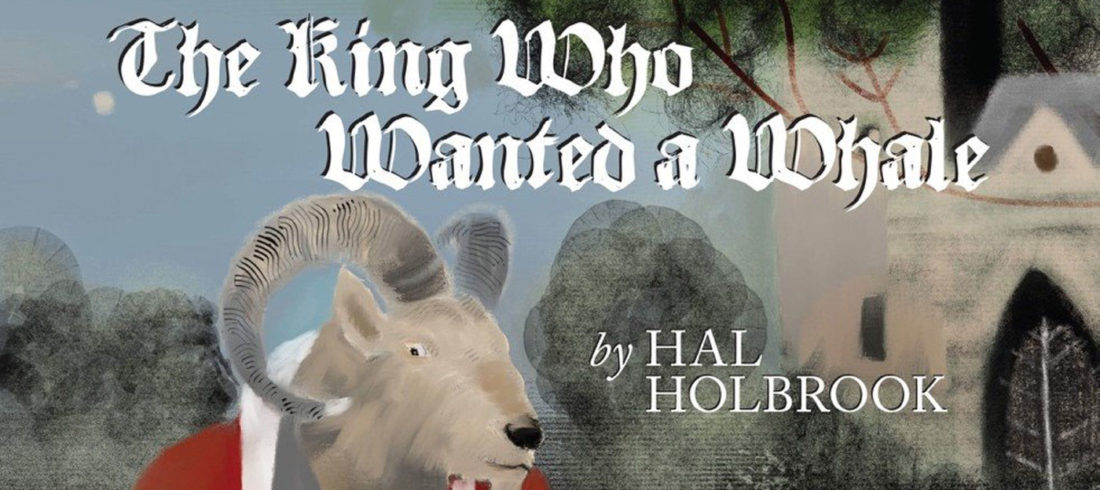 The King Who Wanted a Whale
Opening their 2018, the Opal Center for Arts and Entertainment in Cottage Grove will be presenting The King Who Wanted a Whale, a new musical based on a children's book with the same name by Hal Holbrook. The story combines the interests Holbrook saw children having in the ocean and medieval times, telling the story of a king who wants a whale to live in the moat around his castle. Tickets available online or at their box office at the Crafty Mercantile.
Starting Friday, through March 11 | Multiple times | Opal Center for Arts and Entertainment, 513 E Main St., Cottage Grove | $5-$8 | opalcentercg.org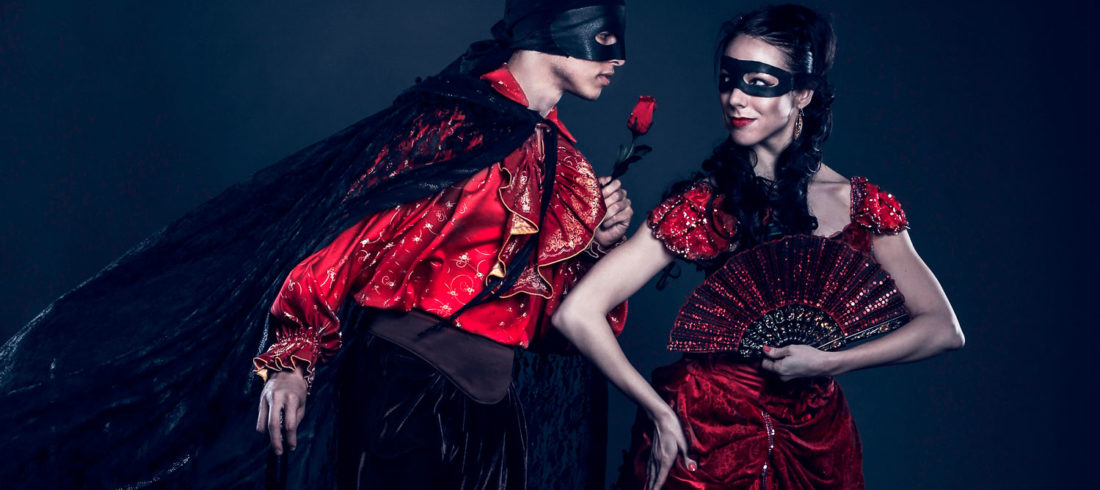 Ballet Fantastique presents Zorro
Ballet Fantastique has partnered with LA-based Latin Fusion band, Incendio, and virtuoso violinist-composer Kim Angelis to bring the legend of Zorro to life on the stage. The story follows the masked hero in Spanish America and Barcelona, with love, sword fights, and a fusion of flamenco, jazz, rock, and Latin guitar along the way.
Friday-Sunday | Multiple times | Hult Center, Soreng Theater, 1 Eugene Center, Eugene | $35-$76 | hultcenter.org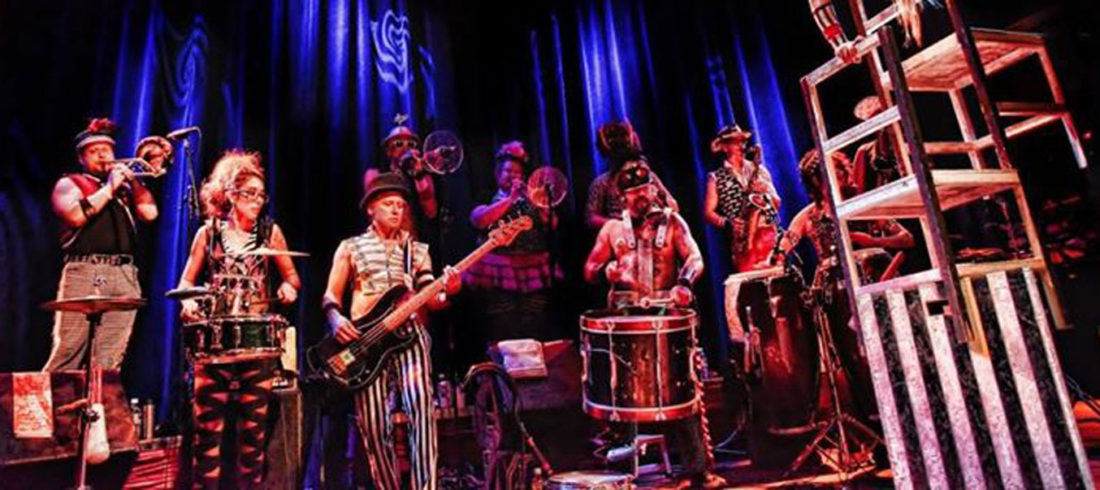 MarchFourth with High Step Society
MarchFourth, called a "Vaudeville circus" combining funk, rock, and jazz music with acrobats, stilt-walkers, and other performers, will be taking over Hi-Fi Music Hall this Friday. Performing with them is High Step Society, an all-live electro swing band rooted in American jazz with EDM inspirations. The doors open at 8 pm for this show that will have you dancing!
Friday | 8 pm | 21+ | Hi-Fi Music Hall, 44 E 7th Ave., Eugene | $15-$20 | hifimusichall.com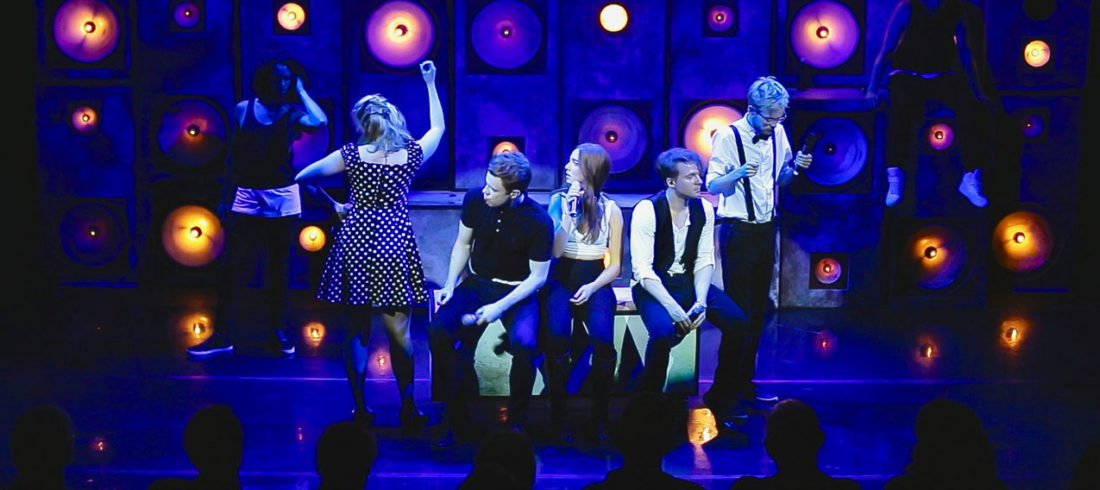 Gobsmacked
Direct from sell-out seasons in London, Hong Kong, and Edinburgh, comes the amazing a cappella show GOBSMACKED! This all-singing, all-beatboxing, all-awesome theatrical experience does for a cappella what Tap Dogs did for tap dance!
Friday | 8 pm | Hult Center, Silva Concert Hall, 1 Eugene Center, Eugene | $25-$39.75 | hultcenter.org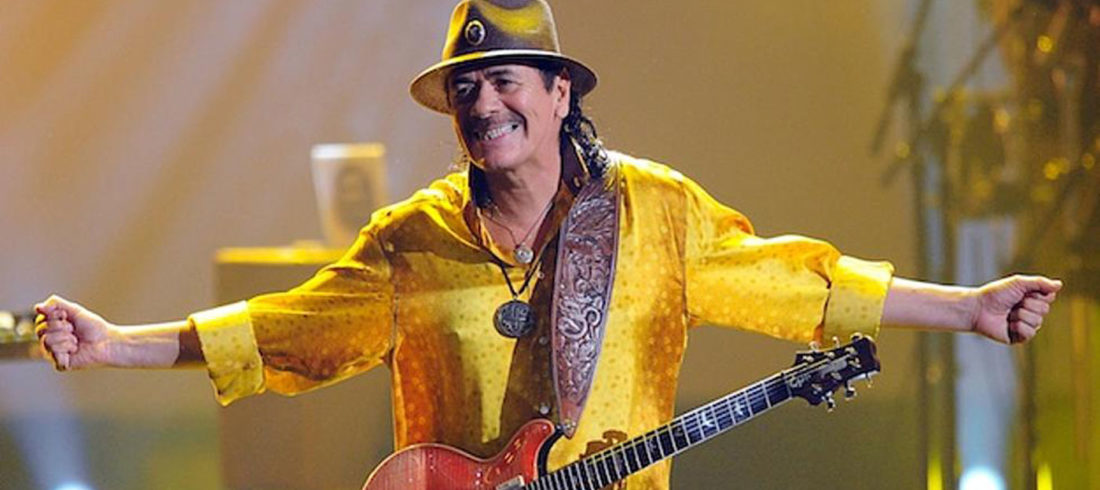 Santana at Matthew Knight Area
See musical legend, Santana, at Matthew Knight Arena this Friday. Part of their Divination Tour, Santana will be performing their classic songs from their last four decades of contributions to the musical world. Secure your spot now for this amazing concert.
Friday | 7:30 pm | Matthew Knight Arena, 1390 Villard St., Eugene | $66.50-$86.50 | matthewknightarena.com
Berg's Bus to the Hoodoo Ski Area
Pack your skis and head to Berg's Ski Shop bright and early for the trip by bus to Hoodoo. Whether you hit the slopes or hang out in the lodge, get there with the Berg's shuttle. Plan to arrive 30 minutes early to secure your spot and make sure your gear is fully packed.
Saturday | 6:45 am | Berg's Ski and Snowboard Shop, 367 W 13th Ave., Eugene | $25-$64 | bergsskishop.com
Steampunk Tea at Shelton McMurphey Johnson House
A new comedy by two-time Oregon Book Award-winning playwright Andrea Stolowitz, Successful Strategies follows seven characters as they self-destruct their own relationships while also trying to save them. The play takes place in a Willamette Valley vineyard just before the grape harvest, combining love and wine in a familiar way. Open Friday with performances through March 11.
Saturday and Sunday | 1 pm | Shelton McMurphey Johnson House, 303 Willamette St., Eugene | $30 | smjhouse.org/teas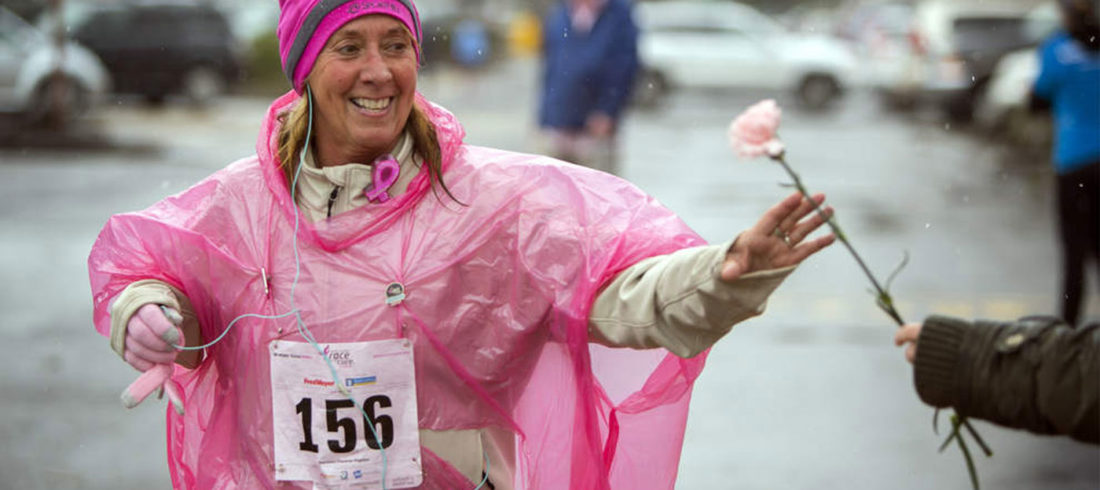 Eugene Race for the Cure at Valley River Center
Support the fight against breast cancer by participating in or donating to the Eugene Race for the Cure. Run or walk as an individual or in a team (costumes encouraged) to join the efforts in finding a cure for breast cancer and supporting those who have or are currently fighting the fight.
Sunday | 9 am | Valley River Center Mall, 293 Valley River Center, Eugene | $10-$49 | info-komen.org 
A Family for Every Child: Princess for a Day
Celebrating all princesses, A Family for Every Child will be hosting "Princess for a Day," an annual event giving children in foster care the royal treatment for a day. Princesses will get to dress up in a gown and crown, get their hair, nails, and make up done, and attend a royal tea party with their chosen royal guest. Advanced registration is required.
Sunday | 10 am | Valley River Inn, 1000 Valley River Way, Eugene | Free for foster children, $50 for non-foster children | afamilyforeverychild.org