Culinary, performing, and fine arts are all on display this weekend. Learn how to paint, take in local artists' work, or enjoy live music.
Beehive
Currently running through April 20, the Actors Cabaret of Eugene is presenting the '60s musical, Beehive, which celebrates female empowerment. Playing tribute to many leading ladies and divas of that era, the show features the decade's musical hits.
Now until April 20 | Fridays and Saturdays, 7:30 pm; Sundays, 2 pm | Actors Cabaret of Eugene, 996 Willamette St. |$17-$51 | actorscabaret.org/beehive
First Friday ArtWalk
This month's First Friday ArtWalk, hosted by Jason Brown, program director for KLCC, starts at the Mary Spilde Downtown Center for a showcase of student work from the LCC Media, Performing, Visual, and Culinary Arts programs. Follow the guided tour to Kesey Square for a pop-up event with Tropical Contemporary and Eugene Cultural Services, then to KLCC for a peek behind the scenes, to the Lincoln Gallery for MECCA's Object Afterlife reception, and finally to Raven Frame Works for "It Ain't Art Until It's Framed."
Friday | 5:30 pm | Starting at Mary Spilde Downtown Center, 101 W 10th Ave. | Free admission | lanearts.org
Gem Faire
Head to the Lane County Events Center this weekend for the Gem Faire. Check out the more than 70 booths, all showcasing glittering gems, cut stones, and beautiful jewelry.
Friday-Saturday | 10 am | Lane County Events Center, 796 W 13th Ave. | $7 | gemfaire.com
MECCA Object Afterlife Exhibition
Local artists accepted the challenge put forth by MECCA: turn scrap materials into something beautiful. See how they transformed the scraps at the Object Afterlife Art Challenge opening reception and awards ceremony on Friday in a collaboration with the OSLP Arts and Culture Program.
Friday | 5:30 pm | Lincoln Gallery, 309 W 4th Ave., Ste. 100 | Free admission | materials-exchange.org
The Sound of Music
The hills are alive at the Cottage Theatre with their presentation of The Sound of Music, opening this Friday. Follow the classic tale of Maria, who is sent by Mother Abbess to take care of the von Trapp family. Sing along to the well-known tunes at one of their shows between Friday and April 28.
Friday through April 28 | Thursday-Saturdays, 8 pm; Sundays, 2:30 pm | Cottage Theatre, 700 Village Dr., Cottage Grove | $15-$25 | cottagetheatre.org
Indoor Still Life Painting
Head to the Emerald Art Center in Springfield to learn about still life painting at a three-day workshop. Taught by artist Qiang Huang, he'll teach you the techniques to make your paintings as true to your subject as possible.
Saturday-Monday | 9 am | 500 Main St., Springfield |$400 | emeraldartcenter.org
Saturday Market Spring Opening
The Eugene Saturday Market is opening their 50th season this Saturday! Join them for all your favorite booths, some new ones, delicious food, and live music. There are a lot of exciting things planned for this season, with it all starting this weekend!
Saturday | 10 am | Park Blocks, 8th Ave. and Oak St. | Free admission | eugenesaturdaymarket.org
Northwest Dance Festival
The Eugene Ballet Youth is hosting a master class series, bringing together more than 150 dance professionals from around the state for the Northwest Dance Festival. The weekend will feature workshops, classes, and performances, as well as a performance showcase Saturday evening.
Saturday | 7 pm | Hult Center, 1 Eugene Center | $16-$18.50 | hultcenter.org
Cross Current
Cross Current, a folk band with modern themes, will be performing at the Brewers Union Local 180 this Saturday. Ken Zimmerman and Steve Gibson make up the duo, with Rosana Costello joining them.
Saturday | 7 pm | Brewers Union Local 180, 48329 E 1st St., Oakridge | brewersunion.com
Oregon Women's Half Marathon and 5K at Noble Estate
Pink Buffalo Racing is hosting an Oregon Women's Half Marathon and 5K at Noble Estate Winery Urban Tasting Room this Sunday (men can participate, too). Entry into either race gets you a finisher medallion, a commemorative stemless wine glass, and a mimosa at Noble Estate, as well as age group winners, post-race refreshments, and chip timing! Register on their website.
Sunday | 9 am | Noble Estate Winery Urban Tasting Room, 560 Commercial St. | $35-$65 | pinkbuffaloracing.com
Sea Turtle ArtShop at Heritage
Sip some spirits and learn to paint a picture of a sea turtle with Artful Alchemy. All supplies and instructions are provided while you paint and enjoy Heritage's Sunday Bloody Mary Bar.
Sunday | 1 pm | Heritage Distilling Co., 110 Madison St. | $45 | artfulalchemy.party
Chef's Night Out
King Estate Winery and FOOD for Lane County are joining forces once again for the annual Chef's Night Out. The perfect evening for food-enthusiasts, more than 60 restaurant and beverage vendors will be serving up delicious food and libations. Get the first pick with a VIP Early Entrance ticket.
Monday | 6:30 pm | Hult Center, 1 Eugene Center | $75-$98.50 | hultcenter.org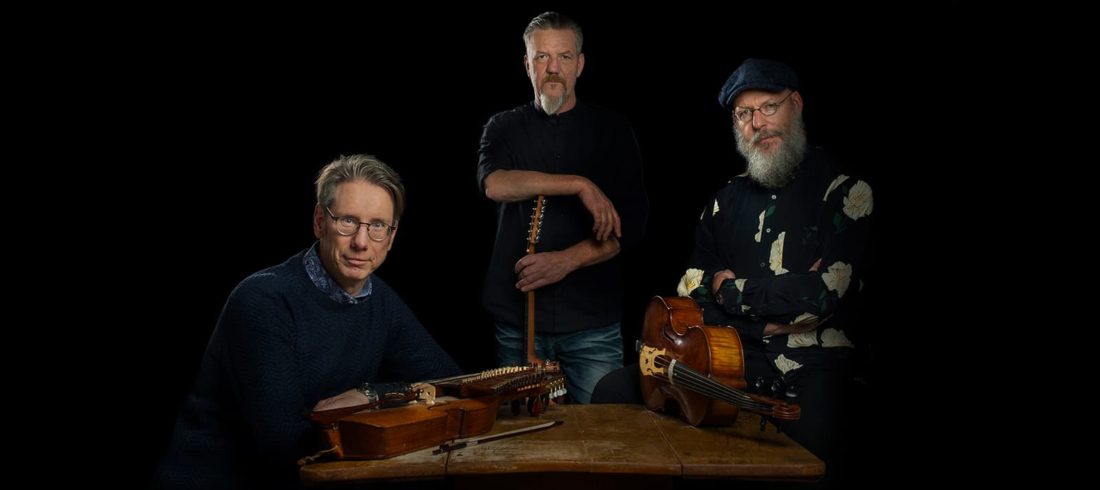 Väsen at The Shedd
Väsen, a Swedish acoustic trio, including Olov Johansson on nyckelharpa, Roger Tallroth on 12-string guitar, and Mikael Marin on viola, is coming to the Shedd for an evening of fascinating music. Join them on Wednesday for music rooted in tradition.
Wednesday | 7:30 pm | The Shedd Institute, 285 E Broadway |$14.50-$29 | theshedd.org