Banking on Skinners
 Local writer Bruce Holland Rogers has dubbed the new currency "Skinners." They come in 2 Skinner and 3 Skinner denominations featuring finely engraved portraits of city founder Eugene Skinner and pioneer mother Mary Skinner. The bills also include images of birds, local landmarks, and elements designed to thwart counterfeiters. The notes are artful, esoteric, durable, and likely to be embraced soon as local legal tender.
 "If there is a community that could benefit from a local currency," says Rogers, "I think Eugene really fits that bill." Perhaps Rogers' sentiments are partly reflected in the Latin slogan printed on each Sk2 bill that reads, "Keep our city weird." Or the security micro-text extolling "The real Emerald City."
Rogers' intention for his experimental Skinners, however, seems to transcend mere quirkiness and kitsch. In part, they are rooted in his work on a book about "the whole institution of money," and his desire to create an alternative currency of his own design. Another reason? "Part of it," he admits, "is probably an indication of my tendency to over-extend myself in creative projects."
So how will the Skinner economy play out?
Well, the currency will soon be available for purchase from Rogers for 90 cents on the dollar. He also plans to grow a network of local merchants who will accept the currency at face value for use at their businesses. Twelve thousand Skinner notes were produced in the initial print run driven by Kickstarter. If Rogers is successful in his efforts to enlist merchant participants, he may print additional notes. Then at some future date, perhaps when the experiment plateaus, he'll recall the currency—redeeming it at the same 90 percent rate he sold it for.
"I don't know if I'll profit from this," admits Rogers. He says printing costs alone ran about 60 cents per bill. "There's not a definite structure in place that guarantees I'll make any profit," he confesses. "The only money I would make from this is what I anticipate will come from any notes that people buy as collectables and never return. That's the money I would keep in the end."
Cascadian Bowmen

Some could be kindred followers of Robin Hood. Or Lara Croft, Tomb Raider. The ancient Greek Amazons. William Tell. Ishi of the Yahi tribe. The mischievous Cupid. Hunger Games hero, Katniss Everdeen. Or local archers, Cascadian Bowmen.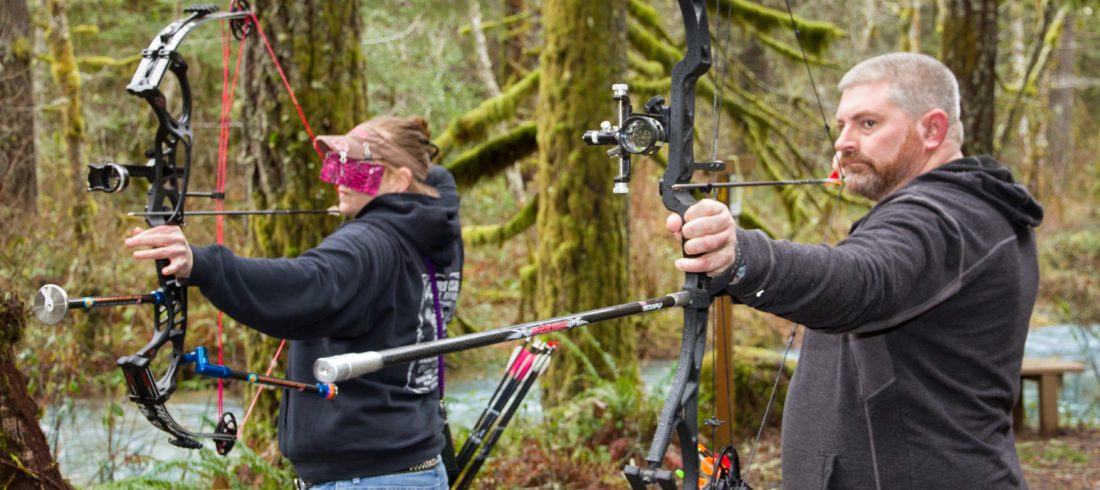 But who are they really, these modern-day archers? And from whence did they come?
Well, popular local lore puts the Cascadian Bowmen in Springfield in the late 1930s where they did target shooting on property surrounding a local timber mill. They were a group of hunters and hobbyists; men and women with wooden bows and arrows. They formed an archery club and practiced their shooting skills at small gatherings until 1950, when they lost access to the mill grounds. A few years later, 5 club members put their houses up as collateral on a 14-acre wooded parcel bordering the Long Tom River near Noti, and so began the second era of the Cascadian Bowmen.
Today, the original club grounds stretch over 53-acres of beautiful, wooded river land that the National Field Archery Association has rated as a 5-star facility. Marked shooting trails—including the wheelchair accessible Cougar Trail. Campgrounds and barbecue shelter. A 100-yard covered target range plus a top-flight indoor shooting facility and clubhouse. It's no surprise that Bowmen membership has grown to 200 family-oriented shooters with few pretensions. Their archery skills span the spectrum from youthful novice to aging pro. As member Bob Cockrum puts it, "Archery? It's a lot like playing golf. You just get yourself a group of friends and come on out!"
And get on out they do. Club grounds are open 24-7. But the nonprofit Bowmen also hosts organized, monthly activities that often draw in regional participants; like the summer's signature event, the Greater Oregon Safari, or "trained to hunt" competitions—endurance events with shooters running trails carrying 50-pound packs on their backs.
It's good, healthy fun, says club president, Jim Steele, and he welcomes new shooters of all abilities into the fold. Cascadian Bowmen, he says, has plenty of room to grow. "We could double our membership. And that would be fantastic!"
Veterans Housing Project
Ground was broken five years ago when a cluster of local civic leaders shared a common goal: help house returning veterans. Credit a city manager, the general manager of EWEB, a local Home Builders Association president, and the director of St. Vincent de Paul.
"We saw the need," recalls Eugene City Manager Jon Ruiz, "from veterans coming back from Afghanistan and Iraq. In Oregon, we average 150-300 veterans a month, and as we started figuring out how we can help the reintegration of veterans, we said one of the best ways we can do that is through affordable, safe, and secure housing."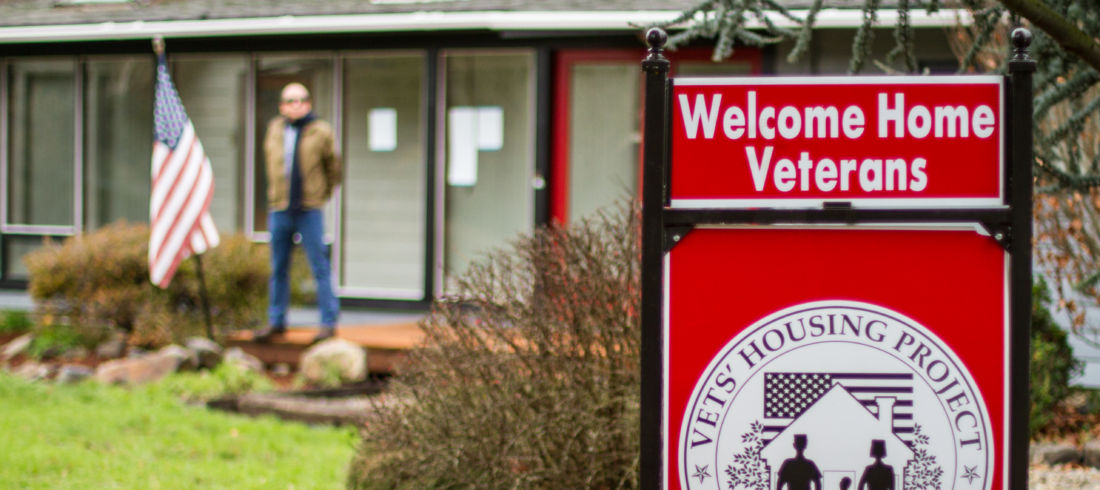 First, the group organized as the Veterans Housing Project (VHP) and bought several dilapidated homes at auction. Then volunteers emerged with enough cash, donated materials, and skilled labor to put the houses back together again. Strategies solidified: buy or lease houses dirt-cheap; tap the resources and compassionate energy of the community; rebuild the properties. Lastly, offer them to vets for reduced rent until the vets comfortably transition back into the community.
"The idea was if these houses were built with essentially no mortgage, and they were collecting, say $500 a month rent, that rent would help fund the next house so the project becomes somewhat self-sustaining," says Matt White of Neil Kelly, an early VHP contributor.
And indeed, the VHP has become increasingly viable—so much so that it has become a national model, Accomplished without use of public dollars. Major local donors like Home Depot, Northwest Community Credit Union, Seneca Saw Mill, and others have stepped up, donating tens of thousands of dollars per house. Many businesses have given thousands of dollars in construction, decorating, and landscaping resources, and thousands of hours of labor have been contributed by civic and church groups, student organizations, and individuals. The result is eight VHP homes now housing vets and their families across the metro area.
"It's a very tangible, hands-on way," says Jon Ruiz, "for community members to say 'Thanks! And from all of us, welcome home!'"